Good news
Video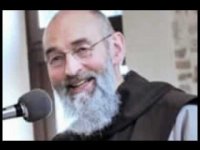 Zaujímavá a výpovedná skúsenosť západoeurópskeho muža s hinduizmom, budhizmom, jógou, ezoterikou a okultizmom.
---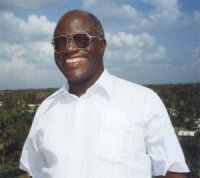 Príbeh bývalého teroristu, ktorý dnes spája etniká a kmene.
Stephen Lungu
---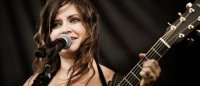 Hudobníčka Lacey Sturm, bývalá speváčka kapely Flyleaf, bola presvedčenou ateistkou a mala v úmysle vziať si život... ale zrazu sa všetko zmenilo.
---
"A rozhnevaný pán ho vydal mučiteľom, kým nesplatí celú dlžobu. Tak aj môj nebeský Otec urobí vám, ak neodpustíte zo srdca každý svojmu bratovi." (Mt 18, 34-35)
---
We all are part of a great story. The great story of the world is composed of past and present stories of lives of individual people. The portal mojpribeh.sk is focused on the most important moment of the story of the world and individual, the moment of personal experience of person with God.
Random stories
02. 03. 2011
If I have to be punished for what I did – i.e. for the goodness, truth, and Christ – I wouldn't choose the smallest punishment, but the most terrible one; I would be so happy if I could die for Christ, although I know that I am not worthy of such a great grace.
13. 01. 2015
God has put a life message within you. When you became a believer you also became God's messenger. God wants to speak to the world through you. Paul said, "... we speak the truth before God, as messengers of God."
23. 02. 2015
I am 52 years old and I am a lawyer. I have a beautiful beloved wife, Helena, and 5 beautiful children, Róbert, Jakub, Andrej, Annamária-Rút, and Lukáš.
25. 08. 2013
Despite persecution during the Communist era (or actually because of Communist persecution) my search of God became a continuous adventure. Pilgrimage and travelling rather than studying. When I studied at high school God came dramatically closer to me.
21. 10. 2011
My way to faith wasn't easy and straight forward. At around 7th year of my life I firstly realised peculiar emotions and forays into spiritual worlds. At that time I had realised how lively my inner space is.
24. 12. 2010
Michael you used to be one of the leaders of the homosexual movement in America. In your story you state, that the homosexual movement supports the sin and corruption. Could you, please, describe this corruption background of the homosexual movement in detail?
02. 01. 2011
We had decided with a great sadness that we had to go where we were being fed and leave the Catholic Church. Just as we were about to make this public statement Geoff had an open vision which simultaneously was confirmed to Gina through a word from the Lord.
25. 08. 2010
My core problem was – how can I trust God again?! How can I understand Him? What has happened? What we believed in before suddenly became not valid. We needed to reevaluate our faith from the foundation.
05. 06. 2017
I wasn't looking for Jesus or God or anything ontological. I kept my nose to the grindstone. My goal in life was nothing big: I wanted to earn a good living and be able to afford a middle-class lifestyle. But even if I wasn't looking for Jesus, He was looking for me.
22. 09. 2010
Social sciences and social relations were a center of my interest from my youth. At first only instinctively I started to notice events around me in a society and to compare them with religious teachings by which they could be explained or contradicted. Results impressed me.
07. 06. 2011
After doing prostitution and porn I lost ability to function sexually. The fact that I can enjoy a healthy sexual relationship now is an absolute miracle.
13. 03. 2016
One life-changing day I was planning to blow up a meeting, armed with petrol bombs, knives and guns. But we had arrived 2 minutes before I was due to give the signal. Those two minutes were enough for God to use to turn me around.
01. 08. 2012
from a catapult through a bow to a homemade tomahawk. Because of a bunker on a roof, my father had to change broken tiles many times. I have great memories from these times and I don't feel that either I or my brothers would become notorious rowdies. But a healthy fight stayed in us.
09. 04. 2011
Most of everything the cancer touched my faith in God.
Latest

Random
Total: 157 stories in this language.
There are 480 in all languages. To change the language please click on one of the flags.
Talks
Geoff a Gina Poulter
Geoff and Gina Poulter are active in healing ministry in Great Britain and in other European countries. They have zeal for building Lords kingdom. In Slovakia are already known mainly throwgh Jesus heals ministry where they were main speakers. They believe, that Lord comes with power, when we call him by His name and walk in faith. They are full of gentleness and kind behavior to people, which they serve with prayer for healing and prophetic giftings. Their ministry folows healings, sings and wonders.


2017-10-03

Petr Jašek
As we know, faith is not a question of heritage. People must get their personal relation with the Lord Jesus Christ. This cannot be inherited. You have to be reborn in Jesus. In my life something similar happened.


2017-04-10

Ján Volko
I think Jesus plays a very important role. Faith in God helps me in difficult moments and also during competitions. I feel that God gives me His graces and blessing – and this is a huge support for me.


2017-03-27