Good news
Video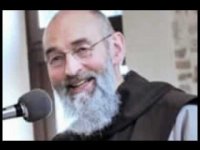 Zaujímavá a výpovedná skúsenosť západoeurópskeho muža s hinduizmom, budhizmom, jógou, ezoterikou a okultizmom.
---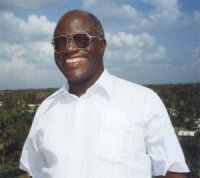 Príbeh bývalého teroristu, ktorý dnes spája etniká a kmene.
Stephen Lungu
---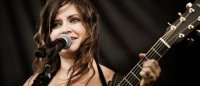 Hudobníčka Lacey Sturm, bývalá speváčka kapely Flyleaf, bola presvedčenou ateistkou a mala v úmysle vziať si život... ale zrazu sa všetko zmenilo.
---
"A rozhnevaný pán ho vydal mučiteľom, kým nesplatí celú dlžobu. Tak aj môj nebeský Otec urobí vám, ak neodpustíte zo srdca každý svojmu bratovi." (Mt 18, 34-35)
---
We all are part of a great story. The great story of the world is composed of past and present stories of lives of individual people. The portal mojpribeh.sk is focused on the most important moment of the story of the world and individual, the moment of personal experience of person with God.
Random stories
19. 03. 2015
Holiness is not something any of us could accomplish on our own.
14. 10. 2015
My father was a spiritist–some say the most powerful in all of Puerto Rico–and my mother was a medium. So many times I watched helplessly from outside the window as their bizarre séances raged out of control. People inside would wail and moan and scream, summoning the spirits of the dead to awaken in their presence. Sometimes these spirits would take over my mother's body, turning her face white and her eyes violently yellow.
21. 05. 2012
What was I doing! How can an evangelical protestant Pastor give a talk on Mary to a Roman Catholic audience, not to mention all the Priests and Religious that were present!!
30. 09. 2011
One of the most remarkable changes in Catholic teaching and attitudes resulting from the Second Vatican Council concerns the Jewish people. For the first time the Catholic Church gave an authoritative teaching on this subject.
21. 03. 2012
Finally, they can achieve the highest level of freedom when they are actually able to enjoy their problems and even sufferings that come along because they know that in the end all things work together for good for those who love God.
08. 04. 2015
I know He can change people. And I know that He will do that if we allow Him to.""When people ask me, 'How do you stay so calm on the sideline?' I have to tell them it is Christian maturity and Christ working in me.
25. 08. 2010
My grandfather from my mother's side had a great influence on my life. Besides that he loved me very much and spent much time with me, he became my ideal and inspiration in a faith, but also in a male character.

14. 01. 2011
As he spoke, I felt God's love pouring down on me like fresh water from a waterfall.
11. 02. 2015
The most basic question everyone faces in life is Why am I here? What is my purpose? Self-help books suggest that people should look within, at their own desires and dreams, but Rick Warren says the starting place must be with God and his eternal purposes for each life.
23. 02. 2015
I am 52 years old and I am a lawyer. I have a beautiful beloved wife, Helena, and 5 beautiful children, Róbert, Jakub, Andrej, Annamária-Rút, and Lukáš.
16. 04. 2012
Yes, bones were my life issue. I was born with a fracture. Since then I had several fractures during all my childhood, every time I fell down. I spent a lot of time in hospitals. I suffered a lot. But I also saw other people suffering. It was for me great life experience, great learning experience. During this experience I understood that God is always with me and He never abandons me. This attitude of praise became (and it is continuously becoming) my expression of love towards God.
24. 05. 2013
Everything we experienced there was different from what we had experienced in the church before. During these days we both had a deep personal encounter with God.

10. 03. 2014
Many Ethiopians suffered more than me. Many gave their lives for the Gospel. Many disappeared and many died in prison. God for his own purposes has kept me alive till now perhaps so that things done in darkness should be shouted from the rooftops.
07. 01. 2015
But I didn't want to tell anyone else when I was diagnosed last July. I waited two weeks to even tell my mother. Prostate cancer has no symptoms until it's in the late stages, and I didn't feel "sick." I didn't want people to treat me as if I was dying.
Latest

Random
Total: 156 stories in this language.
There are 476 in all languages. To change the language please click on one of the flags.
Talks
Geoff a Gina Poulter
Geoff and Gina Poulter are active in healing ministry in Great Britain and in other European countries. They have zeal for building Lords kingdom. In Slovakia are already known mainly throwgh Jesus heals ministry where they were main speakers. They believe, that Lord comes with power, when we call him by His name and walk in faith. They are full of gentleness and kind behavior to people, which they serve with prayer for healing and prophetic giftings. Their ministry folows healings, sings and wonders.


2017-10-03

Petr Jašek
As we know, faith is not a question of heritage. People must get their personal relation with the Lord Jesus Christ. This cannot be inherited. You have to be reborn in Jesus. In my life something similar happened.


2017-04-10

Ján Volko
I think Jesus plays a very important role. Faith in God helps me in difficult moments and also during competitions. I feel that God gives me His graces and blessing – and this is a huge support for me.


2017-03-27