Good news
Video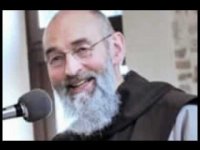 Zaujímavá a výpovedná skúsenosť západoeurópskeho muža s hinduizmom, budhizmom, jógou, ezoterikou a okultizmom.
---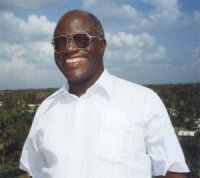 Príbeh bývalého teroristu, ktorý dnes spája etniká a kmene.
Stephen Lungu
---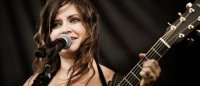 Hudobníčka Lacey Sturm, bývalá speváčka kapely Flyleaf, bola presvedčenou ateistkou a mala v úmysle vziať si život... ale zrazu sa všetko zmenilo.
---
"A rozhnevaný pán ho vydal mučiteľom, kým nesplatí celú dlžobu. Tak aj môj nebeský Otec urobí vám, ak neodpustíte zo srdca každý svojmu bratovi." (Mt 18, 34-35)
---
We all are part of a great story. The great story of the world is composed of past and present stories of lives of individual people. The portal mojpribeh.sk is focused on the most important moment of the story of the world and individual, the moment of personal experience of person with God.
Random stories
22. 09. 2010
I think the sooner we find the way to God through Christ - the sooner we will find real values for life.

15. 04. 2013
Faith and love for Jesus and for his cause filled all my heart and I was ready to offer my life for this.

17. 09. 2011
Former gay: It's a satisfying emotional and
sexual relationship? Emotionally, sexually, absolutely; we both love sex. We're blessed. Sometimes we cry after we make love. It is very good.
14. 10. 2015
My father was a spiritist–some say the most powerful in all of Puerto Rico–and my mother was a medium. So many times I watched helplessly from outside the window as their bizarre séances raged out of control. People inside would wail and moan and scream, summoning the spirits of the dead to awaken in their presence. Sometimes these spirits would take over my mother's body, turning her face white and her eyes violently yellow.
26. 10. 2015
And I saw my family. I saw my funeral. And I was in the coffin and everybody was crying. They were wiping their faces and they were saying ' She was just a prostitute.'
16. 12. 2011
I want America to know that while the abortionist
was taking the life of my baby, I was clueless about the after-effects of the "choice" I made.
11. 07. 2011
The youngest girl was terrified and started to cry. Nevertheless, she did not look for mummy's hand and did not try to hide. Then, her fear became gradually amazement. And amazement became joy. She started to scream, laugh, and rejoice. She liked those lights and tried to catch them with her hands. Then, Mike said that something happened. Suddenly, he heard God's silent voice: "What happened to you, Mike?"
08. 04. 2017
As we know, faith is not a question of heritage. People must get their personal relation with the Lord Jesus Christ. This cannot be inherited. You have to be reborn in Jesus. In my life something similar happened.
07. 01. 2015
But I didn't want to tell anyone else when I was diagnosed last July. I waited two weeks to even tell my mother. Prostate cancer has no symptoms until it's in the late stages, and I didn't feel "sick." I didn't want people to treat me as if I was dying.
23. 05. 2014
My loneliness got deeper and deeper, even despite the fact that I was very open-minded and friendly. There was nothing that could feed my hunger inside me. I longed for love.
18. 11. 2015
When I entered the room where the prayer meeting was going to take place, I felt like in Heaven.
12. 10. 2014
in few seconds I was crying one more time, laying on the floor and experiencing the Holy Spirit, His healing, His comfort, His support and Huge amount of revelation started to go deeper into my heart.
24. 05. 2013
Everything we experienced there was different from what we had experienced in the church before. During these days we both had a deep personal encounter with God.

19. 08. 2016
We were six or seven in the next cell and when the children started to cry the first one among us said," It is my Mary". We began crying every one of us. We were convinced it is my child, my child in the hands of the Communists and beaten. Altogether we cried, "My Child!" but we never saw it.
Latest

Random
Total: 156 stories in this language.
There are 470 in all languages. To change the language please click on one of the flags.
Talks
Geoff a Gina Poulter
Geoff and Gina Poulter are active in healing ministry in Great Britain and in other European countries. They have zeal for building Lords kingdom. In Slovakia are already known mainly throwgh Jesus heals ministry where they were main speakers. They believe, that Lord comes with power, when we call him by His name and walk in faith. They are full of gentleness and kind behavior to people, which they serve with prayer for healing and prophetic giftings. Their ministry folows healings, sings and wonders.


2017-10-03

Petr Jašek
As we know, faith is not a question of heritage. People must get their personal relation with the Lord Jesus Christ. This cannot be inherited. You have to be reborn in Jesus. In my life something similar happened.


2017-04-10

Ján Volko
I think Jesus plays a very important role. Faith in God helps me in difficult moments and also during competitions. I feel that God gives me His graces and blessing – and this is a huge support for me.


2017-03-27