Good news
Video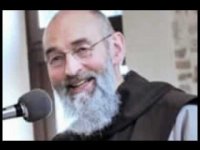 Zaujímavá a výpovedná skúsenosť západoeurópskeho muža s hinduizmom, budhizmom, jógou, ezoterikou a okultizmom.
---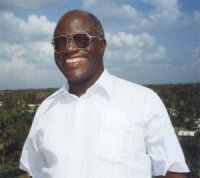 Príbeh bývalého teroristu, ktorý dnes spája etniká a kmene.
Stephen Lungu
---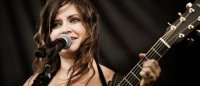 Hudobníčka Lacey Sturm, bývalá speváčka kapely Flyleaf, bola presvedčenou ateistkou a mala v úmysle vziať si život... ale zrazu sa všetko zmenilo.
---
"A rozhnevaný pán ho vydal mučiteľom, kým nesplatí celú dlžobu. Tak aj môj nebeský Otec urobí vám, ak neodpustíte zo srdca každý svojmu bratovi." (Mt 18, 34-35)
---
We all are part of a great story. The great story of the world is composed of past and present stories of lives of individual people. The portal mojpribeh.sk is focused on the most important moment of the story of the world and individual, the moment of personal experience of person with God.
Random stories
25. 03. 2015
"Brother, these are the finest my vineyard has produced. I've come to bear them as a gift".
"Thank you ! I will take them to the Abbot immediately; he'll be delighted with this offering".
"No! I brought them for you" said the man.
29. 06. 2015
I told God the only reason I wanted to live was Jesus, our Lord. He answered: "You've finally understood it".
19. 01. 2015
Although he is unseen and often unnoticed, Satan is constantly at work behind the scenes to disrupt God's plans for the world. Don't think of him as a cute but harmless cartoon character, dressed up in a red suit and brandishing a pitchfork. Satan is a powerful evil spirit, who works throughout the universe trying to block everything God is doing.
13. 01. 2015
God has put a life message within you. When you became a believer you also became God's messenger. God wants to speak to the world through you. Paul said, "... we speak the truth before God, as messengers of God."
27. 05. 2015
Like most American Jews, I found organized religion irrelevant to my life. I was proud of being Jewish, but bored with religion.
06. 01. 2011
One of the proudest times in my life was the time when I became a father.
03. 10. 2013
Since then, every time I heard the name of the "Lord" Jesus, I felt the real strength of the Lord's name. When I uttered that name or whenever I heard it, I perceived it in a different way than before. Bible reading also changed.
17. 08. 2011
It amazed me that a half hour tape could contain so much communication from spirits. Minute details were relayed about our lives. Precise names, places and dates were often given.
17. 12. 2011
Something of the kind must happen once in our lives for us to be true, convinced Christians, and overjoyed to be so.
02. 12. 2010
Here I also learned Chinese martial arts – Kung Fu. I learned to work with such information I couldn't access to in my normal life: searching water under the earth, searching missing people, diagnosing diseases, and finding cures by means of energy transfer.
25. 06. 2012
I think, looking back - it was whilst growing through puberty and all that stuff - that I started to experience a sense of emptiness. It was like a deep insecurity came into my life. I was trying to find something that would make me feel bigger, better or give me some sense of impotence.
10. 03. 2014
Many Ethiopians suffered more than me. Many gave their lives for the Gospel. Many disappeared and many died in prison. God for his own purposes has kept me alive till now perhaps so that things done in darkness should be shouted from the rooftops.
10. 12. 2010
Drugs, sex, Ukrainian mafia, and prison…
"…the story of a young man from Ukraine freed by God…"
28. 12. 2010
To see is a miracle, only we don't pay attention to it because we are too accustomed to it and we take it for granted.
Latest

Random
Total: 152 stories in this language.
There are 454 in all languages. To change the language please click on one of the flags.
Talks
Geoff a Gina Poulter
Geoff and Gina Poulter are active in healing ministry in Great Britain and in other European countries. They have zeal for building Lords kingdom. In Slovakia are already known mainly throwgh Jesus heals ministry where they were main speakers. They believe, that Lord comes with power, when we call him by His name and walk in faith. They are full of gentleness and kind behavior to people, which they serve with prayer for healing and prophetic giftings. Their ministry folows healings, sings and wonders.


2017-10-03

Petr Jašek
As we know, faith is not a question of heritage. People must get their personal relation with the Lord Jesus Christ. This cannot be inherited. You have to be reborn in Jesus. In my life something similar happened.


2017-04-10

Ján Volko
I think Jesus plays a very important role. Faith in God helps me in difficult moments and also during competitions. I feel that God gives me His graces and blessing – and this is a huge support for me.


2017-03-27