Good news
Video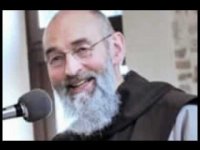 Zaujímavá a výpovedná skúsenosť západoeurópskeho muža s hinduizmom, budhizmom, jógou, ezoterikou a okultizmom.
---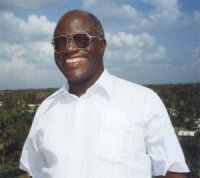 Príbeh bývalého teroristu, ktorý dnes spája etniká a kmene.
Stephen Lungu
---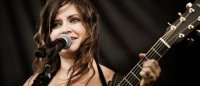 Hudobníčka Lacey Sturm, bývalá speváčka kapely Flyleaf, bola presvedčenou ateistkou a mala v úmysle vziať si život... ale zrazu sa všetko zmenilo.
---
"A rozhnevaný pán ho vydal mučiteľom, kým nesplatí celú dlžobu. Tak aj môj nebeský Otec urobí vám, ak neodpustíte zo srdca každý svojmu bratovi." (Mt 18, 34-35)
---
We all are part of a great story. The great story of the world is composed of past and present stories of lives of individual people. The portal mojpribeh.sk is focused on the most important moment of the story of the world and individual, the moment of personal experience of person with God.
Random stories
28. 09. 2015
At the end of May 2014 the doctors discovered a malign tumour in my bowels with metastases in the liver, peritoneum, lymph nodes, and in the minor pelvis. Everything happened so fast and unexpectedly. Nobody suspected that I may have such a serious disease. I went to see the doctor just because I felt very weak and I had continuous pain in my stomach and bowels in the previous two months.
25. 08. 2010
I always have wonderful memories of my return to God; still today they are pretty important. Everything happened during my university studies at times of normalizing Communism.
16. 12. 2011
I want America to know that while the abortionist
was taking the life of my baby, I was clueless about the after-effects of the "choice" I made.
24. 11. 2014
03. 10. 2010
Some of my classmates were not believers; and some of them looked happy... and I looked for an answer to a question: what do I need God for?
09. 09. 2010
I started to do fortune-telling and I said things that resulted to be truthful. I used to predict things that really happened in near future. Sometimes I read people's thoughts. I disdained Christian religion. I had a bad opinion about believers and acquaintances who were not profound believers.
02. 12. 2010
Here I also learned Chinese martial arts – Kung Fu. I learned to work with such information I couldn't access to in my normal life: searching water under the earth, searching missing people, diagnosing diseases, and finding cures by means of energy transfer.
17. 03. 2015
My future looked written off already…thefts, drug smuggling, prostitution, lies, illegal deals, diseases, maybe suicide, fatal overdose, until I would die in a crappy flat full of people.
02. 03. 2011
If I have to be punished for what I did – i.e. for the goodness, truth, and Christ – I wouldn't choose the smallest punishment, but the most terrible one; I would be so happy if I could die for Christ, although I know that I am not worthy of such a great grace.
08. 03. 2017
"I have a dream," he began, "that one day on the red hills of Georgia, sons of former slaves and sons of former slave-owners will be able to sit down together at the table of brotherhood. "I have a dream my four little children will one day live in a nation where they will not be judged by the color of their skin but by the content of their character."
11. 10. 2010
One very difficult moment of our family was the strongest and at the same time the most breaking point in a faith for me till now. Today I am able to talk about it. Ten years ago, exactly on 11 September 2000, my brother Pete lost his life at a car crash.
16. 03. 2015
"Therefore do not be ashamed of the testimony of our Lord or of me His prisoner, but join with me in suffering for the gospel according to the power of God." (2 Timothy 1:8)
25. 08. 2010
My conversion does not fall under the category "extraordinary". I know you would like to hear about the miraculous conversion of a former drug-addicted or alcohol-addicted. I was neither drug-addicted nor alcohol-addicted. Maybe this is the reason why my conversion was even more miraculous.
07. 04. 2015
My running is an amazing gift from God and I want to use it to the best of my ability to glorify Him.
Latest

Random
Total: 152 stories in this language.
There are 456 in all languages. To change the language please click on one of the flags.
Talks
Geoff a Gina Poulter
Geoff and Gina Poulter are active in healing ministry in Great Britain and in other European countries. They have zeal for building Lords kingdom. In Slovakia are already known mainly throwgh Jesus heals ministry where they were main speakers. They believe, that Lord comes with power, when we call him by His name and walk in faith. They are full of gentleness and kind behavior to people, which they serve with prayer for healing and prophetic giftings. Their ministry folows healings, sings and wonders.


2017-10-03

Petr Jašek
As we know, faith is not a question of heritage. People must get their personal relation with the Lord Jesus Christ. This cannot be inherited. You have to be reborn in Jesus. In my life something similar happened.


2017-04-10

Ján Volko
I think Jesus plays a very important role. Faith in God helps me in difficult moments and also during competitions. I feel that God gives me His graces and blessing – and this is a huge support for me.


2017-03-27
Facebook
Bulletin board
Books