Good news
Video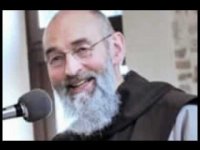 Zaujímavá a výpovedná skúsenosť západoeurópskeho muža s hinduizmom, budhizmom, jógou, ezoterikou a okultizmom.
---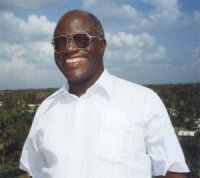 Príbeh bývalého teroristu, ktorý dnes spája etniká a kmene.
Stephen Lungu
---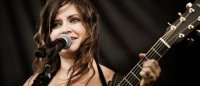 Hudobníčka Lacey Sturm, bývalá speváčka kapely Flyleaf, bola presvedčenou ateistkou a mala v úmysle vziať si život... ale zrazu sa všetko zmenilo.
---
"A rozhnevaný pán ho vydal mučiteľom, kým nesplatí celú dlžobu. Tak aj môj nebeský Otec urobí vám, ak neodpustíte zo srdca každý svojmu bratovi." (Mt 18, 34-35)
---
We all are part of a great story. The great story of the world is composed of past and present stories of lives of individual people. The portal mojpribeh.sk is focused on the most important moment of the story of the world and individual, the moment of personal experience of person with God.
Random stories
06. 03. 2012
It was discovered I had a 4th degree colon cancer as big as an orange. The doctor recommended five weeks of chemotherapy & radiotherapy and later an operation to remove the cancer.

08. 03. 2017
"I have a dream," he began, "that one day on the red hills of Georgia, sons of former slaves and sons of former slave-owners will be able to sit down together at the table of brotherhood. "I have a dream my four little children will one day live in a nation where they will not be judged by the color of their skin but by the content of their character."
11. 06. 2017
During the night between Friday and Saturday, in the early morning hours of 10 June 2017, the Lord called back to Him a great man, Father Peter Hocken.

He died at the age of almost 85. He was a servant of God, a friend, a priest who loyally served the Body of Christ until his last breath, all the world round. The Lord gave him an extraordinary intellect and wisdom, together with the experience of baptism in the Holy Spirit. He also received from God the talent and ability to provide specific and comprehensible theological explanations and descriptions of spiritual experiences that are taking place within the Church, notably after the Second Vatican Council.
01. 07. 2011
I had a secret I could never reveal. The others might understand, might forgive one abortion, perhaps even two, but seven would be too much to even hope for.
07. 06. 2011
After doing prostitution and porn I lost ability to function sexually. The fact that I can enjoy a healthy sexual relationship now is an absolute miracle.
24. 05. 2013
Everything we experienced there was different from what we had experienced in the church before. During these days we both had a deep personal encounter with God.

25. 08. 2010
I got more and more entangled in different occult practices. I applied myself to astrology, healing (reiki) and I practiced martial arts. Instead of prayer I meditated in solitude, which pulled me many times away from the life's reality.
08. 04. 2017
As we know, faith is not a question of heritage. People must get their personal relation with the Lord Jesus Christ. This cannot be inherited. You have to be reborn in Jesus. In my life something similar happened.
14. 01. 2012
A person came to me for confession. Of course, it is something absolutely normal for a priest. When I pronounced the words of absolution, that person fainted. Was it perhaps the result of some nausea or ill-being? Probably yes, but suddenly that person started to speak in a language that looked like from India.
02. 03. 2011
If I have to be punished for what I did – i.e. for the goodness, truth, and Christ – I wouldn't choose the smallest punishment, but the most terrible one; I would be so happy if I could die for Christ, although I know that I am not worthy of such a great grace.
30. 09. 2010
Then I directly felt that God is a living being, close to us. Back then, God, our Lord, clearly and expressly intervened into my life. He completely changed it. I became another person.
13. 02. 2015
Have you ever felt rejection? It cuts deep. It knocks the wind out of you. It's a pain that lingers, causing you to doubt your own worth.
07. 01. 2015
But I didn't want to tell anyone else when I was diagnosed last July. I waited two weeks to even tell my mother. Prostate cancer has no symptoms until it's in the late stages, and I didn't feel "sick." I didn't want people to treat me as if I was dying.
21. 10. 2011
My way to faith wasn't easy and straight forward. At around 7th year of my life I firstly realised peculiar emotions and forays into spiritual worlds. At that time I had realised how lively my inner space is.
Latest

Random
Total: 154 stories in this language.
There are 465 in all languages. To change the language please click on one of the flags.
Talks
Geoff a Gina Poulter
Geoff and Gina Poulter are active in healing ministry in Great Britain and in other European countries. They have zeal for building Lords kingdom. In Slovakia are already known mainly throwgh Jesus heals ministry where they were main speakers. They believe, that Lord comes with power, when we call him by His name and walk in faith. They are full of gentleness and kind behavior to people, which they serve with prayer for healing and prophetic giftings. Their ministry folows healings, sings and wonders.


2017-10-03

Petr Jašek
As we know, faith is not a question of heritage. People must get their personal relation with the Lord Jesus Christ. This cannot be inherited. You have to be reborn in Jesus. In my life something similar happened.


2017-04-10

Ján Volko
I think Jesus plays a very important role. Faith in God helps me in difficult moments and also during competitions. I feel that God gives me His graces and blessing – and this is a huge support for me.


2017-03-27