Random stories
16. 04. 2012
Yes, bones were my life issue. I was born with a fracture. Since then I had several fractures during all my childhood, every time I fell down. I spent a lot of time in hospitals. I suffered a lot. But I also saw other people suffering. It was for me great life experience, great learning experience. During this experience I understood that God is always with me and He never abandons me. This attitude of praise became (and it is continuously becoming) my expression of love towards God.
12. 11. 2014
06. 01. 2011
One of the proudest times in my life was the time when I became a father.
23. 04. 2011
People were praying for me there; when they put hands on me, I understood that the person of Jesus Christ is there in front of me.
13. 12. 2010
According to my experience I can state that we, the priests, reach a certain point in our life in which we believe that we have achieved the highest peak of knowledge, i.e. the goal of our journey. In 1978 I had reached this point. Thanks God, the Lord had mercy upon me and He took me back to the right lane.

02. 06. 2014
When I was a child I was sexually abused by an older boy. We lived in poverty. I experienced occult practices, depression, homosexuality, and suicide attempts. Only faith in Jesus Christ brought light to my life.
16. 11. 2010
In 1953 I was arrested by the Communist regime. I was condemned of high treason. I was about six months in custody in an isolation cell. I was not alone. God was there with me. And He gave me inspiration – my poems.
30. 09. 2011
One of the most remarkable changes in Catholic teaching and attitudes resulting from the Second Vatican Council concerns the Jewish people. For the first time the Catholic Church gave an authoritative teaching on this subject.
25. 08. 2010
In my story it was the Lord who was searching for me and it still fills me by amazement and gratefulness.
18. 01. 2011
Virtually all agree that Baptism in the Holy Spirit opens the door to the charisms of the Spirit: prophecy, healing, speaking in tongues, etc.

17. 09. 2011
Former gay: It's a satisfying emotional and
sexual relationship? Emotionally, sexually, absolutely; we both love sex. We're blessed. Sometimes we cry after we make love. It is very good.
09. 12. 2011
My focus was on having a meaningful job – in my case journalism – meeting interesting people and generally having fun and adventure. I fitted God in round the edges. But because I did go to church and generally was leading a moral life, I felt I really was doing all that was expected of me.

23. 05. 2014
My loneliness got deeper and deeper, even despite the fact that I was very open-minded and friendly. There was nothing that could feed my hunger inside me. I longed for love.
25. 08. 2010
I always have wonderful memories of my return to God; still today they are pretty important. Everything happened during my university studies at times of normalizing Communism.
Good news
---
Video
Zaujímavá a výpovedná skúsenosť západoeurópskeho muža s hinduizmom, budhizmom, jógou, ezoterikou a okultizmom.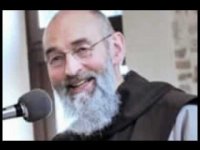 ---
Príbeh bývalého teroristu, ktorý dnes spája etniká a kmene.
Stephen Lungu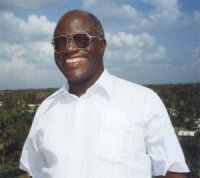 ---
Hudobníčka Lacey Sturm, bývalá speváčka kapely Flyleaf, bola presvedčenou ateistkou a mala v úmysle vziať si život... ale zrazu sa všetko zmenilo.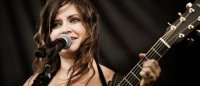 ---
"A rozhnevaný pán ho vydal mučiteľom, kým nesplatí celú dlžobu. Tak aj môj nebeský Otec urobí vám, ak neodpustíte zo srdca každý svojmu bratovi." (Mt 18, 34-35)
---
We all are part of a great story. The great story of the world is composed of past and present stories of lives of individual people. The portal mojpribeh.sk is focused on the most important moment of the story of the world and individual, the moment of personal experience of person with God.
Latest

Random
Total: 149 stories in this language.
There are 437 in all languages. To change the language please click on one of the flags.
Talks
Geoff a Gina Poulter
Geoff and Gina Poulter are active in healing ministry in Great Britain and in other European countries. They have zeal for building Lords kingdom. In Slovakia are already known mainly throwgh Jesus heals ministry where they were main speakers. They believe, that Lord comes with power, when we call him by His name and walk in faith. They are full of gentleness and kind behavior to people, which they serve with prayer for healing and prophetic giftings. Their ministry folows healings, sings and wonders.


2017-10-03

Ján Volko
I think Jesus plays a very important role. Faith in God helps me in difficult moments and also during competitions. I feel that God gives me His graces and blessing – and this is a huge support for me.


2017-03-27

Jerry Armelli
Former gay: It's a satisfying emotional and sexual relationship? Emotionally, sexually, absolutely; we both love sex. We're blessed. Sometimes we cry after we make love. It is very good.


2011-09-17
Facebook
Cesta+
Books