Random stories
03. 10. 2013
Since then, every time I heard the name of the "Lord" Jesus, I felt the real strength of the Lord's name. When I uttered that name or whenever I heard it, I perceived it in a different way than before. Bible reading also changed.
19. 01. 2015
Although he is unseen and often unnoticed, Satan is constantly at work behind the scenes to disrupt God's plans for the world. Don't think of him as a cute but harmless cartoon character, dressed up in a red suit and brandishing a pitchfork. Satan is a powerful evil spirit, who works throughout the universe trying to block everything God is doing.
28. 09. 2010
I decided to make a scientific test. After all I was an experimental physicist. I would pray and see what happens.
18. 11. 2015
When I entered the room where the prayer meeting was going to take place, I felt like in Heaven.
25. 08. 2010
My core problem was – how can I trust God again?! How can I understand Him? What has happened? What we believed in before suddenly became not valid. We needed to reevaluate our faith from the foundation.
28. 06. 2012
"What are you doing in my generation Lord?" To his great surprise the answer came. "I am baptising Roman Catholics in the Holy Spirit." This was worrying news for us. We had both been born on the Shankill Road, a Protestant stronghold in Belfast. We had never mixed with Roman Catholics and we were in the middle of a Civil War.
28. 07. 2017
I became intensely violent, aggressive, and developed a blind hatred towards the Jews. This is not something which just happens; it is a learned behaviour. I started to have nightmares. I was screaming every night out of fear, because I saw demonic beings in our home that I thought had come to kill me. These nightmares lasted for six years, every night the same nightmare, the same screaming. I became very sick and frightened, was out of my mind and knew sooner or later I was going to die.
25. 02. 2013
Christianity didn't start to live yet, though it has enough strength to set the whole modern world on fire. We are the disciples of the Nazarene. We are here to light this fire. Church evangelization is not enough. Together with my other brothers I wasn't only a "voice crying out in the desert", but a voice in an anthill of evil and devilish things where the light of Christ's Gospel was seen.
16. 11. 2010
In 1953 I was arrested by the Communist regime. I was condemned of high treason. I was about six months in custody in an isolation cell. I was not alone. God was there with me. And He gave me inspiration – my poems.
13. 03. 2016
One life-changing day I was planning to blow up a meeting, armed with petrol bombs, knives and guns. But we had arrived 2 minutes before I was due to give the signal. Those two minutes were enough for God to use to turn me around.
25. 08. 2010
I was born and brought up as an atheist and I can confirm that I had never been told me anything about God during my first 20 years of life. It was something that was an unknown concept for me.
10. 12. 2010
Drugs, sex, Ukrainian mafia, and prison…
"…the story of a young man from Ukraine freed by God…"
07. 10. 2015
When I was 17, my father wanted to explain me something about God. I was angry and I cried: "Shut up! There isn't any God. God is dead". I became a non-believer and I didn't even know how. I was probably conditioned by the aforementioned tradition. I didn't want to be a believer only because I had learnt the Lord's Prayer and some other prayers.
24. 12. 2010
Hearing from God through dreams. Biblical basis, Why God would use dreams, The process ...
Good news
---
Video
Zaujímavá a výpovedná skúsenosť západoeurópskeho muža s hinduizmom, budhizmom, jógou, ezoterikou a okultizmom.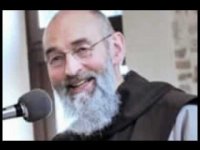 ---
Príbeh bývalého teroristu, ktorý dnes spája etniká a kmene.
Stephen Lungu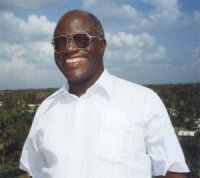 ---
Hudobníčka Lacey Sturm, bývalá speváčka kapely Flyleaf, bola presvedčenou ateistkou a mala v úmysle vziať si život... ale zrazu sa všetko zmenilo.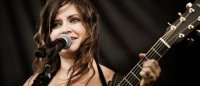 ---
"A rozhnevaný pán ho vydal mučiteľom, kým nesplatí celú dlžobu. Tak aj môj nebeský Otec urobí vám, ak neodpustíte zo srdca každý svojmu bratovi." (Mt 18, 34-35)
---
We all are part of a great story. The great story of the world is composed of past and present stories of lives of individual people. The portal mojpribeh.sk is focused on the most important moment of the story of the world and individual, the moment of personal experience of person with God.
Latest

Random
Total: 152 stories in this language.
There are 447 in all languages. To change the language please click on one of the flags.
Talks
Geoff a Gina Poulter
Geoff and Gina Poulter are active in healing ministry in Great Britain and in other European countries. They have zeal for building Lords kingdom. In Slovakia are already known mainly throwgh Jesus heals ministry where they were main speakers. They believe, that Lord comes with power, when we call him by His name and walk in faith. They are full of gentleness and kind behavior to people, which they serve with prayer for healing and prophetic giftings. Their ministry folows healings, sings and wonders.


2017-10-03

Petr Jašek
As we know, faith is not a question of heritage. People must get their personal relation with the Lord Jesus Christ. This cannot be inherited. You have to be reborn in Jesus. In my life something similar happened.


2017-04-10

Ján Volko
I think Jesus plays a very important role. Faith in God helps me in difficult moments and also during competitions. I feel that God gives me His graces and blessing – and this is a huge support for me.


2017-03-27
Facebook
Bulletin board
Books