Good news
Video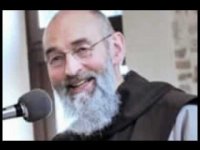 Zaujímavá a výpovedná skúsenosť západoeurópskeho muža s hinduizmom, budhizmom, jógou, ezoterikou a okultizmom.
---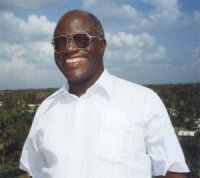 Príbeh bývalého teroristu, ktorý dnes spája etniká a kmene.
Stephen Lungu
---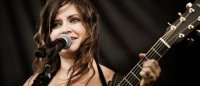 Hudobníčka Lacey Sturm, bývalá speváčka kapely Flyleaf, bola presvedčenou ateistkou a mala v úmysle vziať si život... ale zrazu sa všetko zmenilo.
---
"A rozhnevaný pán ho vydal mučiteľom, kým nesplatí celú dlžobu. Tak aj môj nebeský Otec urobí vám, ak neodpustíte zo srdca každý svojmu bratovi." (Mt 18, 34-35)
---
We all are part of a great story. The great story of the world is composed of past and present stories of lives of individual people. The portal mojpribeh.sk is focused on the most important moment of the story of the world and individual, the moment of personal experience of person with God.
Random stories
17. 08. 2011
It amazed me that a half hour tape could contain so much communication from spirits. Minute details were relayed about our lives. Precise names, places and dates were often given.
19. 03. 2015
25. 08. 2010
I started to ask myself why I am a Catholic. Is it only because I was born in a Catholic family?
05. 06. 2017
I wasn't looking for Jesus or God or anything ontological. I kept my nose to the grindstone. My goal in life was nothing big: I wanted to earn a good living and be able to afford a middle-class lifestyle. But even if I wasn't looking for Jesus, He was looking for me.
17. 09. 2011
Former gay: It's a satisfying emotional and
sexual relationship? Emotionally, sexually, absolutely; we both love sex. We're blessed. Sometimes we cry after we make love. It is very good.
14. 11. 2010
Finally, somebody uttered the word: mongoloid.
22. 09. 2010
I think the sooner we find the way to God through Christ - the sooner we will find real values for life.

08. 04. 2015
I know He can change people. And I know that He will do that if we allow Him to.""When people ask me, 'How do you stay so calm on the sideline?' I have to tell them it is Christian maturity and Christ working in me.
25. 08. 2010
I was born and brought up as an atheist and I can confirm that I had never been told me anything about God during my first 20 years of life. It was something that was an unknown concept for me.
20. 10. 2011
The work as a policeman/the special squad was just addition to that. I felt to be untouchable and genius.Passing along the St. Elisabeth Cathedral (Kosice, SK) I suddenly realised that someone was stopping me. I felt someone's presence.
10. 03. 2014
Many Ethiopians suffered more than me. Many gave their lives for the Gospel. Many disappeared and many died in prison. God for his own purposes has kept me alive till now perhaps so that things done in darkness should be shouted from the rooftops.
24. 05. 2013
Everything we experienced there was different from what we had experienced in the church before. During these days we both had a deep personal encounter with God.

24. 12. 2010
Michael you used to be one of the leaders of the homosexual movement in America. In your story you state, that the homosexual movement supports the sin and corruption. Could you, please, describe this corruption background of the homosexual movement in detail?
18. 01. 2011
Virtually all agree that Baptism in the Holy Spirit opens the door to the charisms of the Spirit: prophecy, healing, speaking in tongues, etc.

Latest

Random
Total: 154 stories in this language.
There are 460 in all languages. To change the language please click on one of the flags.
Talks
Geoff a Gina Poulter
Geoff and Gina Poulter are active in healing ministry in Great Britain and in other European countries. They have zeal for building Lords kingdom. In Slovakia are already known mainly throwgh Jesus heals ministry where they were main speakers. They believe, that Lord comes with power, when we call him by His name and walk in faith. They are full of gentleness and kind behavior to people, which they serve with prayer for healing and prophetic giftings. Their ministry folows healings, sings and wonders.


2017-10-03

Petr Jašek
As we know, faith is not a question of heritage. People must get their personal relation with the Lord Jesus Christ. This cannot be inherited. You have to be reborn in Jesus. In my life something similar happened.


2017-04-10

Ján Volko
I think Jesus plays a very important role. Faith in God helps me in difficult moments and also during competitions. I feel that God gives me His graces and blessing – and this is a huge support for me.


2017-03-27
Facebook
Bulletin board
Books