Random stories
05. 04. 2016
Martha didn't pay too much attention to the fact that she could not eat. According to her words, Jesus "destined" her to live like that. The simple reason why she did not eat and drink was her muscle failure caused by the paralysis. She did not consume any food for more than 50 years, but she could not live without the Eucharist.
27. 05. 2015
Like most American Jews, I found organized religion irrelevant to my life. I was proud of being Jewish, but bored with religion.
17. 08. 2011
It amazed me that a half hour tape could contain so much communication from spirits. Minute details were relayed about our lives. Precise names, places and dates were often given.
16. 04. 2012
Yes, bones were my life issue. I was born with a fracture. Since then I had several fractures during all my childhood, every time I fell down. I spent a lot of time in hospitals. I suffered a lot. But I also saw other people suffering. It was for me great life experience, great learning experience. During this experience I understood that God is always with me and He never abandons me. This attitude of praise became (and it is continuously becoming) my expression of love towards God.
02. 03. 2015
Prophetic people have to live out of 1 Corinthians 13:2. It is the hallmark Scripture of prophetic people: "Though I have the gift of prophecy, and understand all mysteries and all knowledge, and though I have all faith, so that I could remove mountains, but have not love, I am nothing."
23. 04. 2011
People were praying for me there; when they put hands on me, I understood that the person of Jesus Christ is there in front of me.
09. 04. 2011
Most of everything the cancer touched my faith in God.
07. 10. 2015
When I was 17, my father wanted to explain me something about God. I was angry and I cried: "Shut up! There isn't any God. God is dead". I became a non-believer and I didn't even know how. I was probably conditioned by the aforementioned tradition. I didn't want to be a believer only because I had learnt the Lord's Prayer and some other prayers.
24. 12. 2010
Hearing from God through dreams. Biblical basis, Why God would use dreams, The process ...
17. 09. 2011
Former gay: It's a satisfying emotional and
sexual relationship? Emotionally, sexually, absolutely; we both love sex. We're blessed. Sometimes we cry after we make love. It is very good.
25. 08. 2010
I got more and more entangled in different occult practices. I applied myself to astrology, healing (reiki) and I practiced martial arts. Instead of prayer I meditated in solitude, which pulled me many times away from the life's reality.
04. 09. 2011
There was a fantastic atmosphere inside there. Nothing extraordinary was taking place, but I felt goodness, love, unbelievable peace and joy! Yes, I said joy!! That really interested me.
31. 05. 2011
Their life inspired me. So one night, by my own initiative, I knelt down and I said: "God, I don't know what happened; but I know that You exists and I want to live for You." This personal and sincere prayer set up completely new co-ordinates in my life.

26. 03. 2015
During this most important part of your personal prayer you are entering into a personal friendship with Him.
Good news
---
Video
Zaujímavá a výpovedná skúsenosť západoeurópskeho muža s hinduizmom, budhizmom, jógou, ezoterikou a okultizmom.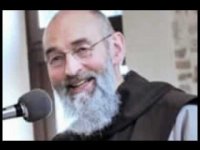 ---
Príbeh bývalého teroristu, ktorý dnes spája etniká a kmene.
Stephen Lungu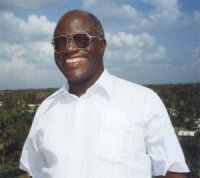 ---
Hudobníčka Lacey Sturm, bývalá speváčka kapely Flyleaf, bola presvedčenou ateistkou a mala v úmysle vziať si život... ale zrazu sa všetko zmenilo.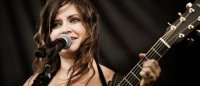 ---
"A rozhnevaný pán ho vydal mučiteľom, kým nesplatí celú dlžobu. Tak aj môj nebeský Otec urobí vám, ak neodpustíte zo srdca každý svojmu bratovi." (Mt 18, 34-35)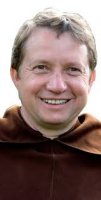 ---
We all are part of a great story. The great story of the world is composed of past and present stories of lives of individual people. The portal mojpribeh.sk is focused on the most important moment of the story of the world and individual, the moment of personal experience of person with God.
Latest

Random
Total: 146 stories in this language.
There are 426 in all languages. To change the language please click on one of the flags.
Talks
Ján Volko
I think Jesus plays a very important role. Faith in God helps me in difficult moments and also during competitions. I feel that God gives me His graces and blessing – and this is a huge support for me.


2017-03-27

Jerry Armelli
Former gay: It's a satisfying emotional and sexual relationship? Emotionally, sexually, absolutely; we both love sex. We're blessed. Sometimes we cry after we make love. It is very good.


2011-09-17

Gina and Geoff Poulter
I was impressed by your attentiveness, love and respect to one another after 45 years of marriage. What would you recommend to new couples if they would like to be so happy after so many years of life together.


2011-06-09
Facebook
Cesta+
Books