Good news
Video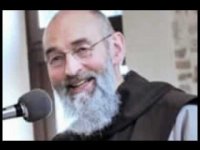 Zaujímavá a výpovedná skúsenosť západoeurópskeho muža s hinduizmom, budhizmom, jógou, ezoterikou a okultizmom.
---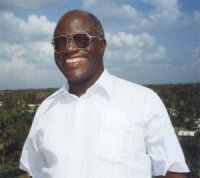 Príbeh bývalého teroristu, ktorý dnes spája etniká a kmene.
Stephen Lungu
---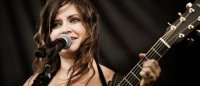 Hudobníčka Lacey Sturm, bývalá speváčka kapely Flyleaf, bola presvedčenou ateistkou a mala v úmysle vziať si život... ale zrazu sa všetko zmenilo.
---
"A rozhnevaný pán ho vydal mučiteľom, kým nesplatí celú dlžobu. Tak aj môj nebeský Otec urobí vám, ak neodpustíte zo srdca každý svojmu bratovi." (Mt 18, 34-35)
---
We all are part of a great story. The great story of the world is composed of past and present stories of lives of individual people. The portal mojpribeh.sk is focused on the most important moment of the story of the world and individual, the moment of personal experience of person with God.
Random stories
25. 08. 2010
In my story it was the Lord who was searching for me and it still fills me by amazement and gratefulness.
20. 12. 2010
When Maca realized she had a brain tumour, she braced all her energies and started to fight; she equipped herself with optimism and began to look for some footings. She wasn't a believer. Not because she didn't want to, but because she was born in a nonbeliever family.
13. 01. 2015
God has put a life message within you. When you became a believer you also became God's messenger. God wants to speak to the world through you. Paul said, "... we speak the truth before God, as messengers of God."
12. 10. 2014
in few seconds I was crying one more time, laying on the floor and experiencing the Holy Spirit, His healing, His comfort, His support and Huge amount of revelation started to go deeper into my heart.
05. 05. 2015
and found two small thyroid tumours. Then, biopsy followed and, after a couple of days, a terrible phone call which changed my life. I still remember that sentence: "Unfortunately, it is just like we feared. The tumours are malign". This sentence was the element which divided my life in two parts: before and after.
25. 03. 2015
"Brother, these are the finest my vineyard has produced. I've come to bear them as a gift".
"Thank you ! I will take them to the Abbot immediately; he'll be delighted with this offering".
"No! I brought them for you" said the man.
25. 08. 2010
During chemotherapy I lost my menstrual cycle. After about half-a-year I asked my gynaecologist – oncologist about that. I was afraid I was going to badly react to his answer. He told me:
"It's normal. Your menstrual cycles will never return."
08. 12. 2010
He prayed: "Father in Heaven, send your Son Jesus now to this priest suffering from kidney T.B., kidney stones and infections and restore him complete health of body and soul". Then I thought in my mind that he might have seen the hospital chart where my sicknesses were reported!
23. 01. 2018
A couple of days ago Peter dreamt he was feeling good and was in good health. When he woke up, everything was like before. When he wakes up, he cannot even move. He has to make exercises and then he can start talking and walking. By the way, he was happy he felt better, at least in a dream.
14. 02. 2011
I knew about God, but I didn't know Him. I saw God only as a strict judge. One of the predominant feelings when I thought about God was a sort of fear. Today, I know I was completely wrong.
06. 10. 2010
I healed my daughter who had bronchitis, after antibiotics showed no effect. I had a wart and it disappeared on the following day after I had used my homoeopathic drugs.
17. 09. 2011
Former gay: It's a satisfying emotional and
sexual relationship? Emotionally, sexually, absolutely; we both love sex. We're blessed. Sometimes we cry after we make love. It is very good.
25. 10. 2011
In my clinical experience over the past twenty years I have witnessed the resolution of the emotional pain which caused homosexual temptations and behavior in several hundred males and females.
15. 04. 2013
Faith and love for Jesus and for his cause filled all my heart and I was ready to offer my life for this.

Latest

Random
Total: 156 stories in this language.
There are 475 in all languages. To change the language please click on one of the flags.
Talks
Geoff a Gina Poulter
Geoff and Gina Poulter are active in healing ministry in Great Britain and in other European countries. They have zeal for building Lords kingdom. In Slovakia are already known mainly throwgh Jesus heals ministry where they were main speakers. They believe, that Lord comes with power, when we call him by His name and walk in faith. They are full of gentleness and kind behavior to people, which they serve with prayer for healing and prophetic giftings. Their ministry folows healings, sings and wonders.


2017-10-03

Petr Jašek
As we know, faith is not a question of heritage. People must get their personal relation with the Lord Jesus Christ. This cannot be inherited. You have to be reborn in Jesus. In my life something similar happened.


2017-04-10

Ján Volko
I think Jesus plays a very important role. Faith in God helps me in difficult moments and also during competitions. I feel that God gives me His graces and blessing – and this is a huge support for me.


2017-03-27