Good news
Video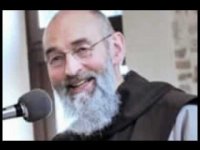 Zaujímavá a výpovedná skúsenosť západoeurópskeho muža s hinduizmom, budhizmom, jógou, ezoterikou a okultizmom.
---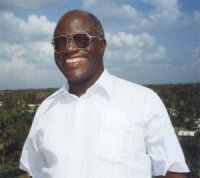 Príbeh bývalého teroristu, ktorý dnes spája etniká a kmene.
Stephen Lungu
---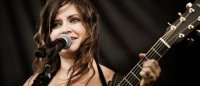 Hudobníčka Lacey Sturm, bývalá speváčka kapely Flyleaf, bola presvedčenou ateistkou a mala v úmysle vziať si život... ale zrazu sa všetko zmenilo.
---
"A rozhnevaný pán ho vydal mučiteľom, kým nesplatí celú dlžobu. Tak aj môj nebeský Otec urobí vám, ak neodpustíte zo srdca každý svojmu bratovi." (Mt 18, 34-35)
---
We all are part of a great story. The great story of the world is composed of past and present stories of lives of individual people. The portal mojpribeh.sk is focused on the most important moment of the story of the world and individual, the moment of personal experience of person with God.
Random stories
14. 06. 2017
The power of forgiveness freed me from a tremendous amount of pain I had been living with. When I said to God: "I forgive my mother for leaving me because she did not know what she was doing," I was healed from 45 years of chronic back pain.
05. 04. 2016
Martha didn't pay too much attention to the fact that she could not eat. According to her words, Jesus "destined" her to live like that. The simple reason why she did not eat and drink was her muscle failure caused by the paralysis. She did not consume any food for more than 50 years, but she could not live without the Eucharist.
06. 02. 2017
Hi everybody, whoever you are and wherever you are – YOU ARE DISCIPLES. That's the way I call my boys and invite them at our regular PAJTA meetings.
25. 08. 2010
During chemotherapy I lost my menstrual cycle. After about half-a-year I asked my gynaecologist – oncologist about that. I was afraid I was going to badly react to his answer. He told me:
"It's normal. Your menstrual cycles will never return."
17. 05. 2017
Something happened in my interior. It was as though a new dimension was added to my life. God gave me faith. A few seconds before I was a convinced atheist; a couple of seconds later I became a believer. By the way, I was not aware at all of what was happening around me.
09. 01. 2015
People ask me: What is the purpose of life? And I respond: In a nutshell, life is preparation for eternity. We were made to last forever, and God wants us to be with Him in Heaven.
02. 12. 2010
Here I also learned Chinese martial arts – Kung Fu. I learned to work with such information I couldn't access to in my normal life: searching water under the earth, searching missing people, diagnosing diseases, and finding cures by means of energy transfer.
08. 03. 2017
"I have a dream," he began, "that one day on the red hills of Georgia, sons of former slaves and sons of former slave-owners will be able to sit down together at the table of brotherhood.
"I have a dream my four little children will one day live in a nation where they will not be judged by the color of their skin but by the content of their character.

10. 05. 2018
My story if full of rebellion and rage against the Church and all things I didn't like – e.g. phariseism – something very common in certain environments; those things disgusted not just me, but also many other children living in similar families.
14. 11. 2010
Finally, somebody uttered the word: mongoloid.
25. 06. 2012
I think, looking back - it was whilst growing through puberty and all that stuff - that I started to experience a sense of emptiness. It was like a deep insecurity came into my life. I was trying to find something that would make me feel bigger, better or give me some sense of impotence.
08. 12. 2010
He prayed: "Father in Heaven, send your Son Jesus now to this priest suffering from kidney T.B., kidney stones and infections and restore him complete health of body and soul". Then I thought in my mind that he might have seen the hospital chart where my sicknesses were reported!
12. 02. 2011
She was quite rapidly loosing control over her movements and coordination. She could hardly control the mimicry of her face. On the afternoon she was lying paralyzed at the intensive care unit, but nobody knew why.
13. 01. 2012
The beatings would start and they would be slapping in the face, hitting in the stomach, sometimes kicking. "I struggled with faith, 'Was God with me? Did He love me? If God is good why would He allow me to go through this situation?
Latest

Random
Total: 155 stories in this language.
There are 465 in all languages. To change the language please click on one of the flags.
Talks
Geoff a Gina Poulter
Geoff and Gina Poulter are active in healing ministry in Great Britain and in other European countries. They have zeal for building Lords kingdom. In Slovakia are already known mainly throwgh Jesus heals ministry where they were main speakers. They believe, that Lord comes with power, when we call him by His name and walk in faith. They are full of gentleness and kind behavior to people, which they serve with prayer for healing and prophetic giftings. Their ministry folows healings, sings and wonders.


2017-10-03

Petr Jašek
As we know, faith is not a question of heritage. People must get their personal relation with the Lord Jesus Christ. This cannot be inherited. You have to be reborn in Jesus. In my life something similar happened.


2017-04-10

Ján Volko
I think Jesus plays a very important role. Faith in God helps me in difficult moments and also during competitions. I feel that God gives me His graces and blessing – and this is a huge support for me.


2017-03-27