Youtube (featured videos)
Good news
Video
Prorocká výzva Geoffa Poultera pre Slovensko, ktorá sa začína napĺňať.
---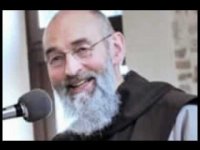 Zaujímavá a výpovedná skúsenosť západoeurópskeho muža s hinduizmom, budhizmom, jógou, ezoterikou a okultizmom.
---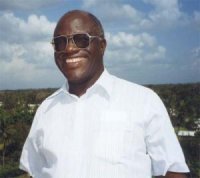 Príbeh bývalého teroristu, ktorý dnes spája etniká a kmene.
Stephen Lungu
---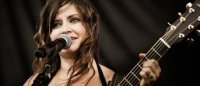 Hudobníčka Lacey Sturm, bývalá speváčka kapely Flyleaf, bola presvedčenou ateistkou a mala v úmysle vziať si život... ale zrazu sa všetko zmenilo.
---
We all are part of a great story. The great story of the world is composed of past and present stories of lives of individual people. The portal mojpribeh.sk is focused on the most important moment of the story of the world and individual, the moment of personal experience of person with God.
Story - Bronislava Kurdelová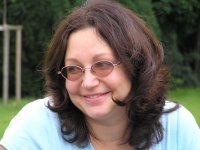 Wife, mother of three children, professional physicist, currently in maternity leave.
I grew up in Košice, in a family where I received plenty of goodness, e.g. love for education. My parents left church when they were still in their teens and in our family nobody doubted about the non-existence of God. When I was 17 I started my studies at the Faculty of Mathematics, Physics and Informatics of Bratislava (MFF). Actually, I preferred microbiology, but eventually I changed my mind and I am glad I studied at that institute. It is a good school… Apart from excellent lectures I also met plenty of nice and interesting friends. I was surprised some of them were believers. I was wondering what they were doing in such a faculty. I thought science proves that God doesn't exist. After a couple of years I realised that science does not solve this issue. Actually, it doesn't even deal with it. Believing in the non-existence of God is also a sort of faith
I was in my second year of university studies. Political revolution took place. During summer holidays I used to participate in rescue training camps. I liked long debates during and after work. Once we were in the old ruins of the castle of Buška z Velhartic. The chaplain who lived there invited us for a faith talk. We promised we go, although we were not so convinced. Somebody already started to compare that invitation with Jehovah's witnesses' methods, etc. The night of our meeting the chaplain came late. He apologized and then started to pray with spontaneous words. It was my first time I heard something like that. He said he used to be a non believer and then he discovered that God exists. He said God is objective reality and He exists regardless of our will. He gives us freedom in deciding whether we want to live with Him or not. It was my first time I heard speaking about faith without any hidden pressure (e.g. if you don't immediately become a believer, you will be in trouble).
After my third academic year, in the month of June, I fell from a rock in the Tatra Mountains and I had a brain concussion. I spent part of my recovery period at my grandma's and I found a Bible in her bookshelves. I tried to read it, but I didn't understand how Christians can speak about love, when I read these words from Jesus:
"You unbelieving and perverse generation […] how long shall I stay with you and put up with you?"
and I put the book back on its shelf.
Later (I don't remember when) I decided to make a scientific test. After all I was an experimental physicist. I would pray and see what happens. It was something like Gedeon's wool fleece when he was not sure whether God was sending him to fight or not. I formulated a thought in my mind without uttering it with my mouth. I asked for a sign. Something like: my God, if You are there, let this and that happen. It concerned decisions of other people and relationships, but not only this. They were not impossible things, but they were not likely to happen. I prayed only in my mind. Nobody knew about anything. So, unlikely things really happened. After a couple of weeks I said "enough". I realised that God exists, but I felt good even when I didn't know about Him. So, I chose to live without Him. After a while, troubles got back. I believe that God wants us to invoke Him, to search Him with all our heart, our mind, and our strengths. So, I had to decide whether to look for help in God or not. I said rather yes. I kept praying in my mind. I was still miles away from the Church.
During my last university year something extraordinary happened after Easter. One of our "school-mates" began to act quite strangely. He brought me a Bible and encouraged me to read it. I was quite surprised. By the way, I started to read the Gospels and I realised that they spoke about a God I already knew. I read the first 3 Gospels and then the Acts of the Apostles as a bestseller. Then, we went for a walk in a park and before saying good bye Martin proposed to end our meeting with a prayer. I agreed and we opened the Bible. We read the Lord's Prayer passage. Then, I proposed we could go to the students' holy mass. It was a wonderful experience. The church was full of young people who knew God! They sang so well! They were just inviting people to a renewal or evangelisation. A group of people had just come back from a mission experience in Ireland. I consider it a gift. God presented us the Catholic faith. We had still a chance to attend the last meeting before summer holidays. Before then, we didn't even know something like that exists. Christian students, our "schoolmates" had regular gatherings, talks, Bible reading, dinner, and prayer. After summer holiday, in September, we got baptised and 2 weeks later we got married. Then, we left for Norway towards the unknown, but God was leading us and taking care of us.
Seventeen years passed. We are now a family of five. We have got three cute and smart children. Life is not always easy but life with God is a wonderful adventure. Sometimes I see that little troubles, anger, and everyday business cover much of our attention. I have a small yellow diary where I write down all extraordinary touches of God in our lives and all the prayers He listened to. For some promises you have to wait long years, because God is the Lord and he cares more about our growth than about our comfort. It is about our trust, love, and knowledge. And certain things do happen immediately...
---
Latest

Random
Total: 159 stories in this language.
There are 511 in all languages. To change the language please click on one of the flags.
Talks
Geoff a Gina Poulter
Geoff and Gina Poulter are active in healing ministry in Great Britain and in other European countries. They have zeal for building Lords kingdom. In Slovakia are already known mainly throwgh Jesus heals ministry where they were main speakers. They believe, that Lord comes with power, when we call him by His name and walk in faith. They are full of gentleness and kind behavior to people, which they serve with prayer for healing and prophetic giftings. Their ministry folows healings, sings and wonders.


2017-10-03

Petr Jašek
As we know, faith is not a question of heritage. People must get their personal relation with the Lord Jesus Christ. This cannot be inherited. You have to be reborn in Jesus. In my life something similar happened.


2017-04-10

Ján Volko
I think Jesus plays a very important role. Faith in God helps me in difficult moments and also during competitions. I feel that God gives me His graces and blessing – and this is a huge support for me.


2017-03-27
Facebook