Good news
Video
Prorocká výzva Geoffa Poultera pre Slovensko, ktorá sa začína napĺňať.
---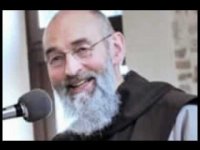 Zaujímavá a výpovedná skúsenosť západoeurópskeho muža s hinduizmom, budhizmom, jógou, ezoterikou a okultizmom.
---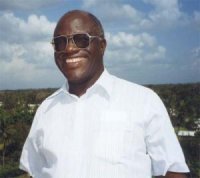 Príbeh bývalého teroristu, ktorý dnes spája etniká a kmene.
Stephen Lungu
---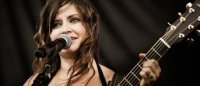 Hudobníčka Lacey Sturm, bývalá speváčka kapely Flyleaf, bola presvedčenou ateistkou a mala v úmysle vziať si život... ale zrazu sa všetko zmenilo.
---
We all are part of a great story. The great story of the world is composed of past and present stories of lives of individual people. The portal mojpribeh.sk is focused on the most important moment of the story of the world and individual, the moment of personal experience of person with God.
Random stories
02. 12. 2010
Here I also learned Chinese martial arts – Kung Fu. I learned to work with such information I couldn't access to in my normal life: searching water under the earth, searching missing people, diagnosing diseases, and finding cures by means of energy transfer.
18. 11. 2011
Shaun Growney shares how, after nearly 40 years away from the Church, he was brought back to faith through the sacrament of Reconciliation

22. 09. 2010
I think the sooner we find the way to God through Christ - the sooner we will find real values for life.

25. 08. 2010
My core problem was – how can I trust God again?! How can I understand Him? What has happened? What we believed in before suddenly became not valid. We needed to reevaluate our faith from the foundation.
16. 09. 2015
24. 12. 2010
Michael you used to be one of the leaders of the homosexual movement in America. In your story you state, that the homosexual movement supports the sin and corruption. Could you, please, describe this corruption background of the homosexual movement in detail?
31. 05. 2011
Their life inspired me. So one night, by my own initiative, I knelt down and I said: "God, I don't know what happened; but I know that You exists and I want to live for You." This personal and sincere prayer set up completely new co-ordinates in my life.

25. 08. 2010
I have never felt bigger joy – neither before, nor afterwards – wild, unrestrained and overflowing joy.
23. 04. 2011
People were praying for me there; when they put hands on me, I understood that the person of Jesus Christ is there in front of me.
18. 01. 2011
Virtually all agree that Baptism in the Holy Spirit opens the door to the charisms of the Spirit: prophecy, healing, speaking in tongues, etc.

10. 04. 2017
As we know, faith is not a question of heritage. People must get their personal relation with the Lord Jesus Christ. This cannot be inherited. You have to be reborn in Jesus. In my life something similar happened.
17. 08. 2011
It amazed me that a half hour tape could contain so much communication from spirits. Minute details were relayed about our lives. Precise names, places and dates were often given.
25. 08. 2010
I was not interested in God and nobody told me anything about Him. God didn't exist, was unknown, completely silent; I didn't need Him.

30. 09. 2015
We all know, based on our personal experience, that the cooperation with most intelligent people is not often easy. These people usually do not establish friendship easily. It is interesting also that university graduates with an honour degree usually do not fit in to the working environment in the best way and that their high intellect is of a little help in overcoming personal or marriage crises.
Latest

Random
Total: 159 stories in this language.
There are 511 in all languages. To change the language please click on one of the flags.
Talks
Geoff a Gina Poulter
Geoff and Gina Poulter are active in healing ministry in Great Britain and in other European countries. They have zeal for building Lords kingdom. In Slovakia are already known mainly throwgh Jesus heals ministry where they were main speakers. They believe, that Lord comes with power, when we call him by His name and walk in faith. They are full of gentleness and kind behavior to people, which they serve with prayer for healing and prophetic giftings. Their ministry folows healings, sings and wonders.


2017-10-03

Petr Jašek
As we know, faith is not a question of heritage. People must get their personal relation with the Lord Jesus Christ. This cannot be inherited. You have to be reborn in Jesus. In my life something similar happened.


2017-04-10

Ján Volko
I think Jesus plays a very important role. Faith in God helps me in difficult moments and also during competitions. I feel that God gives me His graces and blessing – and this is a huge support for me.


2017-03-27