Good news
Video
Prorocká výzva Geoffa Poultera pre Slovensko, ktorá sa začína napĺňať.
---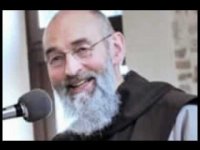 Zaujímavá a výpovedná skúsenosť západoeurópskeho muža s hinduizmom, budhizmom, jógou, ezoterikou a okultizmom.
---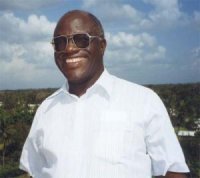 Príbeh bývalého teroristu, ktorý dnes spája etniká a kmene.
Stephen Lungu
---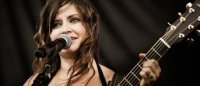 Hudobníčka Lacey Sturm, bývalá speváčka kapely Flyleaf, bola presvedčenou ateistkou a mala v úmysle vziať si život... ale zrazu sa všetko zmenilo.
---
We all are part of a great story. The great story of the world is composed of past and present stories of lives of individual people. The portal mojpribeh.sk is focused on the most important moment of the story of the world and individual, the moment of personal experience of person with God.
Random stories
17. 05. 2017
Something happened in my interior. It was as though a new dimension was added to my life. God gave me faith. A few seconds before I was a convinced atheist; a couple of seconds later I became a believer. By the way, I was not aware at all of what was happening around me.
30. 09. 2011
However, the more we dig into the questions that it raises, the clearer it becomes that the place of the Jewish people touches on very foundational issues such as the relationship between the two Testaments and the two covenants, the nature of the Church and the human identity of Jesus.
01. 08. 2012
from a catapult through a bow to a homemade tomahawk. Because of a bunker on a roof, my father had to change broken tiles many times. I have great memories from these times and I don't feel that either I or my brothers would become notorious rowdies. But a healthy fight stayed in us.
11. 03. 2015
I accept Jesus Christ as my only Savior and Lord and decide to follow Him in all walks of my life. O, Spirit of the Living God, come and enter into the throne of my heart and give me a personal relationship with Jesus and His Father.
24. 12. 2010
Michael you used to be one of the leaders of the homosexual movement in America. In your story you state, that the homosexual movement supports the sin and corruption. Could you, please, describe this corruption background of the homosexual movement in detail?
28. 03. 2017
Our existence as a distinct people is one of the proofs of the existence of God. Our re-gathering to our ancient homeland is another proof.
02. 03. 2011
If I have to be punished for what I did – i.e. for the goodness, truth, and Christ – I wouldn't choose the smallest punishment, but the most terrible one; I would be so happy if I could die for Christ, although I know that I am not worthy of such a great grace.
17. 12. 2011
Something of the kind must happen once in our lives for us to be true, convinced Christians, and overjoyed to be so.
25. 08. 2010
I started to ask myself why I am a Catholic. Is it only because I was born in a Catholic family?
01. 07. 2011
I had a secret I could never reveal. The others might understand, might forgive one abortion, perhaps even two, but seven would be too much to even hope for.
24. 08. 2011
In my background were most of the ingredients typically seen as contributing to homosexuality: an unplanned child, parents who were hoping for a girl, an older brother who met the father's ideal more than I.
25. 08. 2010
There isn't any extraordinary experience in my life, no exceptional breakthroughs that would cause a radical change. But on the other hand, I can say that I experience many little changes and conversions.
27. 02. 2012
This epoch is not easy at all for Christians; but for big-format Christians it is a great and marvelous epoch. "If they persecuted Me, they will also persecute you." In such glorious moments the Church sings to the Lord a heroic song of love and faithfulness. It is a privilege and a gift: to live just now, to love, and to fight.


19. 08. 2016
We were six or seven in the next cell and when the children started to cry the first one among us said," It is my Mary". We began crying every one of us. We were convinced it is my child, my child in the hands of the Communists and beaten. Altogether we cried, "My Child!" but we never saw it.
Latest

Random
Total: 159 stories in this language.
There are 506 in all languages. To change the language please click on one of the flags.
Talks
Geoff a Gina Poulter
Geoff and Gina Poulter are active in healing ministry in Great Britain and in other European countries. They have zeal for building Lords kingdom. In Slovakia are already known mainly throwgh Jesus heals ministry where they were main speakers. They believe, that Lord comes with power, when we call him by His name and walk in faith. They are full of gentleness and kind behavior to people, which they serve with prayer for healing and prophetic giftings. Their ministry folows healings, sings and wonders.


2017-10-03

Petr Jašek
As we know, faith is not a question of heritage. People must get their personal relation with the Lord Jesus Christ. This cannot be inherited. You have to be reborn in Jesus. In my life something similar happened.


2017-04-10

Ján Volko
I think Jesus plays a very important role. Faith in God helps me in difficult moments and also during competitions. I feel that God gives me His graces and blessing – and this is a huge support for me.


2017-03-27