Good news
Video
Prorocká výzva Geoffa Poultera pre Slovensko, ktorá sa začína napĺňať.
---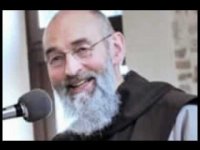 Zaujímavá a výpovedná skúsenosť západoeurópskeho muža s hinduizmom, budhizmom, jógou, ezoterikou a okultizmom.
---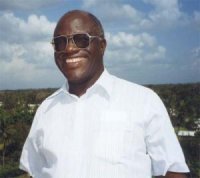 Príbeh bývalého teroristu, ktorý dnes spája etniká a kmene.
Stephen Lungu
---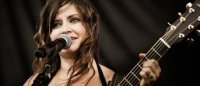 Hudobníčka Lacey Sturm, bývalá speváčka kapely Flyleaf, bola presvedčenou ateistkou a mala v úmysle vziať si život... ale zrazu sa všetko zmenilo.
---
We all are part of a great story. The great story of the world is composed of past and present stories of lives of individual people. The portal mojpribeh.sk is focused on the most important moment of the story of the world and individual, the moment of personal experience of person with God.
Random stories
26. 03. 2015
During this most important part of your personal prayer you are entering into a personal friendship with Him.
09. 10. 2010
I was indeed horrified that I don't know God and His Love although I was ministering in the church.
12. 10. 2014
in few seconds I was crying one more time, laying on the floor and experiencing the Holy Spirit, His healing, His comfort, His support and Huge amount of revelation started to go deeper into my heart.
04. 09. 2011
There was a fantastic atmosphere inside there. Nothing extraordinary was taking place, but I felt goodness, love, unbelievable peace and joy! Yes, I said joy!! That really interested me.
25. 08. 2010
I got more and more entangled in different occult practices. I applied myself to astrology, healing (reiki) and I practiced martial arts. Instead of prayer I meditated in solitude, which pulled me many times away from the life's reality.
02. 01. 2011
We had decided with a great sadness that we had to go where we were being fed and leave the Catholic Church. Just as we were about to make this public statement Geoff had an open vision which simultaneously was confirmed to Gina through a word from the Lord.
03. 10. 2017
Geoff and Gina Poulter are active in healing ministry in Great Britain and in other European countries. They have zeal for building Lords kingdom. In Slovakia are already known mainly throwgh Jesus heals ministry where they were main speakers. They believe, that Lord comes with power, when we call him by His name and walk in faith. They are full of gentleness and kind behavior to people, which they serve with prayer for healing and prophetic giftings. Their ministry folows healings, sings and wonders.
04. 02. 2015
Death is the most democratic experience in life for we all participate in it. We think of its happening only to other people. We don't like to grow old and we don't like to die.
06. 03. 2012
It was discovered I had a 4th degree colon cancer as big as an orange. The doctor recommended five weeks of chemotherapy & radiotherapy and later an operation to remove the cancer.

02. 12. 2010
Here I also learned Chinese martial arts – Kung Fu. I learned to work with such information I couldn't access to in my normal life: searching water under the earth, searching missing people, diagnosing diseases, and finding cures by means of energy transfer.
14. 01. 2011
As he spoke, I felt God's love pouring down on me like fresh water from a waterfall.
23. 01. 2012
"Slovakia plays a peculiar role in building Europe of the Third Millennium: don't forget it! Through its traditions and its cultures, through its martyrs and its confessors of the faith, through the dynamic forces of its new generations, this country is called to offer above all its gift of faith in Christ and its devotion to the Virgin Mary." John Paul II, Vatican, 9 November 1996


13. 07. 2016
All this happened in an environment and atmosphere of continuous persecution, detention of priests and nuns, police hearings, house inspections, etc. Throughout my life, youth experience showed me that Communism is against the Lord and persecutes believers and other honest people. It is a bad thing and we cannot trust such an ideological system.
25. 03. 2015
"Brother, these are the finest my vineyard has produced. I've come to bear them as a gift".
"Thank you ! I will take them to the Abbot immediately; he'll be delighted with this offering".
"No! I brought them for you" said the man.
Latest

Random
Total: 159 stories in this language.
There are 494 in all languages. To change the language please click on one of the flags.
Talks
Geoff a Gina Poulter
Geoff and Gina Poulter are active in healing ministry in Great Britain and in other European countries. They have zeal for building Lords kingdom. In Slovakia are already known mainly throwgh Jesus heals ministry where they were main speakers. They believe, that Lord comes with power, when we call him by His name and walk in faith. They are full of gentleness and kind behavior to people, which they serve with prayer for healing and prophetic giftings. Their ministry folows healings, sings and wonders.


2017-10-03

Petr Jašek
As we know, faith is not a question of heritage. People must get their personal relation with the Lord Jesus Christ. This cannot be inherited. You have to be reborn in Jesus. In my life something similar happened.


2017-04-10

Ján Volko
I think Jesus plays a very important role. Faith in God helps me in difficult moments and also during competitions. I feel that God gives me His graces and blessing – and this is a huge support for me.


2017-03-27