Good news
Video
Prorocká výzva Geoffa Poultera pre Slovensko, ktorá sa začína napĺňať.
---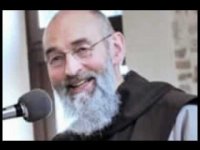 Zaujímavá a výpovedná skúsenosť západoeurópskeho muža s hinduizmom, budhizmom, jógou, ezoterikou a okultizmom.
---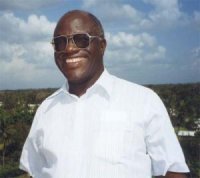 Príbeh bývalého teroristu, ktorý dnes spája etniká a kmene.
Stephen Lungu
---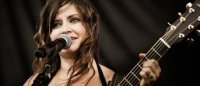 Hudobníčka Lacey Sturm, bývalá speváčka kapely Flyleaf, bola presvedčenou ateistkou a mala v úmysle vziať si život... ale zrazu sa všetko zmenilo.
---
We all are part of a great story. The great story of the world is composed of past and present stories of lives of individual people. The portal mojpribeh.sk is focused on the most important moment of the story of the world and individual, the moment of personal experience of person with God.
Random stories
09. 06. 2011
I was impressed by your attentiveness, love and respect to one another after 45 years of marriage. What would you recommend to new couples if they would like to be so happy after so many years of life together.

05. 05. 2015
and found two small thyroid tumours. Then, biopsy followed and, after a couple of days, a terrible phone call which changed my life. I still remember that sentence: "Unfortunately, it is just like we feared. The tumours are malign". This sentence was the element which divided my life in two parts: before and after.
24. 12. 2010
Michael you used to be one of the leaders of the homosexual movement in America. In your story you state, that the homosexual movement supports the sin and corruption. Could you, please, describe this corruption background of the homosexual movement in detail?
18. 11. 2019
It proposes to young people to give one or two years of their lives to God, by sharing the life of a particularly disadvantaged neighborhood, within a small community. Heart's Home has "no other ambition than to be that smile, that drop of water, that hand that comes to offer itself on the way; to be that smile, that drop of water, that hand that allows us to go to the end of life."
02. 12. 2010
Here I also learned Chinese martial arts – Kung Fu. I learned to work with such information I couldn't access to in my normal life: searching water under the earth, searching missing people, diagnosing diseases, and finding cures by means of energy transfer.
03. 01. 2011
I was also interested in occult sciences very much. I devoured books about parapsychology and I tried to move papers and bend spoons from a distance. I was able to switch off a TV and lights by a word. However what was fun for me at the beginning became quickly a nightmare.
03. 10. 2010
Some of my classmates were not believers; and some of them looked happy... and I looked for an answer to a question: what do I need God for?
12. 10. 2014
in few seconds I was crying one more time, laying on the floor and experiencing the Holy Spirit, His healing, His comfort, His support and Huge amount of revelation started to go deeper into my heart.
14. 06. 2017
The power of forgiveness freed me from a tremendous amount of pain I had been living with. When I said to God: "I forgive my mother for leaving me because she did not know what she was doing," I was healed from 45 years of chronic back pain.
03. 10. 2017
Geoff and Gina Poulter are active in healing ministry in Great Britain and in other European countries. They have zeal for building Lords kingdom. In Slovakia are already known mainly throwgh Jesus heals ministry where they were main speakers. They believe, that Lord comes with power, when we call him by His name and walk in faith. They are full of gentleness and kind behavior to people, which they serve with prayer for healing and prophetic giftings. Their ministry folows healings, sings and wonders.
08. 04. 2015
I know He can change people. And I know that He will do that if we allow Him to.""When people ask me, 'How do you stay so calm on the sideline?' I have to tell them it is Christian maturity and Christ working in me.
11. 03. 2015
I accept Jesus Christ as my only Savior and Lord and decide to follow Him in all walks of my life. O, Spirit of the Living God, come and enter into the throne of my heart and give me a personal relationship with Jesus and His Father.
12. 02. 2011
She was quite rapidly loosing control over her movements and coordination. She could hardly control the mimicry of her face. On the afternoon she was lying paralyzed at the intensive care unit, but nobody knew why.
09. 12. 2011
My focus was on having a meaningful job – in my case journalism – meeting interesting people and generally having fun and adventure. I fitted God in round the edges. But because I did go to church and generally was leading a moral life, I felt I really was doing all that was expected of me.

Latest

Random
Total: 159 stories in this language.
There are 500 in all languages. To change the language please click on one of the flags.
Talks
Geoff a Gina Poulter
Geoff and Gina Poulter are active in healing ministry in Great Britain and in other European countries. They have zeal for building Lords kingdom. In Slovakia are already known mainly throwgh Jesus heals ministry where they were main speakers. They believe, that Lord comes with power, when we call him by His name and walk in faith. They are full of gentleness and kind behavior to people, which they serve with prayer for healing and prophetic giftings. Their ministry folows healings, sings and wonders.


2017-10-03

Petr Jašek
As we know, faith is not a question of heritage. People must get their personal relation with the Lord Jesus Christ. This cannot be inherited. You have to be reborn in Jesus. In my life something similar happened.


2017-04-10

Ján Volko
I think Jesus plays a very important role. Faith in God helps me in difficult moments and also during competitions. I feel that God gives me His graces and blessing – and this is a huge support for me.


2017-03-27