Youtube (featured videos)
Good news
Video
Prorocká výzva Geoffa Poultera pre Slovensko, ktorá sa začína napĺňať.
---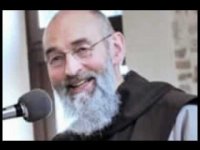 Zaujímavá a výpovedná skúsenosť západoeurópskeho muža s hinduizmom, budhizmom, jógou, ezoterikou a okultizmom.
---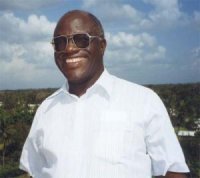 Príbeh bývalého teroristu, ktorý dnes spája etniká a kmene.
Stephen Lungu
---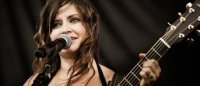 Hudobníčka Lacey Sturm, bývalá speváčka kapely Flyleaf, bola presvedčenou ateistkou a mala v úmysle vziať si život... ale zrazu sa všetko zmenilo.
---
We all are part of a great story. The great story of the world is composed of past and present stories of lives of individual people. The portal mojpribeh.sk is focused on the most important moment of the story of the world and individual, the moment of personal experience of person with God.
Random stories
06. 10. 2010
I healed my daughter who had bronchitis, after antibiotics showed no effect. I had a wart and it disappeared on the following day after I had used my homoeopathic drugs.
09. 09. 2010
I started to do fortune-telling and I said things that resulted to be truthful. I used to predict things that really happened in near future. Sometimes I read people's thoughts. I disdained Christian religion. I had a bad opinion about believers and acquaintances who were not profound believers.
19. 01. 2015
Although he is unseen and often unnoticed, Satan is constantly at work behind the scenes to disrupt God's plans for the world. Don't think of him as a cute but harmless cartoon character, dressed up in a red suit and brandishing a pitchfork. Satan is a powerful evil spirit, who works throughout the universe trying to block everything God is doing.
25. 02. 2013
Christianity didn't start to live yet, though it has enough strength to set the whole modern world on fire. We are the disciples of the Nazarene. We are here to light this fire. Church evangelization is not enough. Together with my other brothers I wasn't only a "voice crying out in the desert", but a voice in an anthill of evil and devilish things where the light of Christ's Gospel was seen.
25. 08. 2013
Despite persecution during the Communist era (or actually because of Communist persecution) my search of God became a continuous adventure. Pilgrimage and travelling rather than studying. When I studied at high school God came dramatically closer to me.
05. 06. 2017
I wasn't looking for Jesus or God or anything ontological. I kept my nose to the grindstone. My goal in life was nothing big: I wanted to earn a good living and be able to afford a middle-class lifestyle. But even if I wasn't looking for Jesus, He was looking for me.
25. 08. 2010
I always have wonderful memories of my return to God; still today they are pretty important. Everything happened during my university studies at times of normalizing Communism.
13. 07. 2016
All this happened in an environment and atmosphere of continuous persecution, detention of priests and nuns, police hearings, house inspections, etc. Throughout my life, youth experience showed me that Communism is against the Lord and persecutes believers and other honest people. It is a bad thing and we cannot trust such an ideological system.
14. 02. 2011
I knew about God, but I didn't know Him. I saw God only as a strict judge. One of the predominant feelings when I thought about God was a sort of fear. Today, I know I was completely wrong.
24. 08. 2011
In my background were most of the ingredients typically seen as contributing to homosexuality: an unplanned child, parents who were hoping for a girl, an older brother who met the father's ideal more than I.
15. 04. 2013
Faith and love for Jesus and for his cause filled all my heart and I was ready to offer my life for this.

02. 03. 2015
Prophetic people have to live out of 1 Corinthians 13:2. It is the hallmark Scripture of prophetic people: "Though I have the gift of prophecy, and understand all mysteries and all knowledge, and though I have all faith, so that I could remove mountains, but have not love, I am nothing."
16. 05. 2011
I convinced this friend to have regular hypnosis séances with me. After a number of meetings I managed to hypnotize her just by counting up to ten. It worked even outside, when it was cold. It also worked when she didn't want it.
05. 05. 2015
and found two small thyroid tumours. Then, biopsy followed and, after a couple of days, a terrible phone call which changed my life. I still remember that sentence: "Unfortunately, it is just like we feared. The tumours are malign". This sentence was the element which divided my life in two parts: before and after.
Latest

Random
Total: 160 stories in this language.
There are 512 in all languages. To change the language please click on one of the flags.
Talks
Geoff a Gina Poulter
Geoff and Gina Poulter are active in healing ministry in Great Britain and in other European countries. They have zeal for building Lords kingdom. In Slovakia are already known mainly throwgh Jesus heals ministry where they were main speakers. They believe, that Lord comes with power, when we call him by His name and walk in faith. They are full of gentleness and kind behavior to people, which they serve with prayer for healing and prophetic giftings. Their ministry folows healings, sings and wonders.


2017-10-03

Petr Jašek
As we know, faith is not a question of heritage. People must get their personal relation with the Lord Jesus Christ. This cannot be inherited. You have to be reborn in Jesus. In my life something similar happened.


2017-04-10

Ján Volko
I think Jesus plays a very important role. Faith in God helps me in difficult moments and also during competitions. I feel that God gives me His graces and blessing – and this is a huge support for me.


2017-03-27
Facebook