Good news
Video
Prorocká výzva Geoffa Poultera pre Slovensko, ktorá sa začína napĺňať.
---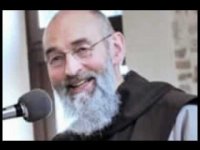 Zaujímavá a výpovedná skúsenosť západoeurópskeho muža s hinduizmom, budhizmom, jógou, ezoterikou a okultizmom.
---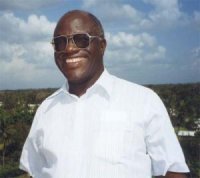 Príbeh bývalého teroristu, ktorý dnes spája etniká a kmene.
Stephen Lungu
---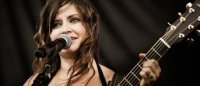 Hudobníčka Lacey Sturm, bývalá speváčka kapely Flyleaf, bola presvedčenou ateistkou a mala v úmysle vziať si život... ale zrazu sa všetko zmenilo.
---
We all are part of a great story. The great story of the world is composed of past and present stories of lives of individual people. The portal mojpribeh.sk is focused on the most important moment of the story of the world and individual, the moment of personal experience of person with God.
Random stories
24. 08. 2017
he Baptism in the Spirit's effectiveness in reactivating baptism consists in this: finally man contributes his part -- namely, he makes a choice of faith, prepared in repentance, that allows the that allows the work of God to set itself free and to emanate all its strength. It is as if the plug is pulled and the light is switched on. The gift of God is finally "untied" and the Spirit is allowed to flow like a ftragrance in the Christian life.
03. 08. 2017
The power of the Holy Spirit and the power of healing is offered to everybody through the Eucharist.
07. 09. 2017
In 1987 Fadelle was drafted into the Iraqi army, then under the rule of Saddam Hussein, right in the middle of the war with neighboring Iran. By this time he was 23 years old and single.
Sent to a garrison on the border with Iran, he was housed in a room with a Christian.
25. 08. 2010
My core problem was – how can I trust God again?! How can I understand Him? What has happened? What we believed in before suddenly became not valid. We needed to reevaluate our faith from the foundation.
14. 11. 2010
Finally, somebody uttered the word: mongoloid.
28. 07. 2017
I became intensely violent, aggressive, and developed a blind hatred towards the Jews. This is not something which just happens; it is a learned behaviour. I started to have nightmares. I was screaming every night out of fear, because I saw demonic beings in our home that I thought had come to kill me. These nightmares lasted for six years, every night the same nightmare, the same screaming. I became very sick and frightened, was out of my mind and knew sooner or later I was going to die.
06. 02. 2017
Hi everybody, whoever you are and wherever you are – YOU ARE DISCIPLES. That's the way I call my boys and invite them at our regular PAJTA meetings.
08. 12. 2010
He prayed: "Father in Heaven, send your Son Jesus now to this priest suffering from kidney T.B., kidney stones and infections and restore him complete health of body and soul". Then I thought in my mind that he might have seen the hospital chart where my sicknesses were reported!
11. 02. 2015
The most basic question everyone faces in life is Why am I here? What is my purpose? Self-help books suggest that people should look within, at their own desires and dreams, but Rick Warren says the starting place must be with God and his eternal purposes for each life.
08. 03. 2017
"I have a dream," he began, "that one day on the red hills of Georgia, sons of former slaves and sons of former slave-owners will be able to sit down together at the table of brotherhood.
"I have a dream my four little children will one day live in a nation where they will not be judged by the color of their skin but by the content of their character.

09. 12. 2011
My focus was on having a meaningful job – in my case journalism – meeting interesting people and generally having fun and adventure. I fitted God in round the edges. But because I did go to church and generally was leading a moral life, I felt I really was doing all that was expected of me.

17. 03. 2015
My future looked written off already…thefts, drug smuggling, prostitution, lies, illegal deals, diseases, maybe suicide, fatal overdose, until I would die in a crappy flat full of people.
24. 12. 2010
Hearing from God through dreams. Biblical basis, Why God would use dreams, The process ...
14. 01. 2011
As he spoke, I felt God's love pouring down on me like fresh water from a waterfall.
Latest

Random
Total: 159 stories in this language.
There are 511 in all languages. To change the language please click on one of the flags.
Talks
Geoff a Gina Poulter
Geoff and Gina Poulter are active in healing ministry in Great Britain and in other European countries. They have zeal for building Lords kingdom. In Slovakia are already known mainly throwgh Jesus heals ministry where they were main speakers. They believe, that Lord comes with power, when we call him by His name and walk in faith. They are full of gentleness and kind behavior to people, which they serve with prayer for healing and prophetic giftings. Their ministry folows healings, sings and wonders.


2017-10-03

Petr Jašek
As we know, faith is not a question of heritage. People must get their personal relation with the Lord Jesus Christ. This cannot be inherited. You have to be reborn in Jesus. In my life something similar happened.


2017-04-10

Ján Volko
I think Jesus plays a very important role. Faith in God helps me in difficult moments and also during competitions. I feel that God gives me His graces and blessing – and this is a huge support for me.


2017-03-27