Good news
Video
Prorocká výzva Geoffa Poultera pre Slovensko, ktorá sa začína napĺňať.
---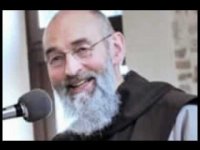 Zaujímavá a výpovedná skúsenosť západoeurópskeho muža s hinduizmom, budhizmom, jógou, ezoterikou a okultizmom.
---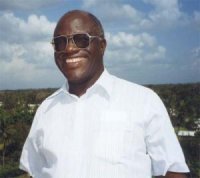 Príbeh bývalého teroristu, ktorý dnes spája etniká a kmene.
Stephen Lungu
---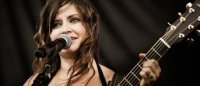 Hudobníčka Lacey Sturm, bývalá speváčka kapely Flyleaf, bola presvedčenou ateistkou a mala v úmysle vziať si život... ale zrazu sa všetko zmenilo.
---
We all are part of a great story. The great story of the world is composed of past and present stories of lives of individual people. The portal mojpribeh.sk is focused on the most important moment of the story of the world and individual, the moment of personal experience of person with God.
Random stories
16. 09. 2015
06. 02. 2017
Hi everybody, whoever you are and wherever you are – YOU ARE DISCIPLES. That's the way I call my boys and invite them at our regular PAJTA meetings.
07. 06. 2011
After doing prostitution and porn I lost ability to function sexually. The fact that I can enjoy a healthy sexual relationship now is an absolute miracle.
25. 08. 2010
I was not interested in God and nobody told me anything about Him. God didn't exist, was unknown, completely silent; I didn't need Him.

29. 06. 2015
I told God the only reason I wanted to live was Jesus, our Lord. He answered: "You've finally understood it".
23. 05. 2014
My loneliness got deeper and deeper, even despite the fact that I was very open-minded and friendly. There was nothing that could feed my hunger inside me. I longed for love.
25. 08. 2010
I was born and brought up as an atheist and I can confirm that I had never been told me anything about God during my first 20 years of life. It was something that was an unknown concept for me.
17. 05. 2017
Something happened in my interior. It was as though a new dimension was added to my life. God gave me faith. A few seconds before I was a convinced atheist; a couple of seconds later I became a believer. By the way, I was not aware at all of what was happening around me.
21. 05. 2012
What was I doing! How can an evangelical protestant Pastor give a talk on Mary to a Roman Catholic audience, not to mention all the Priests and Religious that were present!!
24. 08. 2011
In my background were most of the ingredients typically seen as contributing to homosexuality: an unplanned child, parents who were hoping for a girl, an older brother who met the father's ideal more than I.
15. 04. 2013
Faith and love for Jesus and for his cause filled all my heart and I was ready to offer my life for this.

09. 09. 2010
I started to do fortune-telling and I said things that resulted to be truthful. I used to predict things that really happened in near future. Sometimes I read people's thoughts. I disdained Christian religion. I had a bad opinion about believers and acquaintances who were not profound believers.
22. 09. 2010
Social sciences and social relations were a center of my interest from my youth. At first only instinctively I started to notice events around me in a society and to compare them with religious teachings by which they could be explained or contradicted. Results impressed me.
02. 03. 2015
Prophetic people have to live out of 1 Corinthians 13:2. It is the hallmark Scripture of prophetic people: "Though I have the gift of prophecy, and understand all mysteries and all knowledge, and though I have all faith, so that I could remove mountains, but have not love, I am nothing."
Latest

Random
Total: 159 stories in this language.
There are 498 in all languages. To change the language please click on one of the flags.
Talks
Geoff a Gina Poulter
Geoff and Gina Poulter are active in healing ministry in Great Britain and in other European countries. They have zeal for building Lords kingdom. In Slovakia are already known mainly throwgh Jesus heals ministry where they were main speakers. They believe, that Lord comes with power, when we call him by His name and walk in faith. They are full of gentleness and kind behavior to people, which they serve with prayer for healing and prophetic giftings. Their ministry folows healings, sings and wonders.


2017-10-03

Petr Jašek
As we know, faith is not a question of heritage. People must get their personal relation with the Lord Jesus Christ. This cannot be inherited. You have to be reborn in Jesus. In my life something similar happened.


2017-04-10

Ján Volko
I think Jesus plays a very important role. Faith in God helps me in difficult moments and also during competitions. I feel that God gives me His graces and blessing – and this is a huge support for me.


2017-03-27