Youtube (featured videos)
Good news
Video
Prorocká výzva Geoffa Poultera pre Slovensko, ktorá sa začína napĺňať.
---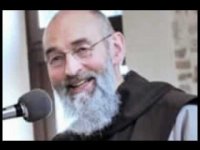 Zaujímavá a výpovedná skúsenosť západoeurópskeho muža s hinduizmom, budhizmom, jógou, ezoterikou a okultizmom.
---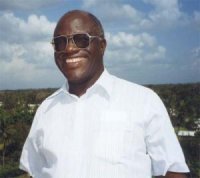 Príbeh bývalého teroristu, ktorý dnes spája etniká a kmene.
Stephen Lungu
---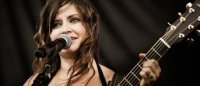 Hudobníčka Lacey Sturm, bývalá speváčka kapely Flyleaf, bola presvedčenou ateistkou a mala v úmysle vziať si život... ale zrazu sa všetko zmenilo.
---
We all are part of a great story. The great story of the world is composed of past and present stories of lives of individual people. The portal mojpribeh.sk is focused on the most important moment of the story of the world and individual, the moment of personal experience of person with God.
Random stories
17. 05. 2017
Something happened in my interior. It was as though a new dimension was added to my life. God gave me faith. A few seconds before I was a convinced atheist; a couple of seconds later I became a believer. By the way, I was not aware at all of what was happening around me.
09. 12. 2011
My focus was on having a meaningful job – in my case journalism – meeting interesting people and generally having fun and adventure. I fitted God in round the edges. But because I did go to church and generally was leading a moral life, I felt I really was doing all that was expected of me.

25. 08. 2010
I got more and more entangled in different occult practices. I applied myself to astrology, healing (reiki) and I practiced martial arts. Instead of prayer I meditated in solitude, which pulled me many times away from the life's reality.
03. 10. 2010
Some of my classmates were not believers; and some of them looked happy... and I looked for an answer to a question: what do I need God for?
13. 02. 2015
Have you ever felt rejection? It cuts deep. It knocks the wind out of you. It's a pain that lingers, causing you to doubt your own worth.
18. 12. 2014
I am thankful to have been born 31 years ago with no arms and no legs. I won't pretend my life is easy, but through the love of my parents, loved ones, and faith in God, I have overcome my adversity and my life is now filled with joy and purpose.
03. 10. 2017
Geoff and Gina Poulter are active in healing ministry in Great Britain and in other European countries. They have zeal for building Lords kingdom. In Slovakia are already known mainly throwgh Jesus heals ministry where they were main speakers. They believe, that Lord comes with power, when we call him by His name and walk in faith. They are full of gentleness and kind behavior to people, which they serve with prayer for healing and prophetic giftings. Their ministry folows healings, sings and wonders.
19. 03. 2015
28. 09. 2015
At the end of May 2014 the doctors discovered a malign tumour in my bowels with metastases in the liver, peritoneum, lymph nodes, and in the minor pelvis. Everything happened so fast and unexpectedly. Nobody suspected that I may have such a serious disease. I went to see the doctor just because I felt very weak and I had continuous pain in my stomach and bowels in the previous two months.
17. 12. 2011
Something of the kind must happen once in our lives for us to be true, convinced Christians, and overjoyed to be so.
24. 08. 2011
In my background were most of the ingredients typically seen as contributing to homosexuality: an unplanned child, parents who were hoping for a girl, an older brother who met the father's ideal more than I.
07. 10. 2015
When I was 17, my father wanted to explain me something about God. I was angry and I cried: "Shut up! There isn't any God. God is dead". I became a non-believer and I didn't even know how. I was probably conditioned by the aforementioned tradition. I didn't want to be a believer only because I had learnt the Lord's Prayer and some other prayers.
30. 09. 2015
We all know, based on our personal experience, that the cooperation with most intelligent people is not often easy. These people usually do not establish friendship easily. It is interesting also that university graduates with an honour degree usually do not fit in to the working environment in the best way and that their high intellect is of a little help in overcoming personal or marriage crises.
28. 10. 2014
I was born in the Islamic Republic of Iran, where every citizen automatically becomes a Muslim. Until the day of my birth, this rule applied for my parents as well.
Latest

Random
Total: 159 stories in this language.
There are 511 in all languages. To change the language please click on one of the flags.
Talks
Geoff a Gina Poulter
Geoff and Gina Poulter are active in healing ministry in Great Britain and in other European countries. They have zeal for building Lords kingdom. In Slovakia are already known mainly throwgh Jesus heals ministry where they were main speakers. They believe, that Lord comes with power, when we call him by His name and walk in faith. They are full of gentleness and kind behavior to people, which they serve with prayer for healing and prophetic giftings. Their ministry folows healings, sings and wonders.


2017-10-03

Petr Jašek
As we know, faith is not a question of heritage. People must get their personal relation with the Lord Jesus Christ. This cannot be inherited. You have to be reborn in Jesus. In my life something similar happened.


2017-04-10

Ján Volko
I think Jesus plays a very important role. Faith in God helps me in difficult moments and also during competitions. I feel that God gives me His graces and blessing – and this is a huge support for me.


2017-03-27
Facebook