Good news
Video
Prorocká výzva Geoffa Poultera pre Slovensko, ktorá sa začína napĺňať.
---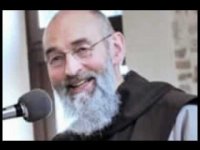 Zaujímavá a výpovedná skúsenosť západoeurópskeho muža s hinduizmom, budhizmom, jógou, ezoterikou a okultizmom.
---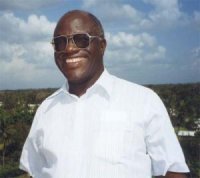 Príbeh bývalého teroristu, ktorý dnes spája etniká a kmene.
Stephen Lungu
---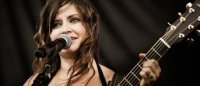 Hudobníčka Lacey Sturm, bývalá speváčka kapely Flyleaf, bola presvedčenou ateistkou a mala v úmysle vziať si život... ale zrazu sa všetko zmenilo.
---
We all are part of a great story. The great story of the world is composed of past and present stories of lives of individual people. The portal mojpribeh.sk is focused on the most important moment of the story of the world and individual, the moment of personal experience of person with God.
Random stories
28. 03. 2017
Our existence as a distinct people is one of the proofs of the existence of God. Our re-gathering to our ancient homeland is another proof.
16. 03. 2015
"Therefore do not be ashamed of the testimony of our Lord or of me His prisoner, but join with me in suffering for the gospel according to the power of God." (2 Timothy 1:8)
11. 09. 2014
During this weekend for the first time I believed that God speaks directly to me. A thought came to my mind which I knew hadn't come from me. It came from outside of me.
17. 09. 2011
Former gay: It's a satisfying emotional and
sexual relationship? Emotionally, sexually, absolutely; we both love sex. We're blessed. Sometimes we cry after we make love. It is very good.
17. 08. 2011
It amazed me that a half hour tape could contain so much communication from spirits. Minute details were relayed about our lives. Precise names, places and dates were often given.
06. 01. 2011
One of the proudest times in my life was the time when I became a father.
13. 01. 2012
The beatings would start and they would be slapping in the face, hitting in the stomach, sometimes kicking. "I struggled with faith, 'Was God with me? Did He love me? If God is good why would He allow me to go through this situation?
21. 05. 2012
What was I doing! How can an evangelical protestant Pastor give a talk on Mary to a Roman Catholic audience, not to mention all the Priests and Religious that were present!!
26. 10. 2015
And I saw my family. I saw my funeral. And I was in the coffin and everybody was crying. They were wiping their faces and they were saying ' She was just a prostitute.'
25. 08. 2010
I have never felt bigger joy – neither before, nor afterwards – wild, unrestrained and overflowing joy.
28. 12. 2010
To see is a miracle, only we don't pay attention to it because we are too accustomed to it and we take it for granted.
08. 03. 2017
"I have a dream," he began, "that one day on the red hills of Georgia, sons of former slaves and sons of former slave-owners will be able to sit down together at the table of brotherhood.
"I have a dream my four little children will one day live in a nation where they will not be judged by the color of their skin but by the content of their character.

05. 05. 2015
and found two small thyroid tumours. Then, biopsy followed and, after a couple of days, a terrible phone call which changed my life. I still remember that sentence: "Unfortunately, it is just like we feared. The tumours are malign". This sentence was the element which divided my life in two parts: before and after.
06. 10. 2010
I healed my daughter who had bronchitis, after antibiotics showed no effect. I had a wart and it disappeared on the following day after I had used my homoeopathic drugs.
Latest

Random
Total: 159 stories in this language.
There are 503 in all languages. To change the language please click on one of the flags.
Talks
Geoff a Gina Poulter
Geoff and Gina Poulter are active in healing ministry in Great Britain and in other European countries. They have zeal for building Lords kingdom. In Slovakia are already known mainly throwgh Jesus heals ministry where they were main speakers. They believe, that Lord comes with power, when we call him by His name and walk in faith. They are full of gentleness and kind behavior to people, which they serve with prayer for healing and prophetic giftings. Their ministry folows healings, sings and wonders.


2017-10-03

Petr Jašek
As we know, faith is not a question of heritage. People must get their personal relation with the Lord Jesus Christ. This cannot be inherited. You have to be reborn in Jesus. In my life something similar happened.


2017-04-10

Ján Volko
I think Jesus plays a very important role. Faith in God helps me in difficult moments and also during competitions. I feel that God gives me His graces and blessing – and this is a huge support for me.


2017-03-27