Good news
Video
Prorocká výzva Geoffa Poultera pre Slovensko, ktorá sa začína napĺňať.
---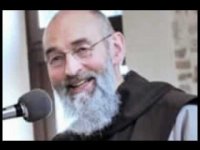 Zaujímavá a výpovedná skúsenosť západoeurópskeho muža s hinduizmom, budhizmom, jógou, ezoterikou a okultizmom.
---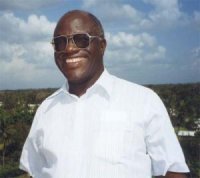 Príbeh bývalého teroristu, ktorý dnes spája etniká a kmene.
Stephen Lungu
---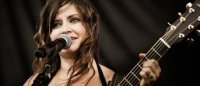 Hudobníčka Lacey Sturm, bývalá speváčka kapely Flyleaf, bola presvedčenou ateistkou a mala v úmysle vziať si život... ale zrazu sa všetko zmenilo.
---
We all are part of a great story. The great story of the world is composed of past and present stories of lives of individual people. The portal mojpribeh.sk is focused on the most important moment of the story of the world and individual, the moment of personal experience of person with God.
Random stories
25. 10. 2011
In my clinical experience over the past twenty years I have witnessed the resolution of the emotional pain which caused homosexual temptations and behavior in several hundred males and females.
13. 03. 2016
One life-changing day I was planning to blow up a meeting, armed with petrol bombs, knives and guns. But we had arrived 2 minutes before I was due to give the signal. Those two minutes were enough for God to use to turn me around.
09. 04. 2011
Most of everything the cancer touched my faith in God.
27. 02. 2012
This epoch is not easy at all for Christians; but for big-format Christians it is a great and marvelous epoch. "If they persecuted Me, they will also persecute you." In such glorious moments the Church sings to the Lord a heroic song of love and faithfulness. It is a privilege and a gift: to live just now, to love, and to fight.


04. 02. 2015
Death is the most democratic experience in life for we all participate in it. We think of its happening only to other people. We don't like to grow old and we don't like to die.
02. 03. 2011
If I have to be punished for what I did – i.e. for the goodness, truth, and Christ – I wouldn't choose the smallest punishment, but the most terrible one; I would be so happy if I could die for Christ, although I know that I am not worthy of such a great grace.
10. 03. 2014
Many Ethiopians suffered more than me. Many gave their lives for the Gospel. Many disappeared and many died in prison. God for his own purposes has kept me alive till now perhaps so that things done in darkness should be shouted from the rooftops.
14. 11. 2010
Finally, somebody uttered the word: mongoloid.
28. 10. 2014
I was born in the Islamic Republic of Iran, where every citizen automatically becomes a Muslim. Until the day of my birth, this rule applied for my parents as well.
18. 01. 2011
Virtually all agree that Baptism in the Holy Spirit opens the door to the charisms of the Spirit: prophecy, healing, speaking in tongues, etc.

28. 06. 2012
"What are you doing in my generation Lord?" To his great surprise the answer came. "I am baptising Roman Catholics in the Holy Spirit." This was worrying news for us. We had both been born on the Shankill Road, a Protestant stronghold in Belfast. We had never mixed with Roman Catholics and we were in the middle of a Civil War.
13. 01. 2015
God has put a life message within you. When you became a believer you also became God's messenger. God wants to speak to the world through you. Paul said, "... we speak the truth before God, as messengers of God."
14. 06. 2017
The power of forgiveness freed me from a tremendous amount of pain I had been living with. When I said to God: "I forgive my mother for leaving me because she did not know what she was doing," I was healed from 45 years of chronic back pain.
30. 09. 2010
Then I directly felt that God is a living being, close to us. Back then, God, our Lord, clearly and expressly intervened into my life. He completely changed it. I became another person.
Latest

Random
Total: 159 stories in this language.
There are 501 in all languages. To change the language please click on one of the flags.
Talks
Geoff a Gina Poulter
Geoff and Gina Poulter are active in healing ministry in Great Britain and in other European countries. They have zeal for building Lords kingdom. In Slovakia are already known mainly throwgh Jesus heals ministry where they were main speakers. They believe, that Lord comes with power, when we call him by His name and walk in faith. They are full of gentleness and kind behavior to people, which they serve with prayer for healing and prophetic giftings. Their ministry folows healings, sings and wonders.


2017-10-03

Petr Jašek
As we know, faith is not a question of heritage. People must get their personal relation with the Lord Jesus Christ. This cannot be inherited. You have to be reborn in Jesus. In my life something similar happened.


2017-04-10

Ján Volko
I think Jesus plays a very important role. Faith in God helps me in difficult moments and also during competitions. I feel that God gives me His graces and blessing – and this is a huge support for me.


2017-03-27