Youtube (featured videos)
Good news
Video
Prorocká výzva Geoffa Poultera pre Slovensko, ktorá sa začína napĺňať.
---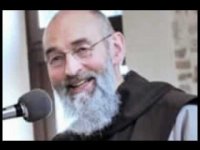 Zaujímavá a výpovedná skúsenosť západoeurópskeho muža s hinduizmom, budhizmom, jógou, ezoterikou a okultizmom.
---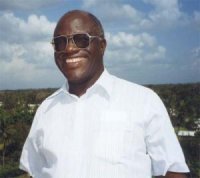 Príbeh bývalého teroristu, ktorý dnes spája etniká a kmene.
Stephen Lungu
---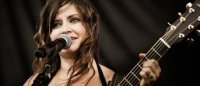 Hudobníčka Lacey Sturm, bývalá speváčka kapely Flyleaf, bola presvedčenou ateistkou a mala v úmysle vziať si život... ale zrazu sa všetko zmenilo.
---
We all are part of a great story. The great story of the world is composed of past and present stories of lives of individual people. The portal mojpribeh.sk is focused on the most important moment of the story of the world and individual, the moment of personal experience of person with God.
Life stories » Scientists and specialists
06. 10. 2010
I healed my daughter who had bronchitis, after antibiotics showed no effect. I had a wart and it disappeared on the following day after I had used my homoeopathic drugs.
14. 01. 2011
As he spoke, I felt God's love pouring down on me like fresh water from a waterfall.
22. 09. 2010
Social sciences and social relations were a center of my interest from my youth. At first only instinctively I started to notice events around me in a society and to compare them with religious teachings by which they could be explained or contradicted. Results impressed me.
22. 09. 2010
I think the sooner we find the way to God through Christ - the sooner we will find real values for life.

12. 02. 2011
She was quite rapidly loosing control over her movements and coordination. She could hardly control the mimicry of her face. On the afternoon she was lying paralyzed at the intensive care unit, but nobody knew why.
09. 12. 2011
My focus was on having a meaningful job – in my case journalism – meeting interesting people and generally having fun and adventure. I fitted God in round the edges. But because I did go to church and generally was leading a moral life, I felt I really was doing all that was expected of me.

21. 10. 2011
My way to faith wasn't easy and straight forward. At around 7th year of my life I firstly realised peculiar emotions and forays into spiritual worlds. At that time I had realised how lively my inner space is.
Latest

Random
Total: 160 stories in this language.
There are 512 in all languages. To change the language please click on one of the flags.
Talks
Geoff a Gina Poulter
Geoff and Gina Poulter are active in healing ministry in Great Britain and in other European countries. They have zeal for building Lords kingdom. In Slovakia are already known mainly throwgh Jesus heals ministry where they were main speakers. They believe, that Lord comes with power, when we call him by His name and walk in faith. They are full of gentleness and kind behavior to people, which they serve with prayer for healing and prophetic giftings. Their ministry folows healings, sings and wonders.


2017-10-03

Petr Jašek
As we know, faith is not a question of heritage. People must get their personal relation with the Lord Jesus Christ. This cannot be inherited. You have to be reborn in Jesus. In my life something similar happened.


2017-04-10

Ján Volko
I think Jesus plays a very important role. Faith in God helps me in difficult moments and also during competitions. I feel that God gives me His graces and blessing – and this is a huge support for me.


2017-03-27
Facebook