Youtube (featured videos)
Good news
Video
Prorocká výzva Geoffa Poultera pre Slovensko, ktorá sa začína napĺňať.
---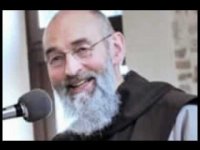 Zaujímavá a výpovedná skúsenosť západoeurópskeho muža s hinduizmom, budhizmom, jógou, ezoterikou a okultizmom.
---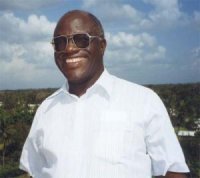 Príbeh bývalého teroristu, ktorý dnes spája etniká a kmene.
Stephen Lungu
---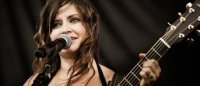 Hudobníčka Lacey Sturm, bývalá speváčka kapely Flyleaf, bola presvedčenou ateistkou a mala v úmysle vziať si život... ale zrazu sa všetko zmenilo.
---
We all are part of a great story. The great story of the world is composed of past and present stories of lives of individual people. The portal mojpribeh.sk is focused on the most important moment of the story of the world and individual, the moment of personal experience of person with God.
Good news » Deepening of faith in God
10. 09. 2015
The aim of the "Jesus Heals" prayer gatherings is experiencing the fact that God is Love. He is Love that wants to give itself to other people. God wants to show us His mercy even through healing, signs, wonders, and miracles.
24. 12. 2010
Hearing from God through dreams. Biblical basis, Why God would use dreams, The process ...
17. 12. 2011
Something of the kind must happen once in our lives for us to be true, convinced Christians, and overjoyed to be so.
06. 01. 2011
One of the proudest times in my life was the time when I became a father.
13. 01. 2015
God has put a life message within you. When you became a believer you also became God's messenger. God wants to speak to the world through you. Paul said, "... we speak the truth before God, as messengers of God."
19. 01. 2015
Although he is unseen and often unnoticed, Satan is constantly at work behind the scenes to disrupt God's plans for the world. Don't think of him as a cute but harmless cartoon character, dressed up in a red suit and brandishing a pitchfork. Satan is a powerful evil spirit, who works throughout the universe trying to block everything God is doing.
26. 01. 2015
Thoughts are powerful. They feed the seeds of greatness that are in the womb of our minds. They also can nurse the negative insecurities that limit us and exempt us from greatness, "for as he thinketh in his heart, so is he …" (Prov. 23:7)
04. 02. 2015
Death is the most democratic experience in life for we all participate in it. We think of its happening only to other people. We don't like to grow old and we don't like to die.
11. 02. 2015
The most basic question everyone faces in life is Why am I here? What is my purpose? Self-help books suggest that people should look within, at their own desires and dreams, but Rick Warren says the starting place must be with God and his eternal purposes for each life.
13. 02. 2015
Have you ever felt rejection? It cuts deep. It knocks the wind out of you. It's a pain that lingers, causing you to doubt your own worth.
02. 03. 2015
Prophetic people have to live out of 1 Corinthians 13:2. It is the hallmark Scripture of prophetic people: "Though I have the gift of prophecy, and understand all mysteries and all knowledge, and though I have all faith, so that I could remove mountains, but have not love, I am nothing."
11. 03. 2015
I accept Jesus Christ as my only Savior and Lord and decide to follow Him in all walks of my life. O, Spirit of the Living God, come and enter into the throne of my heart and give me a personal relationship with Jesus and His Father.
Latest

Random
Total: 159 stories in this language.
There are 511 in all languages. To change the language please click on one of the flags.
Talks
Geoff a Gina Poulter
Geoff and Gina Poulter are active in healing ministry in Great Britain and in other European countries. They have zeal for building Lords kingdom. In Slovakia are already known mainly throwgh Jesus heals ministry where they were main speakers. They believe, that Lord comes with power, when we call him by His name and walk in faith. They are full of gentleness and kind behavior to people, which they serve with prayer for healing and prophetic giftings. Their ministry folows healings, sings and wonders.


2017-10-03

Petr Jašek
As we know, faith is not a question of heritage. People must get their personal relation with the Lord Jesus Christ. This cannot be inherited. You have to be reborn in Jesus. In my life something similar happened.


2017-04-10

Ján Volko
I think Jesus plays a very important role. Faith in God helps me in difficult moments and also during competitions. I feel that God gives me His graces and blessing – and this is a huge support for me.


2017-03-27
Facebook