Youtube (featured videos)
Good news
Video
Prorocká výzva Geoffa Poultera pre Slovensko, ktorá sa začína napĺňať.
---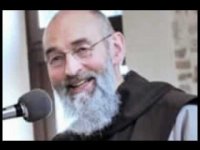 Zaujímavá a výpovedná skúsenosť západoeurópskeho muža s hinduizmom, budhizmom, jógou, ezoterikou a okultizmom.
---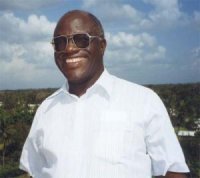 Príbeh bývalého teroristu, ktorý dnes spája etniká a kmene.
Stephen Lungu
---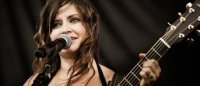 Hudobníčka Lacey Sturm, bývalá speváčka kapely Flyleaf, bola presvedčenou ateistkou a mala v úmysle vziať si život... ale zrazu sa všetko zmenilo.
---
We all are part of a great story. The great story of the world is composed of past and present stories of lives of individual people. The portal mojpribeh.sk is focused on the most important moment of the story of the world and individual, the moment of personal experience of person with God.
Talk - Geoff a Gina Poulter
Holly Spirit in action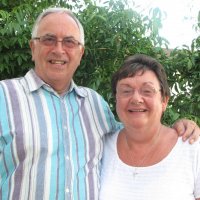 RHEMA OUTREACH is the name of the ministry of Geoff and Gina Poulter.

Former directors of Catholic Bible School:
www.catholic-bible-school.org

Geoff and Gina Poulter are active in healing ministry in Great Britain and in other European countries. They have zeal for building Lords kingdom. In Slovakia are already known mainly throwgh Jesus heals ministry where they were main speakers. They believe, that Lord comes with power, when we call him by His name and walk in faith. They are full of gentleness and kind behavior to people, which they serve with prayer for healing and prophetic giftings. Their ministry folows healings, sings and wonders.
Could you share some of yours practical experiencies with using gifts of the Holy Spirit and specialy gift of prophecy? What kind of fruits you experience in using gifts of the Holy Spirit and what is theirs meaning for Lords flesh and for new evangelisation in whole world?

G & G: For us using the Gifts of the Holy Spirit is in some ways natural or second nature but it is always an exciting time as we know we are stepping into the supernatural power of The Holy Spirit because in our own strength we can do nothing. Also its exciting because we sense that we are being obedient to the call of God on our lives to do His will. There is the promises made by Jesus that he would send someone more powerful to be with us and that his disciples would do even greater things than him. Those promises were not time linited, they were not just for the disciples of Jesus time but for all those who choose to follow him and step out in faith.
We have been involved in praying for healing for nearly thirty years and over that time have seen the power of God perform many many miracles. Whether it has been the curing of a simple headache, or painful back or the removal of cancer from a persons body or a person being given a new liver each miracle is just as important and prides Our Lord to show both his love and his power. We have been blessed to have prophetic words spoken over us that have changed our lives and we have been called by God to speak prophetic words over many people and privileged to witness them being drawn closer to Jesus as he, though the power of the Holy Spirit speaks directly into their lives.
The Gifts of the Holy Spirit are also a tool for the New Evangelisation. If we read the Gospels we hear what Jesus said, His teachings and we also read of what He did - His miracles of Healing. An interesting question is which of these, at that time was most effective in drawing people to him? We think that it was the miracles that drew people to him and provided the opportunity for him then to preach to them and teach them. In the times we live in we believe that the manifestation of the power of God though the Gifts of the Holy Spirit being used is an important part of the New Evangelisation. We think that we are simply asked to do what Jesus asked us to do and that is do what he did.
When and how you recognised that gifts of the Holly Spirit are important in New Evangelisation and why are some people in the church mistrustfull in using this gift for Jesus glory?
G & G: "we began using the Gifts of the Holy Spirit around thirty years ago. We had been on a Life in the Spirit Semimar and joined a Charismatic Prayer group who encouraged us to use the Gifts. We found that we were hungry to use the gifts and found ways to learn more and grow in experience. Lots of books were read and we sought out lots of experiences. If you are hungry for something then you find ways to satisfy and feed that hunger. Our hunger was to serve Jesus in new ways.
We think that the Church has in many ways been influenced by the attitudes of society in general and has lost sight of the miraculous and the supernatural as a reality in the world today as it was when Jesus performed his miracles. In some ways it has lost sight of using the Gifts of the Holy Spirit is doing exactly what Jesus commanded us to do, and if He did not want this why would he have sent his Holy Spirit.
You will be on 14. of October again main speakers on Jesus heals ministry. We invite all people, but especially thouse with broken hearts from relationships ( disappointed, unable to trust again, divorced and in other ways suffering people in relationships). We will invite Holly Spirit to heal us and to baptize us in Holly Spirit. What would you suggest to thouse people who would like to come on this ministry, how should they prepare themselves on encaunter with Holly Spirit?
G & G: We think the best preparation is for people to pray that the Holy Spirit and the loving Jesus will open their hearts to receive the healing that He want to bring to them.
---
Latest

Random
Total: 159 stories in this language.
There are 511 in all languages. To change the language please click on one of the flags.
Talks
Geoff a Gina Poulter
Geoff and Gina Poulter are active in healing ministry in Great Britain and in other European countries. They have zeal for building Lords kingdom. In Slovakia are already known mainly throwgh Jesus heals ministry where they were main speakers. They believe, that Lord comes with power, when we call him by His name and walk in faith. They are full of gentleness and kind behavior to people, which they serve with prayer for healing and prophetic giftings. Their ministry folows healings, sings and wonders.


2017-10-03

Petr Jašek
As we know, faith is not a question of heritage. People must get their personal relation with the Lord Jesus Christ. This cannot be inherited. You have to be reborn in Jesus. In my life something similar happened.


2017-04-10

Ján Volko
I think Jesus plays a very important role. Faith in God helps me in difficult moments and also during competitions. I feel that God gives me His graces and blessing – and this is a huge support for me.


2017-03-27
Facebook