Youtube (featured videos)
Good news
Video
Prorocká výzva Geoffa Poultera pre Slovensko, ktorá sa začína napĺňať.
---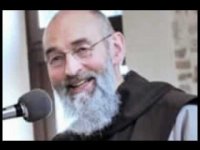 Zaujímavá a výpovedná skúsenosť západoeurópskeho muža s hinduizmom, budhizmom, jógou, ezoterikou a okultizmom.
---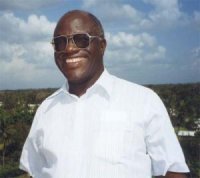 Príbeh bývalého teroristu, ktorý dnes spája etniká a kmene.
Stephen Lungu
---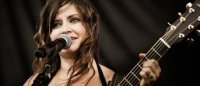 Hudobníčka Lacey Sturm, bývalá speváčka kapely Flyleaf, bola presvedčenou ateistkou a mala v úmysle vziať si život... ale zrazu sa všetko zmenilo.
---
We all are part of a great story. The great story of the world is composed of past and present stories of lives of individual people. The portal mojpribeh.sk is focused on the most important moment of the story of the world and individual, the moment of personal experience of person with God.
Foreign stories
18. 03. 2011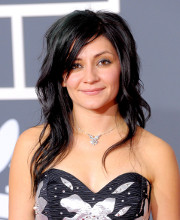 I had real problems with Christians. I hated anyone who I felt didn't know what it was like being me. Anyone who seemed to not have experienced what I did seemed naive to me.
Flyleaf
.
19. 01. 2011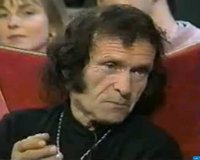 My name is André Levet and I was born in 1932 in an atheistic family and I have never heard anybody speaking about God. During the war in 1939-40 my father was deported to Auschwitz. I had neither father nor mother, I was abandoned and later I was received at a farm in Pyrenees where however I have experienced more kicks in a bum than kind caress. My father was freed in 1945 and he tried to remedy his life. I didn't however accept my new step mother and when I was 13, I ran to Marseille, slept in streets and robbed trucks.
03. 01. 2011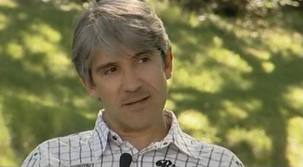 I knew a bitter smell of a mixture on a spoon which warms up above a lighter and in that moment, when the blend mixed with my own blood in a syringe before it gets to veins. In those moments you think about the only one thing: to feel how a cotton and wonderful warmth is spreading through a body, which "can manage" to satisfy pains caused by life. You think that you own a drug but in reality it owns… You are its slave, its target…
03. 01. 2011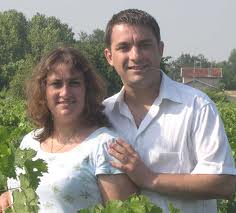 I was also interested in occult sciences very much. I devoured books about parapsychology and I tried to move papers and bend spoons from a distance. I was able to switch off a TV and lights by a word. However what was fun for me at the beginning became quickly a nightmare.
26. 12. 2010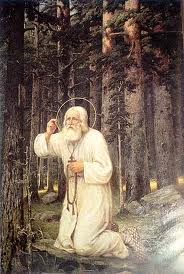 Zázračné uzdravenie, tajomstvo kresťanstva v jednoduchosti, osobná skúsenosť s Duchom Svätým pre každého.
"A veríte, pokračoval, že Pán, ktorý kedysi uzdravoval jedným slovom alebo dotykom všetky choroby ľudí, môže aj teraz rovnako ľahko uzdraviť jediným slovom tých, ktorí potrebujú Jeho pomoc? "
Sv. Serafim Sarovský (1759 -1832) Pravoslávny svätý, ktorého si uctieva aj katolícka cirkev. Na sklonku života ho denne navštevovali tisíce, ktorým prorokoval a privádzal k Bohu aj najzatvrdilejších hriešnikov. Na konci svojho života dostal milosť prežiarenia tváre Pánovou slávou (tak ako Mojžiš).
22. 11. 2010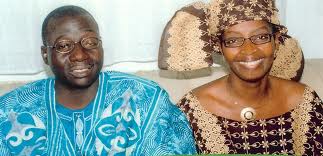 Keď som mal 14 rokov, vďaka mne sa všetci ľudia okolo mňa obrátili na Islam a čítal som v mešite.
Avšak jedna otázka ma vždy veľmi trápila: budem spasený? Pôjdem do raja či do pekla? Ktoré sú podmienky, aby sme išli do raja?
09. 11. 2010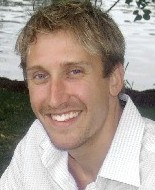 Michael Glatze, zakladateľ, vydavateľ časopisu Young Gay America (Mladí americkí homosexuáli) a vychádzajúca hviezda hnutia za práva homosexuálov, sa delí so svojím svedectvom, v ktorom vysvetľuje, že "znamenia Boha v jeho svedomí" ho doviedli k radikálnej premene, ktorá ho vytrhla z jeho životného štýlu.
07. 11. 2010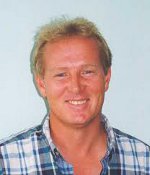 Moje telo bolo mŕtve, ale ja som bol živý. Mal som duchovné telo a našiel som sa na mieste plnom temnôt a samoty. Povedal som si: Kde som to? Nejaké hlasy mi odpovedali, vrieskajúc na moju otázku: Zatvorte ho! Zaslúžiš si byť tu, si v pekle.
06. 09. 2010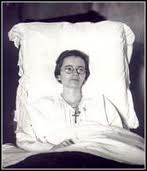 Marta Robinová (1902-1981) je jednou z najväčších mystičiek a stigmatičiek 20.storočia. Každý piatok prežívala drámu Kristovho utrpenia a smrti – na jej tele sa pritom objavovali krvácajúce stigmy Vykupiteľových rán.
06. 09. 2010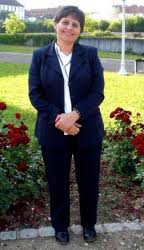 Kolumbijská zubná lekárka – Dr. Gloria Polo bola po zasiahnutí bleskom tak hrozne spálená, že lekári jej nedávali nijakú šancu na prežitie. Niekoľko dní bola v bezvedomí a pri živote ju udržiavali prístroje. Počas kómy zakúsila existenciu života po smrti. Po svojom zázračnom uzdravení vydala svedectvo o Božom milosrdenstve, o neopakovateľnosti nášho života na zemi a tiež o existencii neba, očistca, pekla a sveta zlých duchov.
Latest

Random
Total: 160 stories in this language.
There are 512 in all languages. To change the language please click on one of the flags.
Talks
Geoff a Gina Poulter
Geoff and Gina Poulter are active in healing ministry in Great Britain and in other European countries. They have zeal for building Lords kingdom. In Slovakia are already known mainly throwgh Jesus heals ministry where they were main speakers. They believe, that Lord comes with power, when we call him by His name and walk in faith. They are full of gentleness and kind behavior to people, which they serve with prayer for healing and prophetic giftings. Their ministry folows healings, sings and wonders.


2017-10-03

Petr Jašek
As we know, faith is not a question of heritage. People must get their personal relation with the Lord Jesus Christ. This cannot be inherited. You have to be reborn in Jesus. In my life something similar happened.


2017-04-10

Ján Volko
I think Jesus plays a very important role. Faith in God helps me in difficult moments and also during competitions. I feel that God gives me His graces and blessing – and this is a huge support for me.


2017-03-27
Facebook