Good news
Video
Prorocká výzva Geoffa Poultera pre Slovensko, ktorá sa začína napĺňať.
---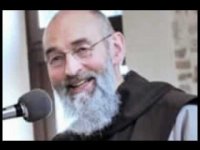 Zaujímavá a výpovedná skúsenosť západoeurópskeho muža s hinduizmom, budhizmom, jógou, ezoterikou a okultizmom.
---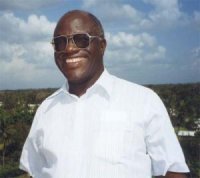 Príbeh bývalého teroristu, ktorý dnes spája etniká a kmene.
Stephen Lungu
---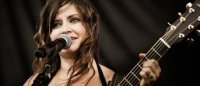 Hudobníčka Lacey Sturm, bývalá speváčka kapely Flyleaf, bola presvedčenou ateistkou a mala v úmysle vziať si život... ale zrazu sa všetko zmenilo.
---
We all are part of a great story. The great story of the world is composed of past and present stories of lives of individual people. The portal mojpribeh.sk is focused on the most important moment of the story of the world and individual, the moment of personal experience of person with God.
Story - Nicky Cruz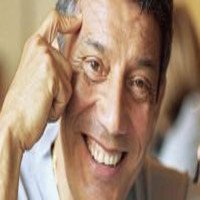 Nicky Cruz sa obrátil na základe služby pastora Davida Wilkersona. Ich spoločný príbeh je popísaný v knihe Dýka a kríž. Ich príbeh s Pánom bol aj filmovo spracovaný.
Iwas twenty-two years old when I received word that my mother was dying, and I wasn't prepared for the mixed feelings this news would elicit within me.
I was living in New York at the time, still a relatively new baby in the faith, and serving as the head of Teen Challenge Ministries. My mother was in Las Piedras, Puerto Rico, on her deathbed in the tiny stucco home where I had grown up. Most of my seventeen brothers and one sister were already at her side by the time the news reached me.
I wished I could have said that I loved my mother at the time, but I couldn't. If anything, my feelings toward her ranged from hate to indifference. I'd spent much of my childhood hiding from her and the balance of it getting away from her. To me she symbolized everything that I despised about my past.
I wanted so much to forget the many times she had beaten me and cursed at me. I felt detested by her, even as a young boy. I remember standing before her once as she called me a "child of the devil" in front of her friends. She made me feel like nothing, a waste of space on the earth, a mistake, an ugly child who should never have been born.
For so many years I longed to get close to my mother, to hold her, to feel her kiss on my cheek. But Satan had such a grip on her heart that she didn't know how to love, and I didn't know how to love her back. Evil had taken hold in her spirit, and it wouldn't let her go. Wouldn't allow her to be the mother that I so desperately wanted and needed.
And now she was dying. Was I supposed to be sad? to cry? to pretend that I loved her and run to her side like any good son would do? I honestly didn't know. But deep in my heart I did know what Jesus would do. He would go see his dying mother. So I booked a flight to Puerto Rico.
I had forgotten how beautiful Puerto Rico could be. Growing up in such darkness and horror, I had never learned to appreciate the picturesque surroundings of our little island in the Atlantic. Las Piedras is perfectly nestled in a valley of lush green, framed by untold beauty. You feel as if you could reach out with one arm and embrace the magnificent El Yunque Mountains, and with the other allow your fingers to swim along the aqua blue waters of the ocean. We used to call this place "The Rainfall." It's one of the most stunning places on earth.
Seeing my parents' house for the first time in seven years was a bit of a shock for me. The place looked so small and insignificant. Like any other house on the block. But in my heart I knew that wasn't true. This house was evil to the core, filled with horrible memories and unspeakable pain. Every crevice harbored demons of abuse and neglect–demons that still lingered, roaming the halls at night, haunting like a bad nightmare. I could feel them in my bones.
Behind the home, about a hundred yards into the woods, still stood the large round building–the place that so frightened me as a child and now sent chills to the center of my being. As a boy I knew it only as the "Spirit House," the place where my mother and father went regularly to summon the healing spirits. The town was convinced that they knew what went on here, and rumors ran thick throughout Puerto Rico, but few had seen it up close and personal. They suspected evil and talked of the hideous things going on inside the infamous Spirit House; I had seen it firsthand.
As I stood staring at the large round building framed by trees, the memories began to rise to the surface. Memories of strange and unexplainable things that happened here on a regular basis–things that I still resist speaking of, all these years later.
My father was a spiritist–some say the most powerful in all of Puerto Rico–and my mother was a medium. So many times I watched helplessly from outside the window as their bizarre séances raged out of control. People inside would wail and moan and scream, summoning the spirits of the dead to awaken in their presence. Sometimes these spirits would take over my mother's body, turning her face white and her eyes violently yellow. Once I saw an evil spirit come upon her with such force that it catapulted her through the air. Though she was a small woman, it took four or five men to contain her.
Another time I saw my father become possessed by a spirit he couldn't control. He grabbed my youngest brother, put a rope around his neck, and tried to hang him from the limb of a tree. It took the combined strength of the whole family to hold him down as my brother slipped free. Later my father had no memory of the ordeal. In his right mind he would never have done such a thing to his children.
Even at a young age I understood the dangers of dabbling in the occult. Yet I found myself living in a home that did far more than dabble. We were known throughout the island as the home of El Taumaturgo (the Wonder Worker, the Great One). The place you go to find the warlock and the witch of Las Piedras.
Bound by Pain
I couldn't remember how many times I had sworn never to come back–never again to darken the evil doors of my parents' home. Yet here I was. And my mother was dying. As I slipped through the small corridors of our house, I could feel the satanic forces surrounding the house, the forces that had kept my family bound in darkness for so many years.
My mother didn't recognize me the first time I walked into her bedroom. I can still see her lying there, babbling incoherently, with sweat pouring down the sides of her face. I tried to talk to her, but she just stared at me, her eyes cold and empty. Lifeless eyes. Loveless eyes.
"M"Mama, it's me, Nicky," I said to her several times. She didn't respond, just stared right through me as if I wasn't there. As if she were possessed by some ancient, evil spirit. The sight of my mother's dark and wicked gaze was more than I could handle, so I turned and fled. I told my father I would be back, but I wasn't sure I meant it. Why am I even here? I thought. She doesn't love me; she doesn't even know me. Her days of evil have caught up with her, and now she's facing God's judgment. Who am I to interfere?
I took off walking down the street, down the long road leading away from my parents' house, away from the evil that hovered and haunted all around. The whole time I was there I could feel Satan taunting me, touching me, grabbing at my clothes. My parents' home was a rathole of evil, and I could feel it with every fiber of my being. I had to get away, to escape the forces of oppression attacking me.
I considered catching an early flight back to New York, back to Gloria and my new life in God's service. People there needed me–people at Teen Challenge, the ministry that God had called me to. There they understood me. They knew that I was no longer a slave to my past, no longer bound to the hate and abuse of my childhood. No longer the "child of the devil" that my mother had tried to make me.
She deserves this fate. She will die as she lived–surrounded by sin and possessed by evil. I can't help her now. No one can. She worshiped Satan on earth, now she will spend an eternity licking his boots in hell!
As I walked along the lush green valley, listening to the birds singing and the animals scurrying through the woods, the farther I got from the house the more peaceful things became. The scent of Satan grew dimmer with each step. I had every intention of leaving, of going back to New York and forgetting my mother forever, of going on with my life and putting my past behind me. Yet somewhere, deep in my spirit, I knew I couldn't. God wouldn't let me go. I knew I had to go back.
Suddenly I heard the sound of singing in the distance. Beautiful voices, echoing through the wind, like songs of praise. I remembered a church not far from my parents' home. It was Monday evening, and I didn't expect anyone to be in church, yet the sounds grew stronger as I drew nearer. I need to be around other believers, I thought. People like me. Maybe they can pray with me–pray for me. Give me some spiritual support before I have to face those evil eyes again!
A Cry for Help
I walked to the church and sat in the back. They were having testimonies, so I sat and listened until there was an appropriate opportunity for me to rise and make a statement about my family. The pastor didn't know me, so as I stood, I introduced myself. I said, "My name is Nicky Cruz, son of Don Galo and Aleja Velazques Cruz. I want to ask you to come to my house to pray for my mother."
"Welcome, Nicky," he said, and we embraced. A group gathered around us as I told him of my dying mother. I explained my need for prayers and support, and as I was speaking, I repeated, "Pastor, would you be willing to come with me and pray for my mother?"
Before he had a chance to answer, I turned to those standing nearby and asked, "Would any of you come and pray for my mother?"
No one said a word. The silence was deafening, and several stepped back. Suddenly one woman moved forward–a woman with fire in her eyes and hate in her voice. "We cannot go to that house," she said. "That house is evil. That man and woman are demon-possessed. All their children are evil. Even their dog is possessed by the devil. We will not go near that place." My heart sank. I glanced around the room, and no one would look at me. All eyes fell to the floor, sheepishly. It wasn't apathy I sensed but fear. Everyone knew what went on at the Spirit House.
I caught the pastor's eyes and locked onto them. Then in one last effort, I said to him, "Pastor, I'm going to ask you again. Are you willing to come to my house and pray for my mother?"
The pastor's gaze floated around the room as he considered his response. One by one he looked at those standing nearby. Everyone waited for his response. He turned to me and said, "Nicky, you know I will be there."
Again he surveyed his small flock, including the woman who had spoken so harshly, then added, "We'll all be there."
An Unexpected Miracle
We had scheduled to meet at my mother's house around seven the next evening, and by seven thirty no one had shown up. I waited on the front porch, watching the long road winding to my parents' home, yet no one came. They're not coming, I thought. The pastor couldn't convince anyone to venture near the evil Spirit House.
At eight o'clock I rose to my feet, discouraged, deflated. Feeling abandoned and alone. I should have known they would be too frightened to come.
I walked toward my parents' front door but, before opening it, turned to look one last time down the road. In the distance I caught sight of some people walking toward the house. Not just a few, but dozens of people. The line kept growing and growing. Within minutes people were flocking toward the house, playing guitars and tambourines. The sweet fragrance of their music filled the air around us.
Soon our yard was packed with fellow villagers, not thirty or fifty, as I had hoped, but several hundred! Never had our small home seen so many visitors. They came from all directions, introducing themselves to me as they arrived. There were Methodists, Pentecostals, Lutherans, Presbyterians, Catholics, all faiths and denominations, from all over our little town of Las Piedras, coming to pray for my mother. And they didn't come for a quick visit; they came to rumble with the devil!
I could hardly contain the tears as people kept arriving, flooding into my mother's home by the dozens. When the house could hold no more, they surrounded the yard and locked hands. A circle of believers swallowed our tiny home. All around, believers were laying hands on the house, anointing it with oils of blessing, praying for protection and deliverance from evil. My father didn't know what to do. I could see in his eyes how uncomfortable he was, and the rest of my family banded together in a tight circle, quiet, confused. Intimidated.
You could feel the Spirit of God hovering over us, engulfing the halls of the house, encircling my family. The power of his presence was palpable.
I made my way to the living room, where my mother was lying on the sofa, and stood about six feet away from her. I can still see her eyes as she looked at me, frightened and confused. She knew who I was; I could tell by her anxious gaze.
The windows were open and a sudden burst of cool east wind blew through the house, through the halls, filling the rooms with freshness. It was as if God's Spirit had burst through the window, cleansing the house of evil, joining us in our rumble against the king of darkness. Everyone felt it. Everyone knew that God's Spirit had come to rest among us, to show his muscle, to shine grace and mercy upon this house of evil, to open the gates of hell and set the captive free.
I noticed the pastor standing across the room from me, and he asked me to say something. I tried to speak, but the words wouldn't come. Tears flooded the sides of my face as I stood weeping, my eyes closed, my heart filled with mixed emotions.
What do I say? I wanted to pray, but the words wouldn't come. My mind was in a fog. Tears grew even thicker on my cheeks as I stood silently before my mother and a room filled with strangers. I wanted so desperately for God to work a miracle in my mother's heart. I knew that he could. He had done such a miracle in my heart and for many others that I knew.
At that instant, Jesus spoke to my heart as clearly as he's ever spoken.Nicky, he said, this is your mother. I know that she hasn't been the mother you needed. I know the pain you feel. But today is the day of forgiveness. I forgave you, Nicky, but now you need to forgive your mother. Let it go.
As I stood there sobbing, drenched in my own tears, I suddenly felt a tug at the bottom of my pants leg. It shocked me, and I quickly opened my eyes. To this day I don't know how my mother made her way off the sofa and to my feet, but as I looked down I saw her feeble frame on the floor beneath me. She could barely raise her arms, yet she found the strength to reach up for me. Her eyes begged me to touch her, to talk to her.
I tried to speak, but the words wouldn't come. Never had my mother looked at me this way. Never had I seen anything but hate exploding from her eyes, and now she looked at me with love. I couldn't hold back my tears. I looked deep into her eyes, and she spoke again. "Nicky, please let me kiss you."
I leaned my face in closer, and my mother kissed me on the cheek. Her lips were warm and tender–lips that had never before touched my face. Not once in my childhood could I remember her kissing me. I blubbered like a bruised child.
At that very instant I could feel God reach into my heart and take away the pain, the hate, the indifference. For the first time in my life, I loved my mother. The fear was gone. The chasm between us was bridged forever. I felt nothing but love and forgiveness in my heart.
"Mama," I said, "you know I forgive you. I love you." Our eyes met and she melted in my arms, sobbing even harder. For an eternity we wept in each other's arms. Then I said to her, "Give your heart to Jesus, Mama. He's the one who wants to forgive you. Accept Jesus's love, Mama. You need Jesus!"
There on the floor, crying in my arms, my mother accepted Jesus into her heart. I prayed with her as she asked God to forgive her for a lifetime of hate and sin. With my own eyes I saw the Spirit of God come upon her. Even as I was praying, I could feel her bones strengthen. Her eyes became clear as never before. She rose to her feet before me, still feeble, but able to stand, able to think and speak clearly for the first time in months. In front of the crowd and my family, not only did God forgive my mother, but he healed her. Though the doctors said she would probably not last through the night, she grew stronger before our eyes. All around people stood clapping, praying, rejoicing at the miracle we had all witnessed. The witch of Las Piedras was now a child of God!
A Broken Curse
My mother lived another twenty-five years and seven months, and she remained faithful to God until her dying day. In that time she was able to bring my father to Jesus. He renounced witchcraft and turned his heart toward God. Hundreds of people throughout the island were impacted by my mother's faith. She developed a passion for Jesus, and her faith became as real and strong as anyone's I have ever known.
Through those years, she and I grew closer than I ever imagined possible. I never again felt anything but love for my mother, and she felt the same for me. Finally I was able to get to know who my mother really was, not the cold mother that I remembered from my past, but who she was in her heart.
God began to reveal to me the pain and confusion that she had lived with all those years. How intimidated she had felt by my father, a strong and stern man, caught up in Satan's evil grip. At a young age he seduced her into a life of witchcraft and sorcery and all that was connected to it, and she spent many years bound alongside him. I've always thought it ironic that she would later free my father from the life that he had drawn her into and that she would introduce him to Jesus.
My mother found herself completely overwhelmed by the task of raising so many children and trying to keep her home together. She wanted so much to be a good mother, to be a loving, caring wife, but she didn't know how. She had married so young and beautiful into a world that she knew nothing about, a world of occultism and witchery and black magic. A world that soon came to consume her.
But God came in and took all that away. He gave us back the years we lost to Satan. He redeemed the days of evil and restored our family forever. Today my only sister and thirteen of my brothers are serving Jesus. Three of them are ministers of the gospel. My family has been securely planted into the Tree of Life forever. No more curse of darkness haunts us. Satan has no more hold on the Cruz family. We once served him, but now we despise him. We are eternally free! And each of us pursues Jesus with a relentless passion!
What I have experienced in my family is a miracle far beyond what I expected when I gave my heart to Jesus. I never imagined he would reach into my past and erase it, breaking the curse that had plagued us for as long as anyone could remember. He did for us what only God can do–what he has done for so many through the years. He took away the pain and replaced it with love. He removed the anger and exchanged it for forgiveness.
Hearts that once cursed him now burn with a holy passion for his love. Children who grew up in pain and abuse now harbor only mercy and compassion for others. Slaves who once bowed down to Satan now live under a glorious new covenant with God.
A Heart of Purpose
That's how God works when he redeems his people. He does so much more than save us; he restores us. Whatever Satan has stolen, God gives back. Whatever time we've lost to sin, he reclaims through love. The wounds inflicted upon us by the world are healed by his wonderful grace. This is the Jesus we worship–the Savior who died so that we can live! This is the message we bring to a world still bound by sin. This is the only testimony worth telling–the only thing that really matters! How can we not shout it from the rooftops? How can we ever slip into moments of apathy after all that God has done for us? How can we not live with uninhibited passion and zeal, knowing what we know? Understanding what we understand about Satan and his lies? after experiencing the unconditional forgiveness that Jesus brings?
How can any man keep silent?
Since the day Jesus came into my heart, my obsession in life has been to save lost souls! At that moment, Jesus burned into my heart a soul obsession–a blazing passion for those in need of a Savior. It is a fire that has never waned, never tired, never relented. It is the blood that runs through my veins–what drives me forward, day after day, month after month, year after glorious year. My heart bursts with the message of God's love and faithfulness, and all I want to do is to share that truth with others!
Someone once asked me, "What is the greatest miracle you've ever seen?" I didn't even have to stop and think before answering. "When God reaches into a heart of sin and replaces it with love–that is God's greatest miracle." I see it happen every day, and each time it is as real and powerful to me as the day I experienced it myself.
People need Jesus, and God wants you and me to lead them toward him. We are the ambassadors of the Holy Spirit, living and working in Satan's playground, and all around us are lost and hurting children, longing to find their way home. There is no greater feeling than taking a child by the hand and leading him into the arms of Jesus. Nothing could possibly compare!
Ready for Service
But what does it take to do that? What does God need us to do and be in order for him to use us to reach a lost world? I'm convinced that before any follower of Christ can make a serious impact on humanity, she must exhibit three critical qualities of servanthood. Three character traits that not only allow God to work through us but serve as lightning rods for souls needing salvation.
The first is passion. A passion for Jesus and a passion for those who need him. A passion that goes far beyond what the church and the world are accustomed to seeing–beyond mere excitement and into the realm of fanaticism.
The second is mercy. A merciful heart is a critical ingredient in the life of a follower. If we can't learn to see people the way Jesus sees them, to love them with the same love he has shown us, to serve them the way Jesus served during his days on earth, to care with the same compassion that drove Jesus to his death on the cross…if we can't develop that kind of mercy, we will never be able to reach a lost and dying world.
The third is vision. Each of us needs a covenant with God–a mission, a purpose, a clear sense of our gifts and talents and our true calling in the kingdom. You and I were created with a specific need and assignment in mind, and God has been preparing us to fulfill the mission that he set in place before we were born. But how seldom we seem to find our purpose. How seldom we embrace the vision that God has set before us.
Passion. Mercy. Vision.
Three qualities that should be standard ingredients in the life of every follower. Three traits that every believer needs in order to make a serious impact on the world. Three necessary elements for developing a soul obsession in the depths of your heart! ƒ
---
Latest

Random
Total: 159 stories in this language.
There are 511 in all languages. To change the language please click on one of the flags.
Talks
Geoff a Gina Poulter
Geoff and Gina Poulter are active in healing ministry in Great Britain and in other European countries. They have zeal for building Lords kingdom. In Slovakia are already known mainly throwgh Jesus heals ministry where they were main speakers. They believe, that Lord comes with power, when we call him by His name and walk in faith. They are full of gentleness and kind behavior to people, which they serve with prayer for healing and prophetic giftings. Their ministry folows healings, sings and wonders.


2017-10-03

Petr Jašek
As we know, faith is not a question of heritage. People must get their personal relation with the Lord Jesus Christ. This cannot be inherited. You have to be reborn in Jesus. In my life something similar happened.


2017-04-10

Ján Volko
I think Jesus plays a very important role. Faith in God helps me in difficult moments and also during competitions. I feel that God gives me His graces and blessing – and this is a huge support for me.


2017-03-27