Youtube (featured videos)
Good news
Video
Prorocká výzva Geoffa Poultera pre Slovensko, ktorá sa začína napĺňať.
---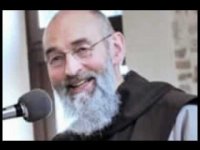 Zaujímavá a výpovedná skúsenosť západoeurópskeho muža s hinduizmom, budhizmom, jógou, ezoterikou a okultizmom.
---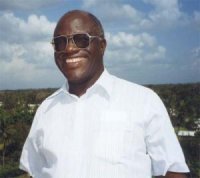 Príbeh bývalého teroristu, ktorý dnes spája etniká a kmene.
Stephen Lungu
---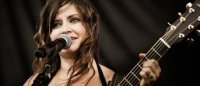 Hudobníčka Lacey Sturm, bývalá speváčka kapely Flyleaf, bola presvedčenou ateistkou a mala v úmysle vziať si život... ale zrazu sa všetko zmenilo.
---
We all are part of a great story. The great story of the world is composed of past and present stories of lives of individual people. The portal mojpribeh.sk is focused on the most important moment of the story of the world and individual, the moment of personal experience of person with God.
Story - Sid Roth
Its supernatural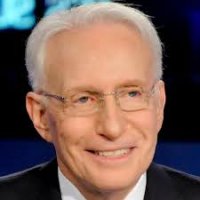 Sid is a famous television moderator of the program Its supernatural!
My name is Sid Roth. I am a Jew. Both of my parents were Jewish. I have Israeli and American citizenship. I attended a traditional synagogue where I was bar mitzvah.
Like most American Jews, I found organized religion irrelevant to my life. I was proud of being Jewish, but bored with religion.
To be honest, my god was money. My goal was to be a millionaire by age 30.
By 29, I had graduated college, was married, was the father of one daughter, and was an account executive for Merrill Lynch. Although I had a wonderful life and career, I felt I was a failure because I was not a millionaire.
I did something I am not proud of. I left my wife, daughter and Merrill Lynch and went searching for happiness. My search led me to Eastern meditation, the New Age. During this search, I almost lost my mind. Life was too difficult.
A Christian businessman challenged me that my Jewish Bible condemned my occult practices and told me that Jesus was the Jewish Messiah that my Orthodox Jewish upbringing had carefully hidden from me. I was stunned.
So I began to read the Jewish Scriptures for myself and I got the shock of my life. What he had said might well be true. No sooner had that thought formed in my mind than the New Age spirit guide that I had surrendered to began to curse me from inside that same mind!
Previously, I thought I controlled this New Age spirit guide, but I now knew that was not true. I had a power, a strong power, and it was evil.
I went to sleep that night so full of fear, I wanted to die! In desperation I prayed, "Jesus, help!" I still did not know if Jesus was real, but I had nowhere else to turn.
The next morning when I woke up, I knew immediately that the evil that had been inside of me was gone! Even my fear was gone! I knew it was that prayer I had prayed the night before! In place of fear and desperation, I had a tangible peace and feeling of love that I had never experienced before. And I knew that Jesus was real.
Not only did He reach down to save me and restore me to my right mind, but He also restored my marriage and gave me back my wonderful wife, Joy, and my precious daughter, Leigh. My entire immediate Jewish family, including my father, mother, sister and brother-in-law, came to know Jesus.
And since 1972, I have devoted my life to telling Jewish people Jesus is our Messiah!
---
Latest

Random
Total: 159 stories in this language.
There are 511 in all languages. To change the language please click on one of the flags.
Talks
Geoff a Gina Poulter
Geoff and Gina Poulter are active in healing ministry in Great Britain and in other European countries. They have zeal for building Lords kingdom. In Slovakia are already known mainly throwgh Jesus heals ministry where they were main speakers. They believe, that Lord comes with power, when we call him by His name and walk in faith. They are full of gentleness and kind behavior to people, which they serve with prayer for healing and prophetic giftings. Their ministry folows healings, sings and wonders.


2017-10-03

Petr Jašek
As we know, faith is not a question of heritage. People must get their personal relation with the Lord Jesus Christ. This cannot be inherited. You have to be reborn in Jesus. In my life something similar happened.


2017-04-10

Ján Volko
I think Jesus plays a very important role. Faith in God helps me in difficult moments and also during competitions. I feel that God gives me His graces and blessing – and this is a huge support for me.


2017-03-27
Facebook