Good news
Video
Prorocká výzva Geoffa Poultera pre Slovensko, ktorá sa začína napĺňať.
---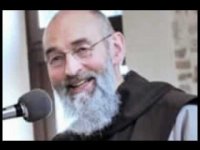 Zaujímavá a výpovedná skúsenosť západoeurópskeho muža s hinduizmom, budhizmom, jógou, ezoterikou a okultizmom.
---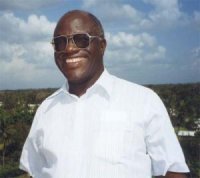 Príbeh bývalého teroristu, ktorý dnes spája etniká a kmene.
Stephen Lungu
---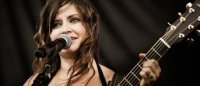 Hudobníčka Lacey Sturm, bývalá speváčka kapely Flyleaf, bola presvedčenou ateistkou a mala v úmysle vziať si život... ale zrazu sa všetko zmenilo.
---
We all are part of a great story. The great story of the world is composed of past and present stories of lives of individual people. The portal mojpribeh.sk is focused on the most important moment of the story of the world and individual, the moment of personal experience of person with God.
Message - T.D. Jakes
Thoughts Are Powerful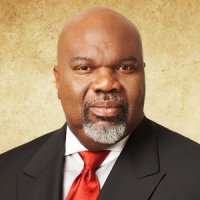 Bishop T.D. Jakes and Mrs. Serita A. Jakes are influential leaders who serve with excellence and integrity. Throughout their nearly 30 years of marriage, Mrs. Jakes has diligently served alongside her husband Bishop Jakes, founder and senior pastor of The Potter's House of Dallas, which has more than 30,000 members and over 50 outreach ministries. Together, they have touched the lives of millions around the globe through various humanitarian projects, relief efforts, community service initiatives and record-breaking conferences.
…If there be any virtue, and if there be any praise, think on these things. (Philippians 4:8)
In this verse to the Philippians, Paul teaches thought modification. He taught that if we exercise the discipline of thought modification, we can produce internal or intrinsic excellence.
The phrase, "if there be any virtue," suggest that if there is to be any intrinsic excellence, we must modify our thoughts to think on the things he mentioned first.
The term virtue refers to intrinsic excellence. That means people who are filled with excellence achieve that excellence by the thoughts they have about themselves and about the world around them.
Thoughts are powerful. They feed the seeds of greatness that are in the womb of our minds. They also can nurse the negative insecurities that limit us and exempt us from greatness, "for as he thinketh in his heart, so is he …" (Prov. 23:7)
There is a virtue that comes from tranquil, peaceful thoughts that build positive character in the heart. As a rule, people who are cynical and vicious tend to be unsuccessful. If they are successful, they don't really feel their success because their cynicism robs them them the sweet taste of reward.
---
Latest

Random
Total: 159 stories in this language.
There are 511 in all languages. To change the language please click on one of the flags.
Talks
Geoff a Gina Poulter
Geoff and Gina Poulter are active in healing ministry in Great Britain and in other European countries. They have zeal for building Lords kingdom. In Slovakia are already known mainly throwgh Jesus heals ministry where they were main speakers. They believe, that Lord comes with power, when we call him by His name and walk in faith. They are full of gentleness and kind behavior to people, which they serve with prayer for healing and prophetic giftings. Their ministry folows healings, sings and wonders.


2017-10-03

Petr Jašek
As we know, faith is not a question of heritage. People must get their personal relation with the Lord Jesus Christ. This cannot be inherited. You have to be reborn in Jesus. In my life something similar happened.


2017-04-10

Ján Volko
I think Jesus plays a very important role. Faith in God helps me in difficult moments and also during competitions. I feel that God gives me His graces and blessing – and this is a huge support for me.


2017-03-27