Youtube (featured videos)
Good news
Video
Prorocká výzva Geoffa Poultera pre Slovensko, ktorá sa začína napĺňať.
---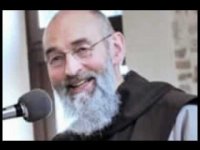 Zaujímavá a výpovedná skúsenosť západoeurópskeho muža s hinduizmom, budhizmom, jógou, ezoterikou a okultizmom.
---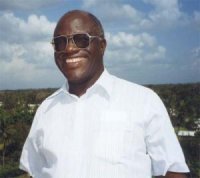 Príbeh bývalého teroristu, ktorý dnes spája etniká a kmene.
Stephen Lungu
---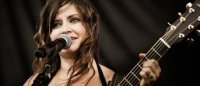 Hudobníčka Lacey Sturm, bývalá speváčka kapely Flyleaf, bola presvedčenou ateistkou a mala v úmysle vziať si život... ale zrazu sa všetko zmenilo.
---
We all are part of a great story. The great story of the world is composed of past and present stories of lives of individual people. The portal mojpribeh.sk is focused on the most important moment of the story of the world and individual, the moment of personal experience of person with God.
Story - Dan Baumann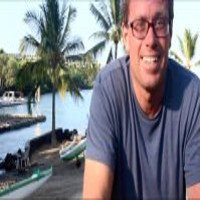 Dan Baumann spent years ministering in Muslim countries. On a two week trip to Iran he was detained at the border.
Dan Baumanns webpage:
www.danbaumann.com
Dan Baumann spent years ministering in Muslim countries. On a two week trip to Iran he was detained at the border. Dan shares his story.
"Me and a friend felt like we were supposed to go on a two week visit into Iran… and had a great time, and fell in love with the country and fell in love with the people."
"While we were leaving the country - it was crossing the border - we hand in our documents to be stamped out of the country and we didn't get them back. And it was about six hours later that they finally came back to us and said, 'There was a problem with your documents.'"
"And the reality is that that I had dealt with before I went like, 'What if you have a problem? What if there could be complications being an American?' It all came to the surface. And I realized 'Wow! I really could have a problem. This is for real.' In my walk with the Lord, and in many dangerous places, I've always seen God come through. And all of a sudden the thought hit me, 'Well, what if this is different?'"
They separated me and my friend took me into another room and there they beat me for about six hours, kicking me and hitting me. After those six hours they drag me back down to the lobby where I met my friend again who had been beaten in another room. They put us in prison clothes and they blindfolded us again, and they led us down this basement and they put me into one prison cell and my friend into another one. And there I was imprisoned in Iran. It was out of my hands, there was nothing I could do. Either God would do a miracle or I would stay there."
"There was no sense of feeling God. I felt like God was far away. All I could really trust in was His character, and that His character would be true no matter what I was feeling and no matter what circumstance I was going through."
"They put me in a cell in isolation. It had a light in one corner. And that was on 24 hours a day. It was in the wintertime and there was actually snow outside, but the heater didn't work well. They only let me out of the room to be interrogated, which was once a day or sometimes not at all. And then they would lead me down this hallway and take me into the interrogation room, which was an ugly room; it had bloodstains on the floor, very dark and murky. That was definitely the most terrifying part of the whole experience.
"The beatings would start and they would be slapping in the face, hitting in the stomach, sometimes kicking. "I struggled with faith, 'Was God with me? Did He love me? If God is good why would He allow me to go through this situation?'
And I remember one day I woke up, and I was done inside. And I remember waking up that day thinking to myself, 'If I'm going to be here the rest of my life, why not check out?' My only thought was not to stay there, and the only way not to stay there was to die.
"I stuck my head in the sink, I filled it up. And tied one end to a bracket put it over my head and then hopefully would tie the other end tight thinking that with my head in the water in a few minutes I'd be gone." "Four times I tried to kill myself, but every time I tried I was too scared to tie the other end. And I'll never forget the last time. Again, I tried again I was like, 'Come on, do it!' and again, I couldn't do it, I couldn't tie it tight. And I remember at that moment jerking my head out of the water and if I was ever aware of my brokenness, I was aware of it at that moment. And I remember falling down on the ground and I was broken. And if I was ever aware of my shame, I was aware of my shame at that moment."
"And I remember lying down on the ground in that moment - all of a sudden the room fills with this glorious light. And I turn around to see what's going on and there is Jesus. And He's standing in front of me with this big grin and smile on His face. And it was at that lowest point that He met me. And He looks at me and He stretches out His hands and He puts them underneath me like this. And in the vision as I see Jesus, He looks at me and says this, 'Dan, I love you, and I promise to carry you through this time.' And from that day until this day, I've never had those thoughts again."
"And that's who Jesus is. He meets us at our lowest, and He can rescue us from the depths of us. And He wants to give us life in the midst of the pain of life. And He meets us and He loves us and He wants to rescue us no matter what we're going through."
"God began to challenge me with His love for our enemies. He said 'Dan, ask Me what I think about this man.' And He asked me the question about the man who was my interrogator, the man who beat me, the man who seemed to hate me the most.
And it was a few days into it that I finally asked God, 'OK yea, what do You think of this man?' And at that moment my heart opened up and I began to see God's love for this man; how He loved him from the beginning, how He made him, how He loved his family. And I'll never forget the last day I saw him and I remember on this day thinking 'Oh my gosh! What's he going to do today?' And at that moment, I remember looking at him, and I said this, 'Sir, if I'm going to see you for the rest of my life every day, why don't we become friends?' He's like, 'No that's impossible!' And I said, 'Sir, you can start by telling me your name.' And I stuck out my hand to him, and I said 'Sir, let's be friends.'"
And as I stuck out my hand to shake his hand he just stood there and he froze and after a few minutes he started to shake. And all of a sudden I saw his hand creep towards mine and he shook my hand. And as he's shaking my hand I saw these tears start to roll down his face and for about ten minutes he just shook my hand. And tears streaming down his face and he finally looks at me and says this, 'Dan' - and he calls me by my name - 'My name is Rizak, and I would love to be your friend.' And it caused me to see that there is no heart too hard for Jesus; that He can change the hardest heart. God taught me to love my enemy."
"I heard these guards talking about 'the foreigners',(me and my friend), 'They're Christians. They follow Jesus.' And another one says, 'Oh, these foreigners, they knew they could have problems when they came here. But they have purpose. They have a reason to live and a reason to die. And that's what I want.' And I heard three of these men say, 'Yes, today we are going to follow Jesus. We are going to follow the way.' And if that was part of the reason God allowed me down there, so be it."
"And just like those guards in prison I long for people to know today how good Jesus is that He can rescue us in the midst of pain. In the midst of our shame, our brokenness He wants to meet us and that He is good no matter what were going through and that He loves us."
"I found out indirectly that I was under two death sentences; one for being a missionary and one for being a spy, and again in that prison I heard executions quite regularly.
And it was my moment in a court room I stood on a stand, hundreds of people in the room, video cameras, judges, and then came the question, 'Tell us today sir, 'Why, why did you come to Iran?'" "Something rose up within me - the power of God - and I remember looking at the judge and saying this, 'I came to Iran to tell you about Jesus Christ.' And when I said that I was like, 'Oh what did I say?' And all of a sudden I said it again, and then I said it again. And then something started to grow in my heart and for about twenty minutes I just preached the Gospel. And I told everyone in that courtroom and everyone who could hear me all about who Jesus is, all about how much He loved them."
"All of a sudden I realized something, I am free! I am free! So what if they kill me. My life is bought by the blood of Jesus, my home is in Heaven. No one can take that away. And I realized that in the midst of death itself, God gave me the grace to stand up and speak the truth. And in doing so, it brought freedom in my heart knowing that this life isn't it. There is more and I'm going home one day and no one can take that away."
After nine weeks of imprisonment in Iran, Dan Baumann was released by Iran's high court. He continues to lead mission trips all around the world.
---
Latest

Random
Total: 159 stories in this language.
There are 511 in all languages. To change the language please click on one of the flags.
Talks
Geoff a Gina Poulter
Geoff and Gina Poulter are active in healing ministry in Great Britain and in other European countries. They have zeal for building Lords kingdom. In Slovakia are already known mainly throwgh Jesus heals ministry where they were main speakers. They believe, that Lord comes with power, when we call him by His name and walk in faith. They are full of gentleness and kind behavior to people, which they serve with prayer for healing and prophetic giftings. Their ministry folows healings, sings and wonders.


2017-10-03

Petr Jašek
As we know, faith is not a question of heritage. People must get their personal relation with the Lord Jesus Christ. This cannot be inherited. You have to be reborn in Jesus. In my life something similar happened.


2017-04-10

Ján Volko
I think Jesus plays a very important role. Faith in God helps me in difficult moments and also during competitions. I feel that God gives me His graces and blessing – and this is a huge support for me.


2017-03-27
Facebook