Good news
Video
Prorocká výzva Geoffa Poultera pre Slovensko, ktorá sa začína napĺňať.
---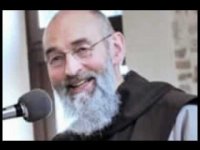 Zaujímavá a výpovedná skúsenosť západoeurópskeho muža s hinduizmom, budhizmom, jógou, ezoterikou a okultizmom.
---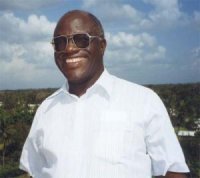 Príbeh bývalého teroristu, ktorý dnes spája etniká a kmene.
Stephen Lungu
---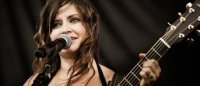 Hudobníčka Lacey Sturm, bývalá speváčka kapely Flyleaf, bola presvedčenou ateistkou a mala v úmysle vziať si život... ale zrazu sa všetko zmenilo.
---
We all are part of a great story. The great story of the world is composed of past and present stories of lives of individual people. The portal mojpribeh.sk is focused on the most important moment of the story of the world and individual, the moment of personal experience of person with God.
Story - Jana Daňová - Bugalová
God will find you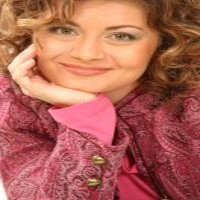 Singer and actress
We grew up in the catholic faith thanks to our mother from childhood. She brought up three of us by herself. My brother Pete assisted at a mass regularly, my sister Bea played organ, so my beginnings as a singer and experience with music in my childhood are connected also with a choir in the church in the city of Ilava. If I remember right, I didn't have to go through any big fight for a faith or a special process of finding myself. I have experienced many strong moments during which I have realized that what I was doing had a sense and I really felt good about it; for example from successful events for children from a hospital, foster homes, from a successful row of performances with a musical "Pilate's wife" which spoke to many people in Slovakia. I was getting strength also from a well-functioning Christian group at a Calvary in Bratislava where I was leading a children's choir for 4 years.
One very difficult moment of our family was the strongest and at the same time the most breaking point in a faith for me till now. Today I am able to talk about it. Ten years ago, exactly on 11 September 2000, my brother Pete lost his life at a car crash.
He was a good lad and brother, he had always a good mood, he was also an excellent driver and he didn't cause the accident. He simply was at a wrong place in a wrong time. He left home in the morning and didn't come back in the evening. He wasn't even 33 then. I will come back to why I talk about it. In that time I was absolutely overloaded from a professional view. It was less than a week before a premiere of the musical Grease, so I was fully engaged by an every-day merry-go-round of rehearsals, co-repetitions, dance trainings and they were really endless hours of hard work and stress from morning till late evening. I remember that Monday as it was today. Completely exhausted I was looking forward to coming home and right at the door this terrible news awaited me. It is not possible to describe that terrible feeling of helplessness and pain. I really wish it to nobody. And then constantly those terrible questions were spinning in my head:
Why? And why now? How are we going to keep going? How will I be able to sing and play now as nothing happened? And especially: What is the meaning of it?
And that meaning is hanging on a cross. If there wasn't Him, we wouldn't have ever handled the trauma in the family ourselves. In this moment my faith really helped me. God supported us and gave us strength to keep going. Thanks to Him I was able to accept this cruel reality, thanks to this I can live and keep going. However it was difficult at the beginning. I believe that all of you, who went through a similar, unexpected pain in a family, can confirm this. Knowing that Jesus died at a cross also for me helped me. So I can't give up just like that. The pain made us stronger at the end in time; I see many things differently today. I appreciate more shared moments with my closest family and I try even more not to take every day as a certainty. God is the beginning and the end; He gives a meaning to things. He gives me a sense of security and peace. I believe also because of this. And to all searching people I give only this message:
"God will find you when you let Him do it. So don't lose the time. I wish you good luck on this journey. Be what you are and be it with love."
---
Latest

Random
Total: 159 stories in this language.
There are 511 in all languages. To change the language please click on one of the flags.
Talks
Geoff a Gina Poulter
Geoff and Gina Poulter are active in healing ministry in Great Britain and in other European countries. They have zeal for building Lords kingdom. In Slovakia are already known mainly throwgh Jesus heals ministry where they were main speakers. They believe, that Lord comes with power, when we call him by His name and walk in faith. They are full of gentleness and kind behavior to people, which they serve with prayer for healing and prophetic giftings. Their ministry folows healings, sings and wonders.


2017-10-03

Petr Jašek
As we know, faith is not a question of heritage. People must get their personal relation with the Lord Jesus Christ. This cannot be inherited. You have to be reborn in Jesus. In my life something similar happened.


2017-04-10

Ján Volko
I think Jesus plays a very important role. Faith in God helps me in difficult moments and also during competitions. I feel that God gives me His graces and blessing – and this is a huge support for me.


2017-03-27