Good news
Video
Prorocká výzva Geoffa Poultera pre Slovensko, ktorá sa začína napĺňať.
---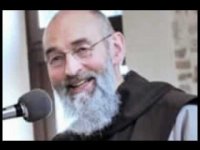 Zaujímavá a výpovedná skúsenosť západoeurópskeho muža s hinduizmom, budhizmom, jógou, ezoterikou a okultizmom.
---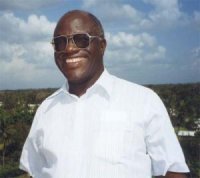 Príbeh bývalého teroristu, ktorý dnes spája etniká a kmene.
Stephen Lungu
---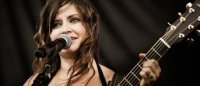 Hudobníčka Lacey Sturm, bývalá speváčka kapely Flyleaf, bola presvedčenou ateistkou a mala v úmysle vziať si život... ale zrazu sa všetko zmenilo.
---
We all are part of a great story. The great story of the world is composed of past and present stories of lives of individual people. The portal mojpribeh.sk is focused on the most important moment of the story of the world and individual, the moment of personal experience of person with God.
Story - Martin Kováč
Joy from prayer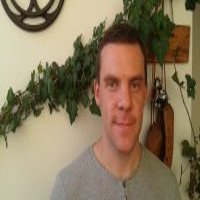 On 17 October 2015 Martin ministered together with Tomáš Pružinec in intercession prayers for people present at the meeting.
My name is Martin and on 17 October 2015 I participated in the prayer meeting for ill people named "Jesus heals".
When I entered the room where the prayer meeting was going to take place, I felt like in Heaven. During the intercession prayers we stood. This touched me a lot.
I realised that when we pray by standing, we stand like children before their Father. It filled my interior spirit. I was in the intercessors' group together with Tomáš Pružinecand Peter – and we prayed for people. Initially, I was afraid that I would not be able to speak, how to behave, what to do, what kind of attitude to follow, and what words to use.
Suddenly, the Holy Spirit began to act. I prayed with words and my tongue moved by itself. I felt a huge joy. I wanted to jump and run around the room, but I was ashamed. God gave me the gift of praying in tongues.
My tongue was automatically moving. I never felt something like that in my life. During prayer some people cried because of emotion. They also cried after prayer. They were deeply touched by God's love.
In that very moment I realised that, through the gift of tongues I had just received, I was giving out something with a strong blessing power. I perceived that all as the fruit of my gift. I wished time stopped forever. I felt so great a joy in prayer.
In the following days, I shared my joy with my fellowship, incl. father Matúš. Everybody was so happy and excited.
One morning, while we were celebrating the Eucharist with the students, our priest, father Matúš, asked them a question: "What was the most beautiful thing you experienced in the past few days? How did the Lord Jesus act in our lives?" He also asked himself the same question and he answered: "It was the gift You gave Martin". Father Matúš was so glad he could share my testimony.
In the following days, I had my interior battle. I doubted. I didn't actually know if it was a real gift of God or the result of my imagination. I fought with this thought for several days, home and at work. I also felt anxiety and hesitation, but at the same time it was a beautiful relation with the Lord.
Then, the Lord confirmed that this gift was really from Him. In the chapel, during the Eucharistic celebration, I was normally praying with words. The Spirit of God once again automatically exploded inside me and I started to pray in tongues. It was a surprise for me and at the same time a confirmation of the fact that this gift was really from God.
For the second time, after I helped as an altar boy during the holy mass, father Matúš asked me if I had prayed in tongues for him during the mass. He had felt that the Spirit of God was strengthening him. I had prayed for him in Spirit and words. Even though we are not aware of it, the Spirit of the Lord Jesus acts inside us.
---
Latest

Random
Total: 159 stories in this language.
There are 511 in all languages. To change the language please click on one of the flags.
Talks
Geoff a Gina Poulter
Geoff and Gina Poulter are active in healing ministry in Great Britain and in other European countries. They have zeal for building Lords kingdom. In Slovakia are already known mainly throwgh Jesus heals ministry where they were main speakers. They believe, that Lord comes with power, when we call him by His name and walk in faith. They are full of gentleness and kind behavior to people, which they serve with prayer for healing and prophetic giftings. Their ministry folows healings, sings and wonders.


2017-10-03

Petr Jašek
As we know, faith is not a question of heritage. People must get their personal relation with the Lord Jesus Christ. This cannot be inherited. You have to be reborn in Jesus. In my life something similar happened.


2017-04-10

Ján Volko
I think Jesus plays a very important role. Faith in God helps me in difficult moments and also during competitions. I feel that God gives me His graces and blessing – and this is a huge support for me.


2017-03-27