Youtube (featured videos)
Good news
Video
Prorocká výzva Geoffa Poultera pre Slovensko, ktorá sa začína napĺňať.
---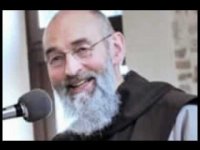 Zaujímavá a výpovedná skúsenosť západoeurópskeho muža s hinduizmom, budhizmom, jógou, ezoterikou a okultizmom.
---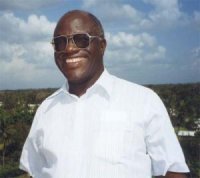 Príbeh bývalého teroristu, ktorý dnes spája etniká a kmene.
Stephen Lungu
---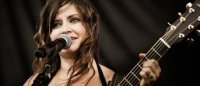 Hudobníčka Lacey Sturm, bývalá speváčka kapely Flyleaf, bola presvedčenou ateistkou a mala v úmysle vziať si život... ale zrazu sa všetko zmenilo.
---
We all are part of a great story. The great story of the world is composed of past and present stories of lives of individual people. The portal mojpribeh.sk is focused on the most important moment of the story of the world and individual, the moment of personal experience of person with God.
Story - Prof. Július Krempaský, DrSc.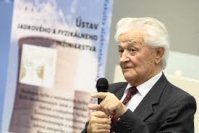 Profesor fyziky, manžel a otec troch detí.
Som už skoro osomdesiatročný prírodovedec - fyzik, ale napriek tomuto vysokému veku som ešte aktívny v pedagogickom procese, a to na dvoch vysokých školách. Som už teda dosť starý na to, aby som sa zamyslel nad svojim životným krédom. Znelo by asi takto:
Keby sa mi môj život rozvíjal tak, ako som si ho sám vysníval, asi by som zle dopadol. Akceptoval som však riadenie "zhora", a to ma zachránilo.
Ako mladý chlapec som si totiž vlastnou vinou poškodil, zdravie tak, že som sa musel rozlúčiť so športovou kariérou a musel som začať pracovať viac hlavou ako nohami. To mi prinieslo omnoho viac potešenie, aj keď jednoduché to vôbec nebolo.
Študoval som za totality a kedže som bol veriaci a učil som sa aj zo "zakázaných" kníh, bol som potrestaný tým, že som na výslednom vysvedčení dostal o jeden stupeň nižšiu známku, akú som si "zaslúžil", ale čo sa zdalo byť ešte horšie, nesmel som zostať v zamestnaní na Prír. fak. KU, kde mali o mňa záujem. Zmilovali sa nado mnou na Vysokej škole technickej a dodnes Pánu Bohu ďakujem za to, že sa to tak stalo. Ale ani tam som to nemal ľahké - pre svoju idelogickú "závadnosť" som nemal nijaké šance na postup ani na žiadne "funkcie". Tak som si musel začať privyrábať tým, že som sa začal venovať aj rozličným výstupom fyziky, okrem iného aj do viery, aby som dajako vyživil manželku a tri deti a opäť som za tento osud Nebesiam vďačný. Ony totiž tak zázračne "zaranžovali" môj ďalší osud nielen v tom, že som sa dostatočne vzdelal aj v interdisciplinárnych odboroch/podľa Einsteina som robil čo som chcel a ešte ma za to aj platili, ale totalita bola napokon takmer donútená mi udeliť nielen profesúru, ale aj členstvo v najvyššej vedeckej ustanovizni - Slovenskej a potom aj v Československej Akadémíi vied.
Odvtedy vždy, keď sa na mňa valia nejaké nepríjemnosti, už sa vôbec nepýtam Pána Boha, prečo práve ja, ale sa opatrne vyzvedám, na čo by to asi tak mohlo byť dobré. Odporúčam túto filozofiu každému človeku a som presvedčený, že ked' si to ľudia osvoja, bude ich na svete podstatne viac šťastlivých.
Pokiaľ ide o moju vieru, je skôr racionálna ako emocionálna. S úžasom a v rozpore s "vedeckými" predpoveďami sa totiž ukázalo, že rozvoj vedy neprináša likvidáciu viery, ale naopak jej podporu. Sám som k tomu trendu prispel aj svojou publikačnou a prednáškovou aktivitou.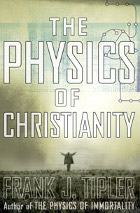 "Korunou" v tomto trende sa mi javí najnovšla publikácia amerického (veriaceho) fyzika F. Tiplera "Physics of the Christianity", v ktorej sa pokúša teológiu doslova
"fyzikalizovať"
. Z jeho postrehov doslova vyplýva záver, že v pomyselnej súťaži o ideologickú koncepciu či dokonca teológiu, ktoré by boli najadekvátnejšie nášmu vesmíru, ktorý môžeme vedecky skúmať, má kresťanská filozofia jasne dominujúce postavenie.
Viera podopretá vedou má tú prednosť, že je odolná voči rozličným emocionálnym a psychologickým zážitkom. Je to viera, ktorú tak krásne a lapidáme vyjadril jeden čitateľ - ináč veľmi drsno prenasledovaný "osudom" - v moravskom časopise "Svetlo":
"Pane Bože, verím v Teba napriek tomu, že robíš všetko preto, aby som v Teba neveril".
Vianoce 2009
---
Latest

Random
Total: 159 stories in this language.
There are 511 in all languages. To change the language please click on one of the flags.
Talks
Geoff a Gina Poulter
Geoff and Gina Poulter are active in healing ministry in Great Britain and in other European countries. They have zeal for building Lords kingdom. In Slovakia are already known mainly throwgh Jesus heals ministry where they were main speakers. They believe, that Lord comes with power, when we call him by His name and walk in faith. They are full of gentleness and kind behavior to people, which they serve with prayer for healing and prophetic giftings. Their ministry folows healings, sings and wonders.


2017-10-03

Petr Jašek
As we know, faith is not a question of heritage. People must get their personal relation with the Lord Jesus Christ. This cannot be inherited. You have to be reborn in Jesus. In my life something similar happened.


2017-04-10

Ján Volko
I think Jesus plays a very important role. Faith in God helps me in difficult moments and also during competitions. I feel that God gives me His graces and blessing – and this is a huge support for me.


2017-03-27
Facebook