Youtube (featured videos)
Good news
Video
Prorocká výzva Geoffa Poultera pre Slovensko, ktorá sa začína napĺňať.
---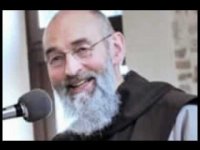 Zaujímavá a výpovedná skúsenosť západoeurópskeho muža s hinduizmom, budhizmom, jógou, ezoterikou a okultizmom.
---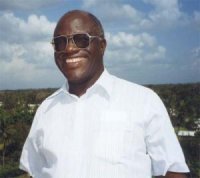 Príbeh bývalého teroristu, ktorý dnes spája etniká a kmene.
Stephen Lungu
---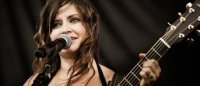 Hudobníčka Lacey Sturm, bývalá speváčka kapely Flyleaf, bola presvedčenou ateistkou a mala v úmysle vziať si život... ale zrazu sa všetko zmenilo.
---
We all are part of a great story. The great story of the world is composed of past and present stories of lives of individual people. The portal mojpribeh.sk is focused on the most important moment of the story of the world and individual, the moment of personal experience of person with God.
Story - Slavo Pjatak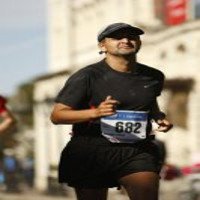 42-years old father of three beautiful boys, pilot.
My name is Slavo, I am a 42-years old father of three beautiful boys, I have a gorgeous, self-sacrificing wife. When I was 18, I stood at the crossroads:
will I choose life with God, not knowing where He would lead me
or I will go by myself, keeping the life in my hands and being my own master
The second way was attracting me more – but there was a snag in it – I had already known myself, and knew I cannot rely on myself for 100%. I was aware of my weaknesses, of my fails, of my poses in front of others, but I could not find something firm, unchangeable, something what would remain in me the same today and tomorrow. I knew that God was here. But I could not imagine that He would care of me and of my funny problems.
It was on 2nd August 1986 when I was reading
a book Quo Vadis
and the following dialogue spoke to me:
"What had the Greeks brought to the world – education, what the Romans brought – law and what do you, Christians, are bringing to the world?" The answer was: LOVE.
In this very moment I felt very sorry that I had been living far from God. I wanted to come back to Him and I wanted to experience this Love that the Christians are to bring to the world. I knew that although I was baptized, I was still far away from this love. I had a really strong desire to have it – and at that moment I experienced personally that God was forgiving me and He was accepting me back to Him. I have never felt bigger joy – neither before, nor afterwards – wild, unrestrained and overflowing joy.
It is nearly 25years since then and many things happened in my life. Ups and downs, rich and dry periods as well, many days of ordinary human life – but with one essential element: since then I have never felt alone, without any refuge. I have never been defeated by an illusion, that there is no one to love me. Every single day I know God has found me, He loves me and I can always come back to Him. When my eldest son was three, we went for a walk along a brook and he took my hand and told me:
"Daddy, I do not want to lose you!"
It was the most beautiful thing I have ever heard. From that day onwards I keep telling it to God the same. Because He is my Father and I am his son.
---
Latest

Random
Total: 160 stories in this language.
There are 512 in all languages. To change the language please click on one of the flags.
Talks
Geoff a Gina Poulter
Geoff and Gina Poulter are active in healing ministry in Great Britain and in other European countries. They have zeal for building Lords kingdom. In Slovakia are already known mainly throwgh Jesus heals ministry where they were main speakers. They believe, that Lord comes with power, when we call him by His name and walk in faith. They are full of gentleness and kind behavior to people, which they serve with prayer for healing and prophetic giftings. Their ministry folows healings, sings and wonders.


2017-10-03

Petr Jašek
As we know, faith is not a question of heritage. People must get their personal relation with the Lord Jesus Christ. This cannot be inherited. You have to be reborn in Jesus. In my life something similar happened.


2017-04-10

Ján Volko
I think Jesus plays a very important role. Faith in God helps me in difficult moments and also during competitions. I feel that God gives me His graces and blessing – and this is a huge support for me.


2017-03-27
Facebook