Youtube (featured videos)
Good news
Video
Prorocká výzva Geoffa Poultera pre Slovensko, ktorá sa začína napĺňať.
---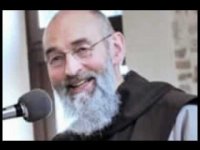 Zaujímavá a výpovedná skúsenosť západoeurópskeho muža s hinduizmom, budhizmom, jógou, ezoterikou a okultizmom.
---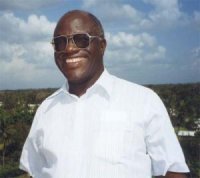 Príbeh bývalého teroristu, ktorý dnes spája etniká a kmene.
Stephen Lungu
---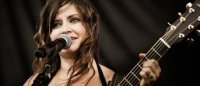 Hudobníčka Lacey Sturm, bývalá speváčka kapely Flyleaf, bola presvedčenou ateistkou a mala v úmysle vziať si život... ale zrazu sa všetko zmenilo.
---
We all are part of a great story. The great story of the world is composed of past and present stories of lives of individual people. The portal mojpribeh.sk is focused on the most important moment of the story of the world and individual, the moment of personal experience of person with God.
Story - Steve Strang
You've got cancer!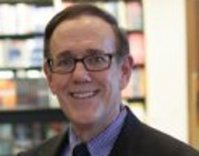 The magazine TIME classifies Steve Strang between 25 most influent christians in America.

Steve Strang is the founder and publisher of Charisma. Follow him on Twitter at @sstrang or on Facebook (stephenestrang).
I never thought I'd hear those words coming out of my doctor's mouth. I had gone for a biopsy to see if I had cancer. I assumed it would show I was OK.
In a split second, I went from feeling I was the picture of health to being told there was a chance the cancer in my prostate had already metastasized.
You never know how you'll respond to a life-threatening dilemma until you are faced with it. I heard myself telling the doctor I wouldn't agree to surgery (I had friends who had very bad side effects when they had their prostate cancer cut out). But I told him I would do whatever I could to fight this disease. Cancer wouldn't take me down.
Then I called my wife. I asked if she could meet me for lunch—we needed to talk. She dropped what she was doing and met me. We talked unemotionally about our options (there are many) and about how we believed God would bring us through. That was comforting because my wife is an intercessor. I jokingly have told friends I know God listens to Joy's prayers because she is His favorite daughter.
But I didn't want to tell anyone else when I was diagnosed last July. I waited two weeks to even tell my mother. Prostate cancer has no symptoms until it's in the late stages, and I didn't feel "sick." I didn't want people to treat me as if I was dying.
Now I can report that, two months ago, I left the country for an experimental cancer treatment for prostate cancer. It was successful. Today I am cancer-free. I am certain the Lord led me to this treatment (called HIFU, for high-intensity focused ultrasound), which is noninvasive and has few or no side effects.
Now that this is behind me, I can say I'm a cancer survivor. I have a new appreciation for life. In a way, I believe I'm living on borrowed time. None of us know what the future holds. None of us knows how much time we have on earth. We must merely be faithful to what God has called us to do in the time He gives us.
This has been a trying journey that I chose to keep private except for friends and colleagues. It's over, and I can write about it because I hope my story will give glory to God.
Because it was caught early, the cancer was contained. I began to understand my chances of survival were good. Prostate cancer is a slow-growing cancer and very common. But mine was moving toward stage 2. The danger was that at stage 3, it could metastasize, and that means almost certain painful death, usually from bone cancer.
Anyone dealing with cancer understands the roller-coaster effect of emotions. For me, it was not knowing whom I could trust and finally deciding that I had to take control of my own health. My urologist, a respected physician, is part of a hospital system that saw me as its cancer patient. They had me on a conveyer belt of going from one expensive test to another once they determined I had good health insurance. I hate to tell you how much the bill was before I told them to stop and looked for a new urologist.
I learned that every health professional I talked to pushed whatever made them money. Some of the treatments cost as much as $150,000. But it wasn't the money that concerned me as much as the side effects. Of the seven possible treatments, each has a similar survival rate, and the chances of the cancer returning is about the same. But some give the patients a very poor quality of life.
I ended up choosing one not yet approved by the FDA that has a much better success rate. It uses a focused ultrasound to do what a scalpel would do without cutting or what radiation does without hurting other tissue.
There is no point in my telling you details about all the books I read or the trips I took to interview medical professionals to seek other opinions or the hours I spent interviewing cancer survivors. I found that the medical experts bad-mouthed each other and were very critical of this new procedure. One doctor pushed me to get the treatment without making it clear he wasn't board certified and had a checkered medical past. But what did he care? He got paid in cash and charged 30 percent more than the going rate. The very hour I was to make a deposit for the procedure, the Lord let me talk to another doctor who urged me to go another way.
As a Christian who believes in the power of prayer, I was believing God for a good outcome. But was I willing to believe for a miracle? I came to understand the cancer was growing for as long as five to 10 years before it was diagnosed. Even in stage 1, there were already billions of cancer cells in my body.
I know God heals, and that includes through medical science as well as diet. Since I had the option to have the cancer removed through focused ultrasound with a relatively quick recovery, I chose that path. I reasoned it was much like having a doctor set a broken limb rather than merely "having faith" the bone would heal through prayer alone.
Now I'm believing that the cancer won't come back. Just as I took control of deciding my treatment and finding the very best doctor, I am researching how to keep the cancer from returning. My research is leading me to believe that our high-fat, high-protein diets we have in the West contribute to the diseases we have: diabetes, heart disease, cancer and others. People who eat a simple plant-based diet in places like China don't tend to have these diseases. I am still learning, and I'll write about it as I go along.
I'm thankful the Lord led me be tested for cancer early. He answered my prayer for wisdom to sort through the conflicting information I received. He stopped me from going to one doctor and led me to one of the world's best, who said my procedure was "textbook perfect." I've had a speedy recovery with no nasty side effects.
I am blessed to have a supportive wife and a great staff who rallied to help me during a time I had to focus on my health concerns. He gave my prayer warriors who stood with me in this faith I'd come through it OK. I was humbled by the number of friends who said they prayed for me every day. A few voluntarily fasted for me the day of the procedure.
My testimony may not be as spectacular as others, but it's still miraculous. God answered my prayers and let me live. I'm more motivated than ever to reach my generation through the media about the power of the Holy Spirit.
---
Latest

Random
Total: 160 stories in this language.
There are 512 in all languages. To change the language please click on one of the flags.
Talks
Geoff a Gina Poulter
Geoff and Gina Poulter are active in healing ministry in Great Britain and in other European countries. They have zeal for building Lords kingdom. In Slovakia are already known mainly throwgh Jesus heals ministry where they were main speakers. They believe, that Lord comes with power, when we call him by His name and walk in faith. They are full of gentleness and kind behavior to people, which they serve with prayer for healing and prophetic giftings. Their ministry folows healings, sings and wonders.


2017-10-03

Petr Jašek
As we know, faith is not a question of heritage. People must get their personal relation with the Lord Jesus Christ. This cannot be inherited. You have to be reborn in Jesus. In my life something similar happened.


2017-04-10

Ján Volko
I think Jesus plays a very important role. Faith in God helps me in difficult moments and also during competitions. I feel that God gives me His graces and blessing – and this is a huge support for me.


2017-03-27
Facebook