Good news
Video
Prorocká výzva Geoffa Poultera pre Slovensko, ktorá sa začína napĺňať.
---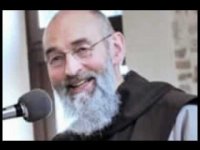 Zaujímavá a výpovedná skúsenosť západoeurópskeho muža s hinduizmom, budhizmom, jógou, ezoterikou a okultizmom.
---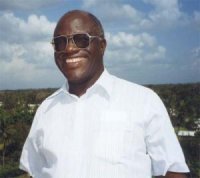 Príbeh bývalého teroristu, ktorý dnes spája etniká a kmene.
Stephen Lungu
---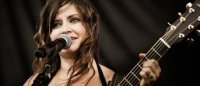 Hudobníčka Lacey Sturm, bývalá speváčka kapely Flyleaf, bola presvedčenou ateistkou a mala v úmysle vziať si život... ale zrazu sa všetko zmenilo.
---
We all are part of a great story. The great story of the world is composed of past and present stories of lives of individual people. The portal mojpribeh.sk is focused on the most important moment of the story of the world and individual, the moment of personal experience of person with God.
Story - Viera Prokopcová
The Lord has done great things for us, and we are filled with joy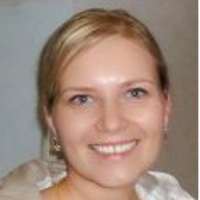 Member of the Good Shepherd Community. She serves in the intercession prayer team. She is also coordinator of href="http://tjcii.org/" target="_blank">TJC II in Bratislava.
In 2011 I attended the "Gedeon" course in Nitra. Initially, I was not supposed to attend this course because I had other more important engagements. Nevertheless, one day before the date of beginning of the course, I spontaneously confirmed my participation.
On the second course day, in the afternoon, during adoration I was considering what I wanted to be prayed for. What shall I ask God during the intercession prayer…?
Eventually, I submitted a concrete issue to my intercessors. It was something I had been dealing with for a long while. I also asked for a prayer for physical healing of a concrete problem.
After intercession prayer we attended the Holy Mass, and then group prayer for the pouring out of the Holy Spirit. In this occasion I had no concrete prayer for the Lord. I wanted the Lord to speak to me, to tell me what He wanted me to do, and how to do it. God did talk to me and acted in my life. During prayer somebody quoted John 5, 5-11; when Jesus healed a man who had been ill for 38 years, at the Pool in Bethesda. Jesus asked him: do you want to be healed. The man replied: "Sir, there is no one to help me get into the pool when the water starts moving. While I am coming to the water, someone else always gets in before me". And Jesus said: "Stand up. Pick up your mat and walk". The man got healed. It happened on a Sabbath.
I welcome the words of the Scripture in my heart. Nevertheless, the physical problem for which we prayed in the afternoon still lasted.
I felt peace in my heart and I thought I shall be healed sooner or later. After the course I spoke with a friend who also attended the course. He told me something on the basis of his own experiences. He said the Lord sometimes heals other things than what we pray for. I didn't pay any attention to this aspect before. Those words were really truthful. I thought, maybe there is something else God can heal. I realised that in the past they diagnosed me a cyst in my left kidney, but I kept procrastinating my therapy. A couple of weeks before the course, cyst diameter was about 5 cm and it was freely palpable. I knew I had to face this issue, but I had had no time that far. And this was exactly the place Jesus touched and healed. I realised it two days after the end of our course. Today, there is no sign of cyst at all (as though it had never been there). Thank You Lord…!
This healing filled me with awe and I was praising our God. For me, physical healing through Jesus is something great; but the result of this incredible event in my heart and in my thought is much more fascinating than physical healing itself.
First, I realised that God's Word is a living Word, powerful and truthful. By means of His Word, God wants to speak to us and wants us to know Him. There is also another thing: God fulfils His own will (i) through His Word that becomes reality, (ii) through people He brings into our lives or (iii) through desires that He puts into our hearts. Our God is a mighty God and He is active in our lives – every day. Just like in my case or in the case of the ill man from Bethesda, Jesus notices that we are ill and he comes and heals us according to his sacred will. He heals what is necessary for us, incl. issues we don't pray for. He perfectly knows us and he knows what is good for us.
I thank God because he descends to our level and touches us. He wants us to know Him. He wants us to live His presence. He wants to give us faith, courage, and joy.
This new understanding of the loving presence of God gives me great joy and makes me invoke Him for His glory.
I also thank God for my brothers and sisters who dedicated their lives for God, in ministry. God can act through them according to His will. And we can always have people who help others to "get into the Pool" and get healed from their physical and mental diseases – through the healing love of God. Indeed, we are all called to His work of love.
Thank you, Father, for this Gedeon Community, a family full of love, peace, graces, and help for people. Thank you for inviting us to it, so that we can praise you with knowledge and joy for our spirit of adoption as sons and daughters.
---
Latest

Random
Total: 159 stories in this language.
There are 511 in all languages. To change the language please click on one of the flags.
Talks
Geoff a Gina Poulter
Geoff and Gina Poulter are active in healing ministry in Great Britain and in other European countries. They have zeal for building Lords kingdom. In Slovakia are already known mainly throwgh Jesus heals ministry where they were main speakers. They believe, that Lord comes with power, when we call him by His name and walk in faith. They are full of gentleness and kind behavior to people, which they serve with prayer for healing and prophetic giftings. Their ministry folows healings, sings and wonders.


2017-10-03

Petr Jašek
As we know, faith is not a question of heritage. People must get their personal relation with the Lord Jesus Christ. This cannot be inherited. You have to be reborn in Jesus. In my life something similar happened.


2017-04-10

Ján Volko
I think Jesus plays a very important role. Faith in God helps me in difficult moments and also during competitions. I feel that God gives me His graces and blessing – and this is a huge support for me.


2017-03-27