Good news
Video
Prorocká výzva Geoffa Poultera pre Slovensko, ktorá sa začína napĺňať.
---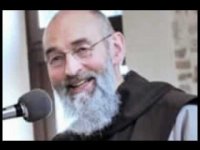 Zaujímavá a výpovedná skúsenosť západoeurópskeho muža s hinduizmom, budhizmom, jógou, ezoterikou a okultizmom.
---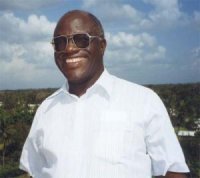 Príbeh bývalého teroristu, ktorý dnes spája etniká a kmene.
Stephen Lungu
---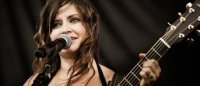 Hudobníčka Lacey Sturm, bývalá speváčka kapely Flyleaf, bola presvedčenou ateistkou a mala v úmysle vziať si život... ale zrazu sa všetko zmenilo.
---
We all are part of a great story. The great story of the world is composed of past and present stories of lives of individual people. The portal mojpribeh.sk is focused on the most important moment of the story of the world and individual, the moment of personal experience of person with God.
Message - P. Raniero Cantalamessa, ofmcap
Falling in Love With Christ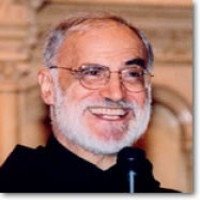 Raniero Cantalamessa is a Franciscan Capuchin Catholic Priest. Born in Ascoli Piceno, Italy, 22 July 1934, ordained priest in 1958. Divinity Doctor and Doctor in classical literature. Former Ordinary Professor of History of Ancient Christianity and Director of the Department of religious sciences at the Catholic University of Milan. Member of the International Theological Commission (1975-1981).
His official website: www.cantalamessa.org
Genesis 12:1-4a; 2 Timothy 1:8b-10; Matthew 17:1-9
Why are faith and religious practice in decline and why do they not seem to constitute, at least not for most people, the point of reference in life?
Why the boredom, the weariness, the struggle for believers in performing their duties? Why do young people not feel attracted to the faith? In sum, why this dullness and this lack of joy among the believers in Christ? The event of Christ's transfiguration helps us to answer these questions.
What did the transfiguration mean for the three disciples who were present? Up until now they knew Jesus only in his external appearance: He was not a man different from others; they knew where he came from, his habits, the timber of his voice. Now they know another Jesus, the true Jesus, the one who cannot be seen with the eyes of ordinary life, in the normal light of the sun; what they now know of him is the fruit of a sudden revelation, of a change, of a gift.
Because things change for us too, as they changed for the three disciples on Tabor; something needs to happen in our lives similar to what happens when a young man and woman fall in love. In falling in love with someone, the beloved, who before was one of many, or perhaps unknown, suddenly becomes the only one, the sole person in the world who interests us. Everything else is left behind and becomes a kind of neutral background. One is not able to think of anything else. A very real transfiguration takes place. The person loved comes to be seen as a luminous aura. Everything about her is beautiful, even the defects. One feels unworthy of her. True love generates humility.
Something concrete also changes in one's own habits. I have known young people whose parents could not get them out of bed in the morning to go to school; or they neglected their studies and did no graduate. Then, once they fall in love with someone and enter a serious relationship, they jump out of bed in the morning, they are impatient to finish school, if they have a job, they hold onto it. What has happened? Nothing, it is just that what they were forced to do before they now do because of an attraction. And attraction allows one to do things that force cannot make one do; it puts wings on one's feet. "Everyone," the poet Ovid said, "is attracted by the object of his pleasure."
Something of the kind must happen once in our lives for us to be true, convinced Christians, and overjoyed to be so. Some say, "But the young man or young woman is seen and touched!"
I answer: We see and touch Jesus too, but with different eyes and different hands -- those of the heart, of faith. He is risen and is alive. He is a concrete being, not an abstraction, for those who experience and know him.
Indeed, with Jesus things go even better. In human love we deceive ourselves, we attribute gifts to the beloved that she does not have and with time we are often forced to change our mind about her. In the case of Jesus, the more one knows him and is together with him, the more one discovers new reasons to be in love with him and is confirmed in one's choice.
This does not mean that with Christ too we must wait for the classic "lightning bolt" of love. If a young man or woman stayed at home all the time without seeing anyone, nothing would ever happen in his or her life. To fall in love you have to spend time with people!
If one is convinced, or simply begins to think that it is good and worthwhile to know Jesus Christ in this other, transfigured, way, then one must spend time with him, to read his writings. The Gospel is his love letter! It is there that he reveals himself, where he "transfigures" himself. His house is the Church: It is there that one meets him.
[Translation by Joseph G. Trabbic]
Homily from his official website: www.cantalamessa.org
---
Latest

Random
Total: 159 stories in this language.
There are 511 in all languages. To change the language please click on one of the flags.
Talks
Geoff a Gina Poulter
Geoff and Gina Poulter are active in healing ministry in Great Britain and in other European countries. They have zeal for building Lords kingdom. In Slovakia are already known mainly throwgh Jesus heals ministry where they were main speakers. They believe, that Lord comes with power, when we call him by His name and walk in faith. They are full of gentleness and kind behavior to people, which they serve with prayer for healing and prophetic giftings. Their ministry folows healings, sings and wonders.


2017-10-03

Petr Jašek
As we know, faith is not a question of heritage. People must get their personal relation with the Lord Jesus Christ. This cannot be inherited. You have to be reborn in Jesus. In my life something similar happened.


2017-04-10

Ján Volko
I think Jesus plays a very important role. Faith in God helps me in difficult moments and also during competitions. I feel that God gives me His graces and blessing – and this is a huge support for me.


2017-03-27