Good news
Video
Prorocká výzva Geoffa Poultera pre Slovensko, ktorá sa začína napĺňať.
---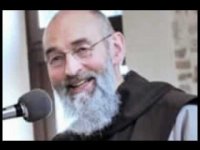 Zaujímavá a výpovedná skúsenosť západoeurópskeho muža s hinduizmom, budhizmom, jógou, ezoterikou a okultizmom.
---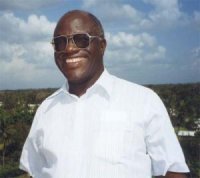 Príbeh bývalého teroristu, ktorý dnes spája etniká a kmene.
Stephen Lungu
---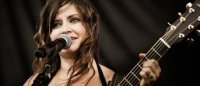 Hudobníčka Lacey Sturm, bývalá speváčka kapely Flyleaf, bola presvedčenou ateistkou a mala v úmysle vziať si život... ale zrazu sa všetko zmenilo.
---
We all are part of a great story. The great story of the world is composed of past and present stories of lives of individual people. The portal mojpribeh.sk is focused on the most important moment of the story of the world and individual, the moment of personal experience of person with God.
Message - Tony Evans
How to Overcome Rejection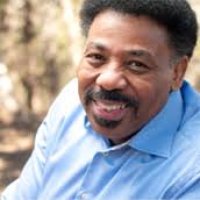 Dr. Tony Evans is one of the country's most respected leaders in evangelical circles. As a pastor, teacher, author and speaker, he serves the body of Christ through his unique ability to communicate complex theological truths through simple, yet profound, illustrations. While addressing the practical issues of today, Dr. Evans is known as a relevant expositor. New and veteran pastors alike regard him as a pastor of pastors and a father in the faith. Tony Evans website.
Have you ever felt rejection? It cuts deep. It knocks the wind out of you. It's a pain that lingers, causing you to doubt your own worth.
So when it happens, do you try to ignore it? Or do you try to eat, shop, or entertain your way out of it?
People will disappoint us; leaders will mislead us. Life will often serve up broken promises. And over time, trust can crack like an egg, spilling its contents over us. But we can either run from rejection, or we face it head-on.
Jesus didn't run from rejection. Isaiah 53:3-4 reminds us: "He was despised and rejected by men, a man of suffering who knew what sickness was. He was like someone people turned away from; He was despised, and we didn't value Him. Yet He Himself bore our sicknesses, and He carried our pains; but we in turn regarded Him stricken, struck down by God, and afflicted."
Jesus knew God always has a purpose for the pain, and because of that truth, He willingly embraced it. The gospel message is that Jesus endured rejection so that we can have abundant life. But His sacrifice must be applied in order for that life to take effect.
In your own seasons of pain, know this one truth: You are not alone. Jesus sees. He knows. He cares. He's been there. And because He has suffered, He offers a comfort not merely rooted in intellectual assent but in compassionate understanding.
Through His death, Jesus secured our pardon. Through His resurrection, He secured our daily hope. He is the promised Messiah who not only came for us but also remains as our lifeline and assurance.
Therefore, turning to Jesus as your help is the wisest thing you could ever do. He is uniquely positioned to provide guidance, comfort, strength, and power. Jesus' life and ministry are like no other. Jesus is that "friend who stays closer than a brother" (Proverbs 18:24). He is "a helper who is always found in times of trouble" (Psalm 46:1). He is your Mediator and your Master. He is your risen King.
---
Latest

Random
Total: 159 stories in this language.
There are 511 in all languages. To change the language please click on one of the flags.
Talks
Geoff a Gina Poulter
Geoff and Gina Poulter are active in healing ministry in Great Britain and in other European countries. They have zeal for building Lords kingdom. In Slovakia are already known mainly throwgh Jesus heals ministry where they were main speakers. They believe, that Lord comes with power, when we call him by His name and walk in faith. They are full of gentleness and kind behavior to people, which they serve with prayer for healing and prophetic giftings. Their ministry folows healings, sings and wonders.


2017-10-03

Petr Jašek
As we know, faith is not a question of heritage. People must get their personal relation with the Lord Jesus Christ. This cannot be inherited. You have to be reborn in Jesus. In my life something similar happened.


2017-04-10

Ján Volko
I think Jesus plays a very important role. Faith in God helps me in difficult moments and also during competitions. I feel that God gives me His graces and blessing – and this is a huge support for me.


2017-03-27