Good news
Video
Prorocká výzva Geoffa Poultera pre Slovensko, ktorá sa začína napĺňať.
---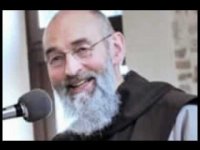 Zaujímavá a výpovedná skúsenosť západoeurópskeho muža s hinduizmom, budhizmom, jógou, ezoterikou a okultizmom.
---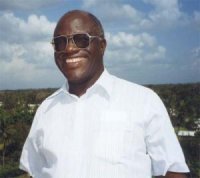 Príbeh bývalého teroristu, ktorý dnes spája etniká a kmene.
Stephen Lungu
---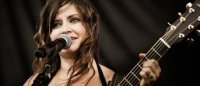 Hudobníčka Lacey Sturm, bývalá speváčka kapely Flyleaf, bola presvedčenou ateistkou a mala v úmysle vziať si život... ale zrazu sa všetko zmenilo.
---
We all are part of a great story. The great story of the world is composed of past and present stories of lives of individual people. The portal mojpribeh.sk is focused on the most important moment of the story of the world and individual, the moment of personal experience of person with God.
Message - Billy Graham
Victory Over Death
The most known evanjelist of 20-th century billygraham.org/. Nowadays he is 96.
Smrť, kdeže je tvoj osteň? (1 Kor 15,55)
Death is the most democratic experience in life for we all participate in it. We think of its happening only to other people. We don't like to grow old and we don't like to die.
The Bible teaches that death is an enemy of man and God. But it also teaches that this enemy, death, will ultimately be destroyed forever; that in fact it has already been defeated at the cross and resurrection of Jesus Christ. Death, for a Christian, brings permanent freedom from evil. It also means the believer will be like Jesus. We shall be like Christ in love. So much of self is involved in what we do here; but one day, in Christ, we will have perfect love. What a glorious time it will bewhen we get to heaven!
A New World
Eye hath not seen, nor ear heard, neither have entered into the heart of man, the things which God hath prepared for them that love him. —1 Corinthians 2:9
At the close of the Bible we encounter these words, "And I saw a new heaven and a new earth; for the first heaven and the first earth were passed away." A new world is coming! Each time we pray in the Lord's Prayer, "Thy kingdom come," we should remember that that prayer will be answered.
Heaven is described as a new creation in which we shall move in new bodies, possessed of new names, singing new songs, living in a new city, by a new form of government, and challenged by new prospects of eternity with social justice for all. The paradise that man lost will be regained, but it will be much more.
. It will not be the old one repaired, patched up, and made over. When God says, "Behold, I make all things new," the emphasis is on all things. One day we shall live in a brand-new world. Centuries ago the apostles greeted each other with the word, "Maranatha"-the Lord is coming.
Use me, Savior, to hasten Maranatha, as I tell others that they, too, can be made new through Your divine love.
---
Latest

Random
Total: 159 stories in this language.
There are 511 in all languages. To change the language please click on one of the flags.
Talks
Geoff a Gina Poulter
Geoff and Gina Poulter are active in healing ministry in Great Britain and in other European countries. They have zeal for building Lords kingdom. In Slovakia are already known mainly throwgh Jesus heals ministry where they were main speakers. They believe, that Lord comes with power, when we call him by His name and walk in faith. They are full of gentleness and kind behavior to people, which they serve with prayer for healing and prophetic giftings. Their ministry folows healings, sings and wonders.


2017-10-03

Petr Jašek
As we know, faith is not a question of heritage. People must get their personal relation with the Lord Jesus Christ. This cannot be inherited. You have to be reborn in Jesus. In my life something similar happened.


2017-04-10

Ján Volko
I think Jesus plays a very important role. Faith in God helps me in difficult moments and also during competitions. I feel that God gives me His graces and blessing – and this is a huge support for me.


2017-03-27