Good news
Video
Prorocká výzva Geoffa Poultera pre Slovensko, ktorá sa začína napĺňať.
---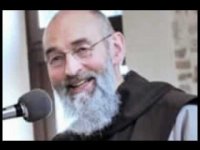 Zaujímavá a výpovedná skúsenosť západoeurópskeho muža s hinduizmom, budhizmom, jógou, ezoterikou a okultizmom.
---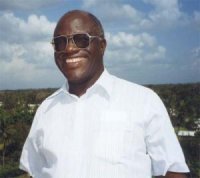 Príbeh bývalého teroristu, ktorý dnes spája etniká a kmene.
Stephen Lungu
---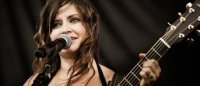 Hudobníčka Lacey Sturm, bývalá speváčka kapely Flyleaf, bola presvedčenou ateistkou a mala v úmysle vziať si život... ale zrazu sa všetko zmenilo.
---
We all are part of a great story. The great story of the world is composed of past and present stories of lives of individual people. The portal mojpribeh.sk is focused on the most important moment of the story of the world and individual, the moment of personal experience of person with God.
Message - Rick Warren
Five God's purposes for each of us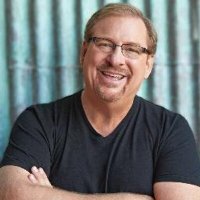 Rick Warren is nowadays compared to evangelist Billy Graham
He is a founder of the church saddleback , whose services weekly attends more than 20 000 people. He is a autor of bestseller The Purpose Driven Church. With wife Kay they has 3 children.
The most basic question everyone faces in life is Why am I here? What is my purpose? Self-help books suggest that people should look within, at their own desires and dreams, but Rick Warren says the starting place must be with God and his eternal purposes for each life.
Real meaning and significance comes from understanding and fulfilling God's purposes for putting us on earth.
The Purpose-Driven Life takes the groundbreaking message of the award-winning Purpose-Driven Church and goes deeper, applying it to the lifestyle of individual Christians. This book helps readers understand God's incredible plan for their lives.
Warren enables them to see the big picture of what life is all about and begin to live the life God created them to live.
The Purpose-Driven Life is a manifesto for Christian living in the 21st century...a lifestyle based on eternal purposes, not cultural values. Using biblical stories and letting the Bible speak for itself, Warren clearly explains God's five purposes for each of us:
- We were planned for God's pleasure
o so your first purpose is to offer real worship.
- We were formed for God's family
o so your second purpose is to enjoy real fellowship.
- We were created to become like Christ,
o so your third purpose is to learn real discipleship.
- We were shaped for serving God
o so your fourth purpose is to practice real ministry.
- We were made for a mission
o so your fifth purpose is to live out real evangelism.
---
Latest

Random
Total: 159 stories in this language.
There are 511 in all languages. To change the language please click on one of the flags.
Talks
Geoff a Gina Poulter
Geoff and Gina Poulter are active in healing ministry in Great Britain and in other European countries. They have zeal for building Lords kingdom. In Slovakia are already known mainly throwgh Jesus heals ministry where they were main speakers. They believe, that Lord comes with power, when we call him by His name and walk in faith. They are full of gentleness and kind behavior to people, which they serve with prayer for healing and prophetic giftings. Their ministry folows healings, sings and wonders.


2017-10-03

Petr Jašek
As we know, faith is not a question of heritage. People must get their personal relation with the Lord Jesus Christ. This cannot be inherited. You have to be reborn in Jesus. In my life something similar happened.


2017-04-10

Ján Volko
I think Jesus plays a very important role. Faith in God helps me in difficult moments and also during competitions. I feel that God gives me His graces and blessing – and this is a huge support for me.


2017-03-27