Random stories
24. 05. 2013
Everything we experienced there was different from what we had experienced in the church before. During these days we both had a deep personal encounter with God.

07. 09. 2017
In 1987 Fadelle was drafted into the Iraqi army, then under the rule of Saddam Hussein, right in the middle of the war with neighboring Iran. By this time he was 23 years old and single.
Sent to a garrison on the border with Iran, he was housed in a room with a Christian.
17. 03. 2015
My future looked written off already…thefts, drug smuggling, prostitution, lies, illegal deals, diseases, maybe suicide, fatal overdose, until I would die in a crappy flat full of people.
25. 08. 2010
I was not interested in God and nobody told me anything about Him. God didn't exist, was unknown, completely silent; I didn't need Him.

13. 04. 2015
Jesus is the only one who doesn't change. The things of this world, including medals, will come to pass but the Lord will stand. It is my prayer that whatever I do, I do it in His Spirit.
25. 08. 2010
In my story it was the Lord who was searching for me and it still fills me by amazement and gratefulness.
13. 12. 2010
According to my experience I can state that we, the priests, reach a certain point in our life in which we believe that we have achieved the highest peak of knowledge, i.e. the goal of our journey. In 1978 I had reached this point. Thanks God, the Lord had mercy upon me and He took me back to the right lane.

23. 02. 2015
I am 52 years old and I am a lawyer. I have a beautiful beloved wife, Helena, and 5 beautiful children, Róbert, Jakub, Andrej, Annamária-Rút, and Lukáš.
02. 06. 2014
When I was a child I was sexually abused by an older boy. We lived in poverty. I experienced occult practices, depression, homosexuality, and suicide attempts. Only faith in Jesus Christ brought light to my life.
03. 08. 2017
The power of the Holy Spirit and the power of healing is offered to everybody through the Eucharist.
09. 04. 2011
Most of everything the cancer touched my faith in God.
30. 09. 2010
Then I directly felt that God is a living being, close to us. Back then, God, our Lord, clearly and expressly intervened into my life. He completely changed it. I became another person.
09. 09. 2010
I started to do fortune-telling and I said things that resulted to be truthful. I used to predict things that really happened in near future. Sometimes I read people's thoughts. I disdained Christian religion. I had a bad opinion about believers and acquaintances who were not profound believers.
09. 10. 2010
I was indeed horrified that I don't know God and His Love although I was ministering in the church.
Good news
---
Video
Zaujímavá a výpovedná skúsenosť západoeurópskeho muža s hinduizmom, budhizmom, jógou, ezoterikou a okultizmom.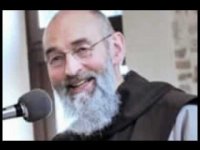 ---
Príbeh bývalého teroristu, ktorý dnes spája etniká a kmene.
Stephen Lungu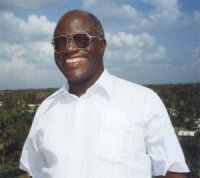 ---
Hudobníčka Lacey Sturm, bývalá speváčka kapely Flyleaf, bola presvedčenou ateistkou a mala v úmysle vziať si život... ale zrazu sa všetko zmenilo.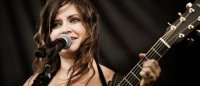 ---
"A rozhnevaný pán ho vydal mučiteľom, kým nesplatí celú dlžobu. Tak aj môj nebeský Otec urobí vám, ak neodpustíte zo srdca každý svojmu bratovi." (Mt 18, 34-35)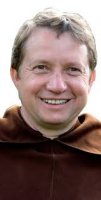 ---
We all are part of a great story. The great story of the world is composed of past and present stories of lives of individual people. The portal mojpribeh.sk is focused on the most important moment of the story of the world and individual, the moment of personal experience of person with God.
Latest

Random
Total: 148 stories in this language.
There are 433 in all languages. To change the language please click on one of the flags.
Talks
Geoff a Gina Poulter
Geoff and Gina Poulter are active in healing ministry in Great Britain and in other European countries. They have zeal for building Lords kingdom. In Slovakia are already known mainly throwgh Jesus heals ministry where they were main speakers. They believe, that Lord comes with power, when we call him by His name and walk in faith. They are full of gentleness and kind behavior to people, which they serve with prayer for healing and prophetic giftings. Their ministry folows healings, sings and wonders.


2017-10-03

Ján Volko
I think Jesus plays a very important role. Faith in God helps me in difficult moments and also during competitions. I feel that God gives me His graces and blessing – and this is a huge support for me.


2017-03-27

Jerry Armelli
Former gay: It's a satisfying emotional and sexual relationship? Emotionally, sexually, absolutely; we both love sex. We're blessed. Sometimes we cry after we make love. It is very good.


2011-09-17
Facebook
Cesta+
Books