Good news
Video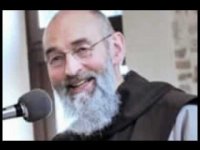 Zaujímavá a výpovedná skúsenosť západoeurópskeho muža s hinduizmom, budhizmom, jógou, ezoterikou a okultizmom.
---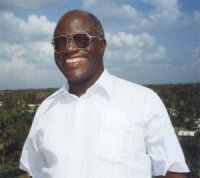 Príbeh bývalého teroristu, ktorý dnes spája etniká a kmene.
Stephen Lungu
---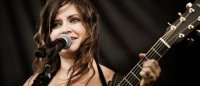 Hudobníčka Lacey Sturm, bývalá speváčka kapely Flyleaf, bola presvedčenou ateistkou a mala v úmysle vziať si život... ale zrazu sa všetko zmenilo.
---
"A rozhnevaný pán ho vydal mučiteľom, kým nesplatí celú dlžobu. Tak aj môj nebeský Otec urobí vám, ak neodpustíte zo srdca každý svojmu bratovi." (Mt 18, 34-35)
---
We all are part of a great story. The great story of the world is composed of past and present stories of lives of individual people. The portal mojpribeh.sk is focused on the most important moment of the story of the world and individual, the moment of personal experience of person with God.
Random stories
25. 08. 2010
I always have wonderful memories of my return to God; still today they are pretty important. Everything happened during my university studies at times of normalizing Communism.
11. 03. 2015
I accept Jesus Christ as my only Savior and Lord and decide to follow Him in all walks of my life. O, Spirit of the Living God, come and enter into the throne of my heart and give me a personal relationship with Jesus and His Father.
06. 03. 2012
It was discovered I had a 4th degree colon cancer as big as an orange. The doctor recommended five weeks of chemotherapy & radiotherapy and later an operation to remove the cancer.

09. 09. 2010
I started to do fortune-telling and I said things that resulted to be truthful. I used to predict things that really happened in near future. Sometimes I read people's thoughts. I disdained Christian religion. I had a bad opinion about believers and acquaintances who were not profound believers.
11. 07. 2011
The youngest girl was terrified and started to cry. Nevertheless, she did not look for mummy's hand and did not try to hide. Then, her fear became gradually amazement. And amazement became joy. She started to scream, laugh, and rejoice. She liked those lights and tried to catch them with her hands. Then, Mike said that something happened. Suddenly, he heard God's silent voice: "What happened to you, Mike?"
14. 11. 2010
Finally, somebody uttered the word: mongoloid.
09. 04. 2011
Most of everything the cancer touched my faith in God.
22. 09. 2010
Social sciences and social relations were a center of my interest from my youth. At first only instinctively I started to notice events around me in a society and to compare them with religious teachings by which they could be explained or contradicted. Results impressed me.
25. 08. 2010
I have never felt bigger joy – neither before, nor afterwards – wild, unrestrained and overflowing joy.
16. 12. 2011
I want America to know that while the abortionist
was taking the life of my baby, I was clueless about the after-effects of the "choice" I made.
25. 03. 2015
"Brother, these are the finest my vineyard has produced. I've come to bear them as a gift".
"Thank you ! I will take them to the Abbot immediately; he'll be delighted with this offering".
"No! I brought them for you" said the man.
03. 10. 2013
Since then, every time I heard the name of the "Lord" Jesus, I felt the real strength of the Lord's name. When I uttered that name or whenever I heard it, I perceived it in a different way than before. Bible reading also changed.
05. 04. 2016
Martha didn't pay too much attention to the fact that she could not eat. According to her words, Jesus "destined" her to live like that. The simple reason why she did not eat and drink was her muscle failure caused by the paralysis. She did not consume any food for more than 50 years, but she could not live without the Eucharist.
06. 11. 2010
They considered me one of the most dangerous Catholics in Slovakia and sentenced me for high treason and espionage for the Vatican. Our trial lasted three days.I was sentenced to 25 years of imprisonment; so 13.5 years was overstepping this limit.
Latest

Random
Total: 156 stories in this language.
There are 479 in all languages. To change the language please click on one of the flags.
Talks
Geoff a Gina Poulter
Geoff and Gina Poulter are active in healing ministry in Great Britain and in other European countries. They have zeal for building Lords kingdom. In Slovakia are already known mainly throwgh Jesus heals ministry where they were main speakers. They believe, that Lord comes with power, when we call him by His name and walk in faith. They are full of gentleness and kind behavior to people, which they serve with prayer for healing and prophetic giftings. Their ministry folows healings, sings and wonders.


2017-10-03

Petr Jašek
As we know, faith is not a question of heritage. People must get their personal relation with the Lord Jesus Christ. This cannot be inherited. You have to be reborn in Jesus. In my life something similar happened.


2017-04-10

Ján Volko
I think Jesus plays a very important role. Faith in God helps me in difficult moments and also during competitions. I feel that God gives me His graces and blessing – and this is a huge support for me.


2017-03-27