Good news
Video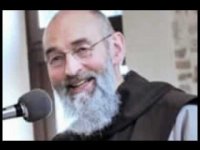 Zaujímavá a výpovedná skúsenosť západoeurópskeho muža s hinduizmom, budhizmom, jógou, ezoterikou a okultizmom.
---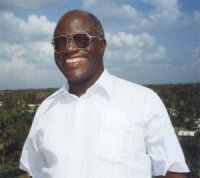 Príbeh bývalého teroristu, ktorý dnes spája etniká a kmene.
Stephen Lungu
---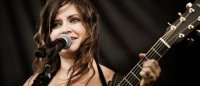 Hudobníčka Lacey Sturm, bývalá speváčka kapely Flyleaf, bola presvedčenou ateistkou a mala v úmysle vziať si život... ale zrazu sa všetko zmenilo.
---
"A rozhnevaný pán ho vydal mučiteľom, kým nesplatí celú dlžobu. Tak aj môj nebeský Otec urobí vám, ak neodpustíte zo srdca každý svojmu bratovi." (Mt 18, 34-35)
---
We all are part of a great story. The great story of the world is composed of past and present stories of lives of individual people. The portal mojpribeh.sk is focused on the most important moment of the story of the world and individual, the moment of personal experience of person with God.
Random stories
14. 01. 2012
A person came to me for confession. Of course, it is something absolutely normal for a priest. When I pronounced the words of absolution, that person fainted. Was it perhaps the result of some nausea or ill-being? Probably yes, but suddenly that person started to speak in a language that looked like from India.
09. 04. 2011
Most of everything the cancer touched my faith in God.
13. 11. 2014
We had been praying for years and decades, but we had basically given up hope. But here my grandfather was, at the age of 82, and made a decision that went totally against his previous beliefs. What a miracle!
03. 01. 2011
I was also interested in occult sciences very much. I devoured books about parapsychology and I tried to move papers and bend spoons from a distance. I was able to switch off a TV and lights by a word. However what was fun for me at the beginning became quickly a nightmare.
18. 01. 2011
Virtually all agree that Baptism in the Holy Spirit opens the door to the charisms of the Spirit: prophecy, healing, speaking in tongues, etc.

19. 03. 2015
12. 02. 2011
She was quite rapidly loosing control over her movements and coordination. She could hardly control the mimicry of her face. On the afternoon she was lying paralyzed at the intensive care unit, but nobody knew why.
30. 09. 2011
One of the most remarkable changes in Catholic teaching and attitudes resulting from the Second Vatican Council concerns the Jewish people. For the first time the Catholic Church gave an authoritative teaching on this subject.
19. 03. 2015
Holiness is not something any of us could accomplish on our own.
28. 10. 2014
I was born in the Islamic Republic of Iran, where every citizen automatically becomes a Muslim. Until the day of my birth, this rule applied for my parents as well.
13. 03. 2016
One life-changing day I was planning to blow up a meeting, armed with petrol bombs, knives and guns. But we had arrived 2 minutes before I was due to give the signal. Those two minutes were enough for God to use to turn me around.
25. 08. 2010
I got more and more entangled in different occult practices. I applied myself to astrology, healing (reiki) and I practiced martial arts. Instead of prayer I meditated in solitude, which pulled me many times away from the life's reality.
16. 09. 2015
31. 05. 2011
Their life inspired me. So one night, by my own initiative, I knelt down and I said: "God, I don't know what happened; but I know that You exists and I want to live for You." This personal and sincere prayer set up completely new co-ordinates in my life.

Latest

Random
Total: 154 stories in this language.
There are 460 in all languages. To change the language please click on one of the flags.
Talks
Geoff a Gina Poulter
Geoff and Gina Poulter are active in healing ministry in Great Britain and in other European countries. They have zeal for building Lords kingdom. In Slovakia are already known mainly throwgh Jesus heals ministry where they were main speakers. They believe, that Lord comes with power, when we call him by His name and walk in faith. They are full of gentleness and kind behavior to people, which they serve with prayer for healing and prophetic giftings. Their ministry folows healings, sings and wonders.


2017-10-03

Petr Jašek
As we know, faith is not a question of heritage. People must get their personal relation with the Lord Jesus Christ. This cannot be inherited. You have to be reborn in Jesus. In my life something similar happened.


2017-04-10

Ján Volko
I think Jesus plays a very important role. Faith in God helps me in difficult moments and also during competitions. I feel that God gives me His graces and blessing – and this is a huge support for me.


2017-03-27
Facebook
Bulletin board
Books