Good news
Video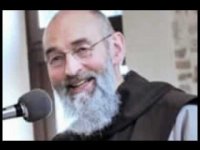 Zaujímavá a výpovedná skúsenosť západoeurópskeho muža s hinduizmom, budhizmom, jógou, ezoterikou a okultizmom.
---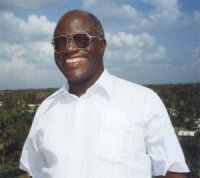 Príbeh bývalého teroristu, ktorý dnes spája etniká a kmene.
Stephen Lungu
---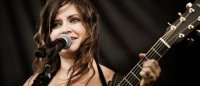 Hudobníčka Lacey Sturm, bývalá speváčka kapely Flyleaf, bola presvedčenou ateistkou a mala v úmysle vziať si život... ale zrazu sa všetko zmenilo.
---
"A rozhnevaný pán ho vydal mučiteľom, kým nesplatí celú dlžobu. Tak aj môj nebeský Otec urobí vám, ak neodpustíte zo srdca každý svojmu bratovi." (Mt 18, 34-35)
---
We all are part of a great story. The great story of the world is composed of past and present stories of lives of individual people. The portal mojpribeh.sk is focused on the most important moment of the story of the world and individual, the moment of personal experience of person with God.
Random stories
01. 08. 2012
from a catapult through a bow to a homemade tomahawk. Because of a bunker on a roof, my father had to change broken tiles many times. I have great memories from these times and I don't feel that either I or my brothers would become notorious rowdies. But a healthy fight stayed in us.
17. 03. 2015
My future looked written off already…thefts, drug smuggling, prostitution, lies, illegal deals, diseases, maybe suicide, fatal overdose, until I would die in a crappy flat full of people.
24. 08. 2011
In my background were most of the ingredients typically seen as contributing to homosexuality: an unplanned child, parents who were hoping for a girl, an older brother who met the father's ideal more than I.
11. 10. 2010
One very difficult moment of our family was the strongest and at the same time the most breaking point in a faith for me till now. Today I am able to talk about it. Ten years ago, exactly on 11 September 2000, my brother Pete lost his life at a car crash.
12. 11. 2014
26. 03. 2015
During this most important part of your personal prayer you are entering into a personal friendship with Him.
28. 09. 2015
At the end of May 2014 the doctors discovered a malign tumour in my bowels with metastases in the liver, peritoneum, lymph nodes, and in the minor pelvis. Everything happened so fast and unexpectedly. Nobody suspected that I may have such a serious disease. I went to see the doctor just because I felt very weak and I had continuous pain in my stomach and bowels in the previous two months.
11. 07. 2011
The youngest girl was terrified and started to cry. Nevertheless, she did not look for mummy's hand and did not try to hide. Then, her fear became gradually amazement. And amazement became joy. She started to scream, laugh, and rejoice. She liked those lights and tried to catch them with her hands. Then, Mike said that something happened. Suddenly, he heard God's silent voice: "What happened to you, Mike?"
28. 03. 2017
Our existence as a distinct people is one of the proofs of the existence of God. Our re-gathering to our ancient homeland is another proof.
12. 10. 2014
in few seconds I was crying one more time, laying on the floor and experiencing the Holy Spirit, His healing, His comfort, His support and Huge amount of revelation started to go deeper into my heart.
25. 08. 2010
I always have wonderful memories of my return to God; still today they are pretty important. Everything happened during my university studies at times of normalizing Communism.
05. 06. 2017
I wasn't looking for Jesus or God or anything ontological. I kept my nose to the grindstone. My goal in life was nothing big: I wanted to earn a good living and be able to afford a middle-class lifestyle. But even if I wasn't looking for Jesus, He was looking for me.
10. 09. 2015
The aim of the "Jesus Heals" prayer gatherings is experiencing the fact that God is Love. He is Love that wants to give itself to other people. God wants to show us His mercy even through healing, signs, wonders, and miracles.
09. 06. 2011
I was impressed by your attentiveness, love and respect to one another after 45 years of marriage. What would you recommend to new couples if they would like to be so happy after so many years of life together.

Latest

Random
Total: 156 stories in this language.
There are 471 in all languages. To change the language please click on one of the flags.
Talks
Geoff a Gina Poulter
Geoff and Gina Poulter are active in healing ministry in Great Britain and in other European countries. They have zeal for building Lords kingdom. In Slovakia are already known mainly throwgh Jesus heals ministry where they were main speakers. They believe, that Lord comes with power, when we call him by His name and walk in faith. They are full of gentleness and kind behavior to people, which they serve with prayer for healing and prophetic giftings. Their ministry folows healings, sings and wonders.


2017-10-03

Petr Jašek
As we know, faith is not a question of heritage. People must get their personal relation with the Lord Jesus Christ. This cannot be inherited. You have to be reborn in Jesus. In my life something similar happened.


2017-04-10

Ján Volko
I think Jesus plays a very important role. Faith in God helps me in difficult moments and also during competitions. I feel that God gives me His graces and blessing – and this is a huge support for me.


2017-03-27