Good news
Video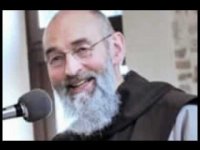 Zaujímavá a výpovedná skúsenosť západoeurópskeho muža s hinduizmom, budhizmom, jógou, ezoterikou a okultizmom.
---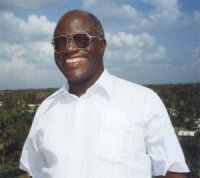 Príbeh bývalého teroristu, ktorý dnes spája etniká a kmene.
Stephen Lungu
---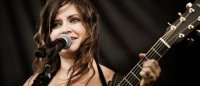 Hudobníčka Lacey Sturm, bývalá speváčka kapely Flyleaf, bola presvedčenou ateistkou a mala v úmysle vziať si život... ale zrazu sa všetko zmenilo.
---
"A rozhnevaný pán ho vydal mučiteľom, kým nesplatí celú dlžobu. Tak aj môj nebeský Otec urobí vám, ak neodpustíte zo srdca každý svojmu bratovi." (Mt 18, 34-35)
---
We all are part of a great story. The great story of the world is composed of past and present stories of lives of individual people. The portal mojpribeh.sk is focused on the most important moment of the story of the world and individual, the moment of personal experience of person with God.
Random stories
06. 10. 2010
I healed my daughter who had bronchitis, after antibiotics showed no effect. I had a wart and it disappeared on the following day after I had used my homoeopathic drugs.
07. 09. 2017
In 1987 Fadelle was drafted into the Iraqi army, then under the rule of Saddam Hussein, right in the middle of the war with neighboring Iran. By this time he was 23 years old and single.
Sent to a garrison on the border with Iran, he was housed in a room with a Christian.
14. 02. 2011
I knew about God, but I didn't know Him. I saw God only as a strict judge. One of the predominant feelings when I thought about God was a sort of fear. Today, I know I was completely wrong.
06. 05. 2016
I noticed a little lump on my neck and it changed my plans and my life. We will have to remove it, exclaimed my doctor. It is just a simple operation… I spent three days in the hospital and I waited three weeks for biopsy results. I wasn't worried at all. I was a 22-year old university student, full of energy and vitality. I didn't expect it could be something serious. On 22 February 2006 the doctor told me: "It is positive". I didn't even understand what it means. Everybody in my family was shocked – I had CANCER. I was confused. I had lots of questions and fears.
09. 11. 2017
On 26 July 2012 the police arrested him according to Pakistani law with the charge of blasphemy against Islam.
25. 08. 2010
My conversion does not fall under the category "extraordinary". I know you would like to hear about the miraculous conversion of a former drug-addicted or alcohol-addicted. I was neither drug-addicted nor alcohol-addicted. Maybe this is the reason why my conversion was even more miraculous.
16. 12. 2011
I want America to know that while the abortionist
was taking the life of my baby, I was clueless about the after-effects of the "choice" I made.
24. 12. 2010
Michael you used to be one of the leaders of the homosexual movement in America. In your story you state, that the homosexual movement supports the sin and corruption. Could you, please, describe this corruption background of the homosexual movement in detail?
03. 10. 2017
Geoff and Gina Poulter are active in healing ministry in Great Britain and in other European countries. They have zeal for building Lords kingdom. In Slovakia are already known mainly throwgh Jesus heals ministry where they were main speakers. They believe, that Lord comes with power, when we call him by His name and walk in faith. They are full of gentleness and kind behavior to people, which they serve with prayer for healing and prophetic giftings. Their ministry folows healings, sings and wonders.
29. 06. 2015
I told God the only reason I wanted to live was Jesus, our Lord. He answered: "You've finally understood it".
03. 10. 2010
Some of my classmates were not believers; and some of them looked happy... and I looked for an answer to a question: what do I need God for?
24. 08. 2017
he Baptism in the Spirit's effectiveness in reactivating baptism consists in this: finally man contributes his part -- namely, he makes a choice of faith, prepared in repentance, that allows the that allows the work of God to set itself free and to emanate all its strength. It is as if the plug is pulled and the light is switched on. The gift of God is finally "untied" and the Spirit is allowed to flow like a ftragrance in the Christian life.
13. 02. 2015
Have you ever felt rejection? It cuts deep. It knocks the wind out of you. It's a pain that lingers, causing you to doubt your own worth.
02. 01. 2011
We had decided with a great sadness that we had to go where we were being fed and leave the Catholic Church. Just as we were about to make this public statement Geoff had an open vision which simultaneously was confirmed to Gina through a word from the Lord.
Latest

Random
Total: 156 stories in this language.
There are 475 in all languages. To change the language please click on one of the flags.
Talks
Geoff a Gina Poulter
Geoff and Gina Poulter are active in healing ministry in Great Britain and in other European countries. They have zeal for building Lords kingdom. In Slovakia are already known mainly throwgh Jesus heals ministry where they were main speakers. They believe, that Lord comes with power, when we call him by His name and walk in faith. They are full of gentleness and kind behavior to people, which they serve with prayer for healing and prophetic giftings. Their ministry folows healings, sings and wonders.


2017-10-03

Petr Jašek
As we know, faith is not a question of heritage. People must get their personal relation with the Lord Jesus Christ. This cannot be inherited. You have to be reborn in Jesus. In my life something similar happened.


2017-04-10

Ján Volko
I think Jesus plays a very important role. Faith in God helps me in difficult moments and also during competitions. I feel that God gives me His graces and blessing – and this is a huge support for me.


2017-03-27