Random stories
08. 04. 2015
I know He can change people. And I know that He will do that if we allow Him to.""When people ask me, 'How do you stay so calm on the sideline?' I have to tell them it is Christian maturity and Christ working in me.
19. 03. 2015
Holiness is not something any of us could accomplish on our own.
16. 04. 2012
Yes, bones were my life issue. I was born with a fracture. Since then I had several fractures during all my childhood, every time I fell down. I spent a lot of time in hospitals. I suffered a lot. But I also saw other people suffering. It was for me great life experience, great learning experience. During this experience I understood that God is always with me and He never abandons me. This attitude of praise became (and it is continuously becoming) my expression of love towards God.
24. 11. 2014
10. 09. 2015
The aim of the "Jesus Heals" prayer gatherings is experiencing the fact that God is Love. He is Love that wants to give itself to other people. God wants to show us His mercy even through healing, signs, wonders, and miracles.
08. 12. 2010
He prayed: "Father in Heaven, send your Son Jesus now to this priest suffering from kidney T.B., kidney stones and infections and restore him complete health of body and soul". Then I thought in my mind that he might have seen the hospital chart where my sicknesses were reported!
05. 05. 2015
and found two small thyroid tumours. Then, biopsy followed and, after a couple of days, a terrible phone call which changed my life. I still remember that sentence: "Unfortunately, it is just like we feared. The tumours are malign". This sentence was the element which divided my life in two parts: before and after.
24. 08. 2017
he Baptism in the Spirit's effectiveness in reactivating baptism consists in this: finally man contributes his part -- namely, he makes a choice of faith, prepared in repentance, that allows the that allows the work of God to set itself free and to emanate all its strength. It is as if the plug is pulled and the light is switched on. The gift of God is finally "untied" and the Spirit is allowed to flow like a ftragrance in the Christian life.
24. 08. 2011
In my background were most of the ingredients typically seen as contributing to homosexuality: an unplanned child, parents who were hoping for a girl, an older brother who met the father's ideal more than I.
30. 09. 2011
One of the most remarkable changes in Catholic teaching and attitudes resulting from the Second Vatican Council concerns the Jewish people. For the first time the Catholic Church gave an authoritative teaching on this subject.
25. 08. 2010
I always have wonderful memories of my return to God; still today they are pretty important. Everything happened during my university studies at times of normalizing Communism.
09. 09. 2010
I started to do fortune-telling and I said things that resulted to be truthful. I used to predict things that really happened in near future. Sometimes I read people's thoughts. I disdained Christian religion. I had a bad opinion about believers and acquaintances who were not profound believers.
24. 12. 2010
Michael you used to be one of the leaders of the homosexual movement in America. In your story you state, that the homosexual movement supports the sin and corruption. Could you, please, describe this corruption background of the homosexual movement in detail?
25. 08. 2010
My grandfather from my mother's side had a great influence on my life. Besides that he loved me very much and spent much time with me, he became my ideal and inspiration in a faith, but also in a male character.

Good news
---
Video
Zaujímavá a výpovedná skúsenosť západoeurópskeho muža s hinduizmom, budhizmom, jógou, ezoterikou a okultizmom.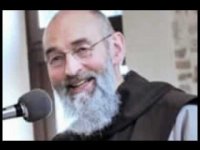 ---
Príbeh bývalého teroristu, ktorý dnes spája etniká a kmene.
Stephen Lungu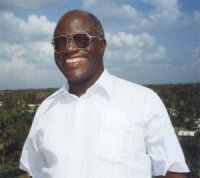 ---
Hudobníčka Lacey Sturm, bývalá speváčka kapely Flyleaf, bola presvedčenou ateistkou a mala v úmysle vziať si život... ale zrazu sa všetko zmenilo.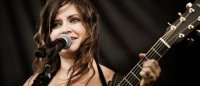 ---
"A rozhnevaný pán ho vydal mučiteľom, kým nesplatí celú dlžobu. Tak aj môj nebeský Otec urobí vám, ak neodpustíte zo srdca každý svojmu bratovi." (Mt 18, 34-35)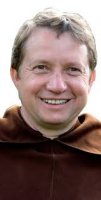 ---
We all are part of a great story. The great story of the world is composed of past and present stories of lives of individual people. The portal mojpribeh.sk is focused on the most important moment of the story of the world and individual, the moment of personal experience of person with God.
Latest

Random
Total: 149 stories in this language.
There are 437 in all languages. To change the language please click on one of the flags.
Talks
Geoff a Gina Poulter
Geoff and Gina Poulter are active in healing ministry in Great Britain and in other European countries. They have zeal for building Lords kingdom. In Slovakia are already known mainly throwgh Jesus heals ministry where they were main speakers. They believe, that Lord comes with power, when we call him by His name and walk in faith. They are full of gentleness and kind behavior to people, which they serve with prayer for healing and prophetic giftings. Their ministry folows healings, sings and wonders.


2017-10-03

Ján Volko
I think Jesus plays a very important role. Faith in God helps me in difficult moments and also during competitions. I feel that God gives me His graces and blessing – and this is a huge support for me.


2017-03-27

Jerry Armelli
Former gay: It's a satisfying emotional and sexual relationship? Emotionally, sexually, absolutely; we both love sex. We're blessed. Sometimes we cry after we make love. It is very good.


2011-09-17
Facebook
Cesta+
Books