Good news
Video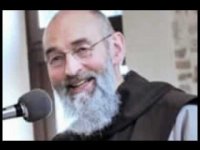 Zaujímavá a výpovedná skúsenosť západoeurópskeho muža s hinduizmom, budhizmom, jógou, ezoterikou a okultizmom.
---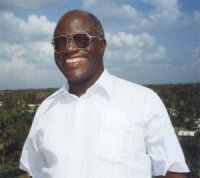 Príbeh bývalého teroristu, ktorý dnes spája etniká a kmene.
Stephen Lungu
---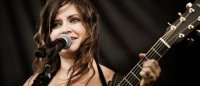 Hudobníčka Lacey Sturm, bývalá speváčka kapely Flyleaf, bola presvedčenou ateistkou a mala v úmysle vziať si život... ale zrazu sa všetko zmenilo.
---
"A rozhnevaný pán ho vydal mučiteľom, kým nesplatí celú dlžobu. Tak aj môj nebeský Otec urobí vám, ak neodpustíte zo srdca každý svojmu bratovi." (Mt 18, 34-35)
---
We all are part of a great story. The great story of the world is composed of past and present stories of lives of individual people. The portal mojpribeh.sk is focused on the most important moment of the story of the world and individual, the moment of personal experience of person with God.
Random stories
02. 03. 2018
Today, I work with very poor people. I see the consequences of evil in their lives, families, and health. If such a desperate person invites God in his/her life, everything begins to change, progressively. This is what I also see when I am in contact with those persons. People can live and go ahead only with the help of God.
07. 09. 2017
In 1987 Fadelle was drafted into the Iraqi army, then under the rule of Saddam Hussein, right in the middle of the war with neighboring Iran. By this time he was 23 years old and single.
Sent to a garrison on the border with Iran, he was housed in a room with a Christian.
04. 09. 2011
There was a fantastic atmosphere inside there. Nothing extraordinary was taking place, but I felt goodness, love, unbelievable peace and joy! Yes, I said joy!! That really interested me.
17. 03. 2015
My future looked written off already…thefts, drug smuggling, prostitution, lies, illegal deals, diseases, maybe suicide, fatal overdose, until I would die in a crappy flat full of people.
24. 12. 2010
Michael you used to be one of the leaders of the homosexual movement in America. In your story you state, that the homosexual movement supports the sin and corruption. Could you, please, describe this corruption background of the homosexual movement in detail?
11. 06. 2017
During the night between Friday and Saturday, in the early morning hours of 10 June 2017, the Lord called back to Him a great man, Father Peter Hocken.

He died at the age of almost 85. He was a servant of God, a friend, a priest who loyally served the Body of Christ until his last breath, all the world round. The Lord gave him an extraordinary intellect and wisdom, together with the experience of baptism in the Holy Spirit. He also received from God the talent and ability to provide specific and comprehensible theological explanations and descriptions of spiritual experiences that are taking place within the Church, notably after the Second Vatican Council.
12. 11. 2014
25. 08. 2010
I started to ask myself why I am a Catholic. Is it only because I was born in a Catholic family?
27. 02. 2012
This epoch is not easy at all for Christians; but for big-format Christians it is a great and marvelous epoch. "If they persecuted Me, they will also persecute you." In such glorious moments the Church sings to the Lord a heroic song of love and faithfulness. It is a privilege and a gift: to live just now, to love, and to fight.


23. 04. 2011
People were praying for me there; when they put hands on me, I understood that the person of Jesus Christ is there in front of me.
08. 12. 2010
He prayed: "Father in Heaven, send your Son Jesus now to this priest suffering from kidney T.B., kidney stones and infections and restore him complete health of body and soul". Then I thought in my mind that he might have seen the hospital chart where my sicknesses were reported!
14. 10. 2015
My father was a spiritist–some say the most powerful in all of Puerto Rico–and my mother was a medium. So many times I watched helplessly from outside the window as their bizarre séances raged out of control. People inside would wail and moan and scream, summoning the spirits of the dead to awaken in their presence. Sometimes these spirits would take over my mother's body, turning her face white and her eyes violently yellow.
09. 12. 2011
My focus was on having a meaningful job – in my case journalism – meeting interesting people and generally having fun and adventure. I fitted God in round the edges. But because I did go to church and generally was leading a moral life, I felt I really was doing all that was expected of me.

06. 01. 2011
One of the proudest times in my life was the time when I became a father.
Latest

Random
Total: 155 stories in this language.
There are 466 in all languages. To change the language please click on one of the flags.
Talks
Geoff a Gina Poulter
Geoff and Gina Poulter are active in healing ministry in Great Britain and in other European countries. They have zeal for building Lords kingdom. In Slovakia are already known mainly throwgh Jesus heals ministry where they were main speakers. They believe, that Lord comes with power, when we call him by His name and walk in faith. They are full of gentleness and kind behavior to people, which they serve with prayer for healing and prophetic giftings. Their ministry folows healings, sings and wonders.


2017-10-03

Petr Jašek
As we know, faith is not a question of heritage. People must get their personal relation with the Lord Jesus Christ. This cannot be inherited. You have to be reborn in Jesus. In my life something similar happened.


2017-04-10

Ján Volko
I think Jesus plays a very important role. Faith in God helps me in difficult moments and also during competitions. I feel that God gives me His graces and blessing – and this is a huge support for me.


2017-03-27