Good news
Video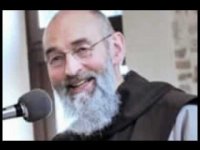 Zaujímavá a výpovedná skúsenosť západoeurópskeho muža s hinduizmom, budhizmom, jógou, ezoterikou a okultizmom.
---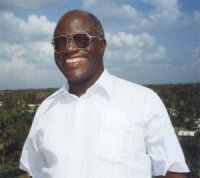 Príbeh bývalého teroristu, ktorý dnes spája etniká a kmene.
Stephen Lungu
---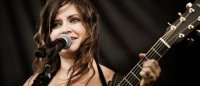 Hudobníčka Lacey Sturm, bývalá speváčka kapely Flyleaf, bola presvedčenou ateistkou a mala v úmysle vziať si život... ale zrazu sa všetko zmenilo.
---
"A rozhnevaný pán ho vydal mučiteľom, kým nesplatí celú dlžobu. Tak aj môj nebeský Otec urobí vám, ak neodpustíte zo srdca každý svojmu bratovi." (Mt 18, 34-35)
---
We all are part of a great story. The great story of the world is composed of past and present stories of lives of individual people. The portal mojpribeh.sk is focused on the most important moment of the story of the world and individual, the moment of personal experience of person with God.
Random stories
09. 11. 2017
On 26 July 2012 the police arrested him according to Pakistani law with the charge of blasphemy against Islam.
13. 11. 2014
We had been praying for years and decades, but we had basically given up hope. But here my grandfather was, at the age of 82, and made a decision that went totally against his previous beliefs. What a miracle!
24. 12. 2010
Michael you used to be one of the leaders of the homosexual movement in America. In your story you state, that the homosexual movement supports the sin and corruption. Could you, please, describe this corruption background of the homosexual movement in detail?
13. 12. 2010
According to my experience I can state that we, the priests, reach a certain point in our life in which we believe that we have achieved the highest peak of knowledge, i.e. the goal of our journey. In 1978 I had reached this point. Thanks God, the Lord had mercy upon me and He took me back to the right lane.

07. 04. 2015
My running is an amazing gift from God and I want to use it to the best of my ability to glorify Him.
25. 08. 2010
I was not interested in God and nobody told me anything about Him. God didn't exist, was unknown, completely silent; I didn't need Him.

05. 04. 2016
Martha didn't pay too much attention to the fact that she could not eat. According to her words, Jesus "destined" her to live like that. The simple reason why she did not eat and drink was her muscle failure caused by the paralysis. She did not consume any food for more than 50 years, but she could not live without the Eucharist.
14. 02. 2011
I knew about God, but I didn't know Him. I saw God only as a strict judge. One of the predominant feelings when I thought about God was a sort of fear. Today, I know I was completely wrong.
26. 03. 2015
During this most important part of your personal prayer you are entering into a personal friendship with Him.
25. 08. 2010
I got more and more entangled in different occult practices. I applied myself to astrology, healing (reiki) and I practiced martial arts. Instead of prayer I meditated in solitude, which pulled me many times away from the life's reality.
02. 01. 2011
We had decided with a great sadness that we had to go where we were being fed and leave the Catholic Church. Just as we were about to make this public statement Geoff had an open vision which simultaneously was confirmed to Gina through a word from the Lord.
15. 01. 2015
After we had two children, I decided that married life was a burden and that I "deserved" to be single. I left my family and lived a life of partying, drinking and spending money.
08. 04. 2017
As we know, faith is not a question of heritage. People must get their personal relation with the Lord Jesus Christ. This cannot be inherited. You have to be reborn in Jesus. In my life something similar happened.
16. 09. 2015
Latest

Random
Total: 155 stories in this language.
There are 465 in all languages. To change the language please click on one of the flags.
Talks
Geoff a Gina Poulter
Geoff and Gina Poulter are active in healing ministry in Great Britain and in other European countries. They have zeal for building Lords kingdom. In Slovakia are already known mainly throwgh Jesus heals ministry where they were main speakers. They believe, that Lord comes with power, when we call him by His name and walk in faith. They are full of gentleness and kind behavior to people, which they serve with prayer for healing and prophetic giftings. Their ministry folows healings, sings and wonders.


2017-10-03

Petr Jašek
As we know, faith is not a question of heritage. People must get their personal relation with the Lord Jesus Christ. This cannot be inherited. You have to be reborn in Jesus. In my life something similar happened.


2017-04-10

Ján Volko
I think Jesus plays a very important role. Faith in God helps me in difficult moments and also during competitions. I feel that God gives me His graces and blessing – and this is a huge support for me.


2017-03-27