Random stories
11. 10. 2010
One very difficult moment of our family was the strongest and at the same time the most breaking point in a faith for me till now. Today I am able to talk about it. Ten years ago, exactly on 11 September 2000, my brother Pete lost his life at a car crash.
30. 09. 2011
However, the more we dig into the questions that it raises, the clearer it becomes that the place of the Jewish people touches on very foundational issues such as the relationship between the two Testaments and the two covenants, the nature of the Church and the human identity of Jesus.
24. 08. 2011
In my background were most of the ingredients typically seen as contributing to homosexuality: an unplanned child, parents who were hoping for a girl, an older brother who met the father's ideal more than I.
20. 10. 2011
The work as a policeman/the special squad was just addition to that. I felt to be untouchable and genius.Passing along the St. Elisabeth Cathedral (Kosice, SK) I suddenly realised that someone was stopping me. I felt someone's presence.
04. 03. 2011
I was about four years old and still today I can deeply feel those moments of my life. I was lying on my little bed, alone, early in the morning; my parents were somewhere else in our flat. I suddenly realised that God exists
25. 08. 2010
I got more and more entangled in different occult practices. I applied myself to astrology, healing (reiki) and I practiced martial arts. Instead of prayer I meditated in solitude, which pulled me many times away from the life's reality.
13. 01. 2015
God has put a life message within you. When you became a believer you also became God's messenger. God wants to speak to the world through you. Paul said, "... we speak the truth before God, as messengers of God."
21. 10. 2011
My way to faith wasn't easy and straight forward. At around 7th year of my life I firstly realised peculiar emotions and forays into spiritual worlds. At that time I had realised how lively my inner space is.
25. 08. 2010
In my story it was the Lord who was searching for me and it still fills me by amazement and gratefulness.
09. 06. 2011
I was impressed by your attentiveness, love and respect to one another after 45 years of marriage. What would you recommend to new couples if they would like to be so happy after so many years of life together.

10. 03. 2014
Many Ethiopians suffered more than me. Many gave their lives for the Gospel. Many disappeared and many died in prison. God for his own purposes has kept me alive till now perhaps so that things done in darkness should be shouted from the rooftops.
23. 05. 2014
My loneliness got deeper and deeper, even despite the fact that I was very open-minded and friendly. There was nothing that could feed my hunger inside me. I longed for love.
24. 12. 2010
Michael you used to be one of the leaders of the homosexual movement in America. In your story you state, that the homosexual movement supports the sin and corruption. Could you, please, describe this corruption background of the homosexual movement in detail?
08. 12. 2010
He prayed: "Father in Heaven, send your Son Jesus now to this priest suffering from kidney T.B., kidney stones and infections and restore him complete health of body and soul". Then I thought in my mind that he might have seen the hospital chart where my sicknesses were reported!
Good news
---
Video
Zaujímavá a výpovedná skúsenosť západoeurópskeho muža s hinduizmom, budhizmom, jógou, ezoterikou a okultizmom.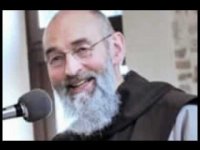 ---
Príbeh bývalého teroristu, ktorý dnes spája etniká a kmene.
Stephen Lungu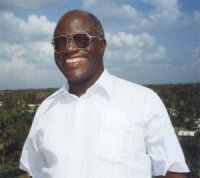 ---
Hudobníčka Lacey Sturm, bývalá speváčka kapely Flyleaf, bola presvedčenou ateistkou a mala v úmysle vziať si život... ale zrazu sa všetko zmenilo.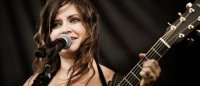 ---
"A rozhnevaný pán ho vydal mučiteľom, kým nesplatí celú dlžobu. Tak aj môj nebeský Otec urobí vám, ak neodpustíte zo srdca každý svojmu bratovi." (Mt 18, 34-35)
---
We all are part of a great story. The great story of the world is composed of past and present stories of lives of individual people. The portal mojpribeh.sk is focused on the most important moment of the story of the world and individual, the moment of personal experience of person with God.
Latest

Random
Total: 150 stories in this language.
There are 441 in all languages. To change the language please click on one of the flags.
Talks
Geoff a Gina Poulter
Geoff and Gina Poulter are active in healing ministry in Great Britain and in other European countries. They have zeal for building Lords kingdom. In Slovakia are already known mainly throwgh Jesus heals ministry where they were main speakers. They believe, that Lord comes with power, when we call him by His name and walk in faith. They are full of gentleness and kind behavior to people, which they serve with prayer for healing and prophetic giftings. Their ministry folows healings, sings and wonders.


2017-10-03

Ján Volko
I think Jesus plays a very important role. Faith in God helps me in difficult moments and also during competitions. I feel that God gives me His graces and blessing – and this is a huge support for me.


2017-03-27

Jerry Armelli
Former gay: It's a satisfying emotional and sexual relationship? Emotionally, sexually, absolutely; we both love sex. We're blessed. Sometimes we cry after we make love. It is very good.


2011-09-17
Facebook
Bulletin board
Books