Good news
Video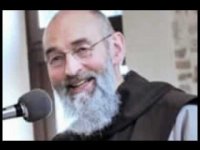 Zaujímavá a výpovedná skúsenosť západoeurópskeho muža s hinduizmom, budhizmom, jógou, ezoterikou a okultizmom.
---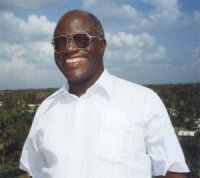 Príbeh bývalého teroristu, ktorý dnes spája etniká a kmene.
Stephen Lungu
---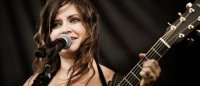 Hudobníčka Lacey Sturm, bývalá speváčka kapely Flyleaf, bola presvedčenou ateistkou a mala v úmysle vziať si život... ale zrazu sa všetko zmenilo.
---
"A rozhnevaný pán ho vydal mučiteľom, kým nesplatí celú dlžobu. Tak aj môj nebeský Otec urobí vám, ak neodpustíte zo srdca každý svojmu bratovi." (Mt 18, 34-35)
---
We all are part of a great story. The great story of the world is composed of past and present stories of lives of individual people. The portal mojpribeh.sk is focused on the most important moment of the story of the world and individual, the moment of personal experience of person with God.
Random stories
30. 09. 2015
We all know, based on our personal experience, that the cooperation with most intelligent people is not often easy. These people usually do not establish friendship easily. It is interesting also that university graduates with an honour degree usually do not fit in to the working environment in the best way and that their high intellect is of a little help in overcoming personal or marriage crises.
26. 01. 2015
Thoughts are powerful. They feed the seeds of greatness that are in the womb of our minds. They also can nurse the negative insecurities that limit us and exempt us from greatness, "for as he thinketh in his heart, so is he …" (Prov. 23:7)
21. 05. 2012
What was I doing! How can an evangelical protestant Pastor give a talk on Mary to a Roman Catholic audience, not to mention all the Priests and Religious that were present!!
05. 06. 2017
I wasn't looking for Jesus or God or anything ontological. I kept my nose to the grindstone. My goal in life was nothing big: I wanted to earn a good living and be able to afford a middle-class lifestyle. But even if I wasn't looking for Jesus, He was looking for me.
09. 12. 2011
My focus was on having a meaningful job – in my case journalism – meeting interesting people and generally having fun and adventure. I fitted God in round the edges. But because I did go to church and generally was leading a moral life, I felt I really was doing all that was expected of me.

14. 06. 2017
The power of forgiveness freed me from a tremendous amount of pain I had been living with. When I said to God: "I forgive my mother for leaving me because she did not know what she was doing," I was healed from 45 years of chronic back pain.
09. 01. 2015
People ask me: What is the purpose of life? And I respond: In a nutshell, life is preparation for eternity. We were made to last forever, and God wants us to be with Him in Heaven.
25. 08. 2010
I was not interested in God and nobody told me anything about Him. God didn't exist, was unknown, completely silent; I didn't need Him.

16. 12. 2011
I want America to know that while the abortionist
was taking the life of my baby, I was clueless about the after-effects of the "choice" I made.
08. 12. 2010
He prayed: "Father in Heaven, send your Son Jesus now to this priest suffering from kidney T.B., kidney stones and infections and restore him complete health of body and soul". Then I thought in my mind that he might have seen the hospital chart where my sicknesses were reported!
15. 04. 2013
Faith and love for Jesus and for his cause filled all my heart and I was ready to offer my life for this.

10. 03. 2014
Many Ethiopians suffered more than me. Many gave their lives for the Gospel. Many disappeared and many died in prison. God for his own purposes has kept me alive till now perhaps so that things done in darkness should be shouted from the rooftops.
13. 01. 2015
God has put a life message within you. When you became a believer you also became God's messenger. God wants to speak to the world through you. Paul said, "... we speak the truth before God, as messengers of God."
16. 09. 2015
Latest

Random
Total: 156 stories in this language.
There are 469 in all languages. To change the language please click on one of the flags.
Talks
Geoff a Gina Poulter
Geoff and Gina Poulter are active in healing ministry in Great Britain and in other European countries. They have zeal for building Lords kingdom. In Slovakia are already known mainly throwgh Jesus heals ministry where they were main speakers. They believe, that Lord comes with power, when we call him by His name and walk in faith. They are full of gentleness and kind behavior to people, which they serve with prayer for healing and prophetic giftings. Their ministry folows healings, sings and wonders.


2017-10-03

Petr Jašek
As we know, faith is not a question of heritage. People must get their personal relation with the Lord Jesus Christ. This cannot be inherited. You have to be reborn in Jesus. In my life something similar happened.


2017-04-10

Ján Volko
I think Jesus plays a very important role. Faith in God helps me in difficult moments and also during competitions. I feel that God gives me His graces and blessing – and this is a huge support for me.


2017-03-27